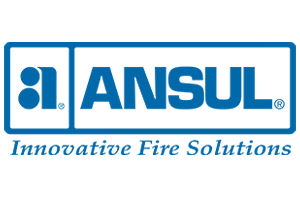 Shop by Category
The ANSUL® brand includes a full line of special hazard, fire protection products including fire suppression/detection systems, extinguishing agents, and portable fire extinguishers. ANSUL products are developed at the ANSUL Fire Technology Center, one of the most extensive fire research and testing facilities in the world. A global network of over 1,000 trained distributors supports ANSUL products.
In response to the mining industry's need for vehicle fire protection, the first ANSUL vehicle fire suppression systems was developed and introduced in the 1960's. As mining equipment evolved in size and complexity, they met the challenge by providing fire suppression equipment to meet those needs.
Levitt-Safety was Ansul's first Canadian distributor and we are proud to be a Triple Diamond Distributor and Service Centre on vehicle systems.