Vehicle Fire Suppression System Services

Vehicle fire suppression systems (VFSS) are the first line of defence for operators to safely escape equipment if there is a fire.

Along with keeping your staff safe, VFSS is critical for protecting your equipment. Having a properly installed and working VFSS mitigates the risk of downtime and replacing expensive equipment.

Both of these risks have costly impacts on your business.
Why vehicle fire suppression systems are important
Levitt-Safety is a factory-authorized distributor for all major vehicle fire suppression system manufacturers including:
Ansul
Dafo
Amerex
Fogmaker
We have a long history as Canada's vehicle fire suppression system leader doing complex zoned installs from simple one-tank manual systems on a bus to the largest mining equipment.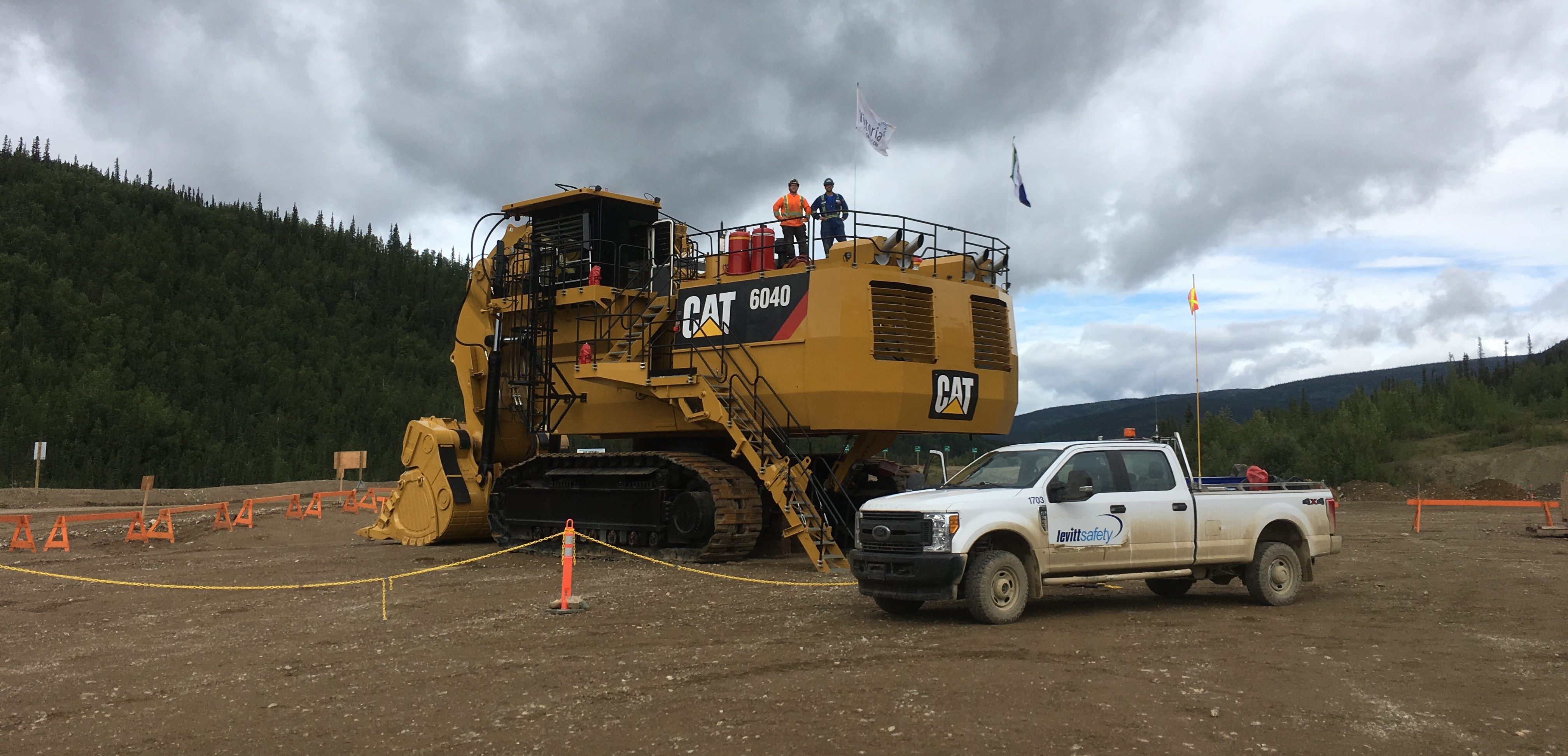 How Levitt-Safety will service your vehicle fire suppression system (VFSS):
Levitt-Safety has Canada's largest team of manufacturer-certified technicians, who are highly skilled through extensive internal training plans.
What to expect when working with Levitt-Safety:
Service technicians are available across Canada – even in remote locations.
In-house design and CAD drawing experts to meet and adhere to applicable codes.
Fully accredited service team who knows the most current codes and manufacturer requirements.
Performance data analysis and KPIs for the large fleet for maximized performance.
Service software to transfer all necessary information and required documentation following service and inspection.
Knowledge and expertise on all applicable code and proper coverage for your suppression system.
What VFSS services does Levitt-Safety offer?
We will help you every step of the way including:
installation
commissioning
verification
inspections, and
recharging.
Our technicians deliver the highest level of service to wherever they are dispatched. We know how important these machines are to your business, so we make sure our technicians come to your site ready and on time to meet inspection interval requirements.
We'll work within the schedule given by your fleet maintenance staff to meet inspection intervals.
How often should VFSS maintenance happen?
Daily (by customer)
Vehicle operator is to check the system daily by verifying that the GREEN LED light is flashing and there are no other illuminated LED lights. No audible alarm should be sounding. Check gauge on Amerex systems.
Monthly (by customer)
Visually inspect every 250 operating hours or monthly following approved schedule necessitated by conditions using operating manual.
System maintenance (by Levitt-Safety)
Based on applicable NFPA, mine acts, OH&S, fire codes and the Ansul A101 and Amerex VSS Manuals, you must carry out entire system maintenance procedures every six months or 1000 operating hours, whichever comes first.
We will do all necessary timed service such as battery replacements, six year internal inspection or hydrotesting of the system components.
Why choose Levitt-Safety?
Let us be your partner to ensure your fire and life safety devices meet all codes and requirements with our team of experts.
Like we highlighted in our '5 Things to Look for in a VFSS Provider' when you choose Levitt-Safety as your service partner for fire and life safety devices, you're getting decades of experience and industry leading knowledge.
No matter where you are located, our branches across Canada allow us to dispatch our team to your location – even in remote locations.
Our mission is to protect your staff, infrastructure, important assets and the public with high quality products and services.
How to get a quote
Fill out the 'Request Service' form on this page and one of our VFSS experts will contact you soon.