Prescription Safety Glasses
Talk to a safety specialist

Corporate programs for prescription safety eyewear:
Businesses love using Levitt-Safety's prescription safety eyewear program because we manage everything from manufacturing to dispensing.
You can outfit your whole team without spending added hours or resources to manage and maintain the program. Customers save an average of $350 per pair of glasses.
How the prescription safety glasses program works:
Employees visit their local optometrist for an eye exam or bring their current prescription to an approved dispensing location.
The optician sends the prescription to our team and we create eyewear conforming to CSA standards.
We send the glasses back to the dispensing optician, who ensures the glasses fit properly.
You receive one collated bill each month.
You can get competitive rates and make a real difference in your workplace safety program.
Work in a remote location? Check out the Eyelation mobile ordering system.
3 ways our eyewear program is unlike anything on the market:
1. We handle every aspect
Our prescription eyewear team handles every aspect of the process, from the lab to the dispenser to make sure your order is perfect.
Our team will answer your questions, make product suggestions and provide order updates.
2. CSA Z94.3 compliance
Our program features a wide range of frames for prescription safety glasses by leading manufacturers like ArmouRX.
Frames comply with current CSA Z94.3 requirements and we manufacture all prescription eyewear to meet CSA requirements.
Choose between non-conductive, standard and premium options, and colours and styles to match your team's preferences and personalities.
Need inserts for your full-face respirators or goggles? We can handle that too!
3. No hidden costs – ever
Our program contains no hidden costs or pricing variables. We have a simplified cost structure which includes choice of:
frames
lenses (CR39 plastic or lightweight polycarbonate)
permanent side shields
SRC2 front and back lens surface scratch-resistant coating
protective case
premium cleaning cloth, and
dispensing fee (in most provinces).
How the corporate prescription safety eyewear program works:
Obtain an authorization form from your supervisor and fill it out.
Take your form and lens prescription to your approved local dispenser. Not sure who that is? Ask your supervisor or plan administrator for a list of approved dispensers in your area!
Choose your CSA-approved frames. Remember to consider the tasks you will be performing on the job and choose accordingly.
Your dispenser will contact you when your new glasses are ready – usually within five to seven days. Your dispenser will ensure your new glasses are properly fitted and meet all required safety standards.
Prescription glasses inserts for goggles and face masks:
Safety prescription eyewear doesn't stop at the glasses you buy.
There are so many tasks and duties that require having good vision.
In situations where you must wear goggles or full-face respirators, you can't wear glasses comfortably.
We offer a wide variety of inserts that fit into goggles and full-face respirators. We can add safety prescription inserts into many of our most popular safety goggles and full-face respirators.
We want to make sure you have the right solution no matter the application.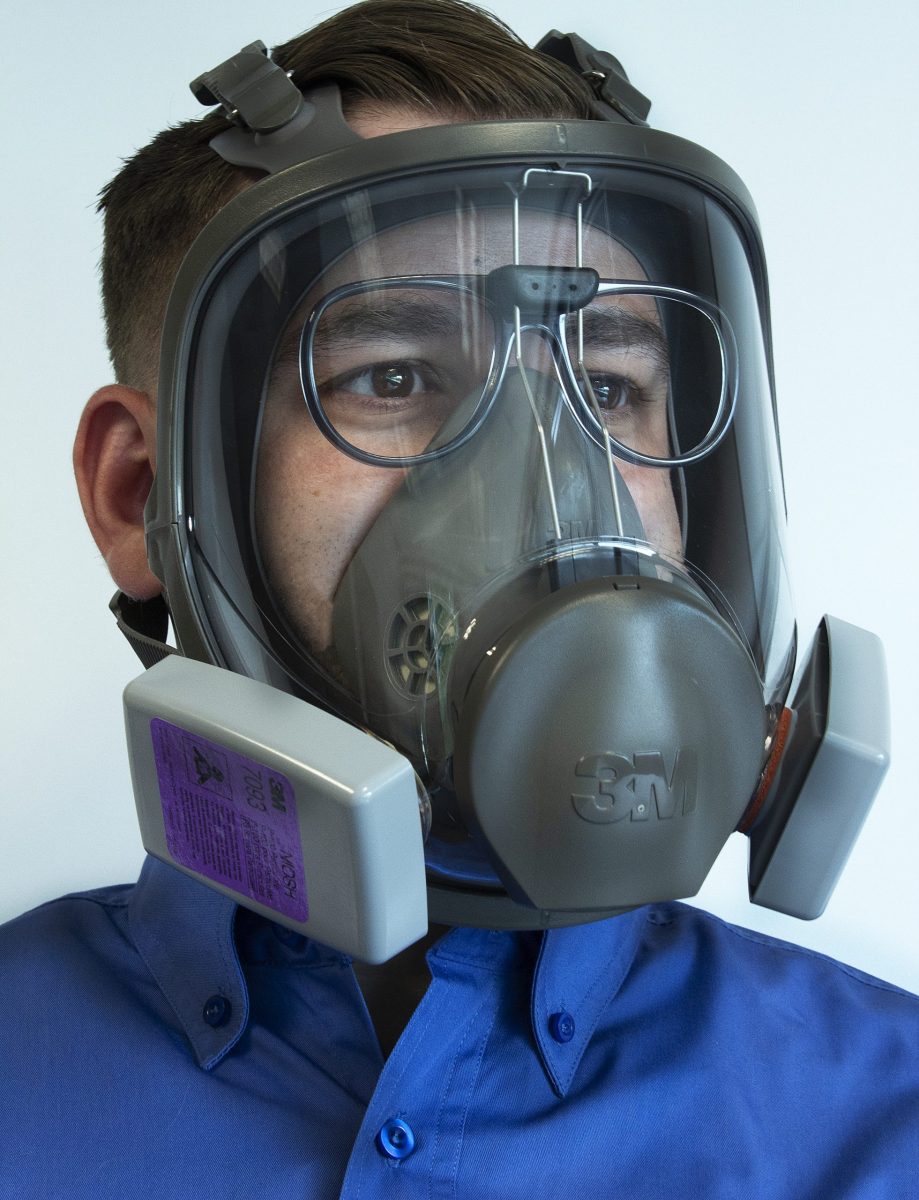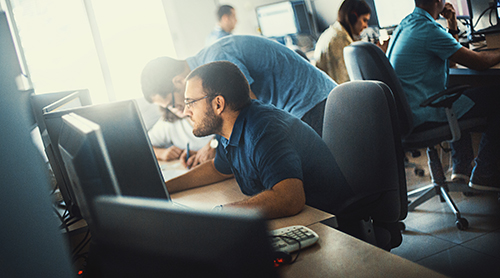 Blue light filtering lenses:
If you work in the sun, in front of digital screens or under fluorescent and LED lighting, you could be at risk of eye strain and damaging your retinas.
These working conditions can also accelerate the development of age-related macular degeneration (AMD), cataracts and sleeping disorders.
BluSelect light-filtering lenses help protect eyes from ultraviolet (UV) and high energy visible (HEV) light.
Using blue light filtering lenses can help improve memory and cognitive functions, regulate circadian rhythm, elevate moods and boosts alertness.
Learn more about the program:
Fill in the form on this page if you're ready to experience how much better work can be with prescription safety eyewear.