Categories
Talk to a safety specialist
For over four decades, Levitt-Safety has designed, installed and maintained fire suppression and detection systems for leading industry clients. We offer a full line of fire protection systems and services that emphasize our commitment to quality service and technical knowledge. As a leader in the industry, we offer the following services:
Application Engineering
Hazard Analysis/Site Surveys
Project Management
Fire Protection Turnkey Capabilities
Project Integration
Field Commissioning, Testing & Training
Looking for something specific?
Levitt-Safety offers a complete range of equipment, service and training options to keep workers safe and businesses running. Click an offering to learn how Levitt-Safety can help or fill out the form on this page to speak with a safety specialist.


Installation and Commissioning
Fire suppression systems are an important asset to the protection of your organization, but building the right system for your company can be a daunting task. Levitt-Safety specializes in all aspects of fire suppression systems. Our team of trained designers is qualified to create a custom system for your company. If you already have a system designed, our mobile team is qualified to provide installation on an existing design or provide verification and service on any installed fire suppression system.
Levitt-Safety is also proud to offer a complete line of fire detection and suppression systems from a number of world-class leaders in the manufacturing of fire protection equipment, including: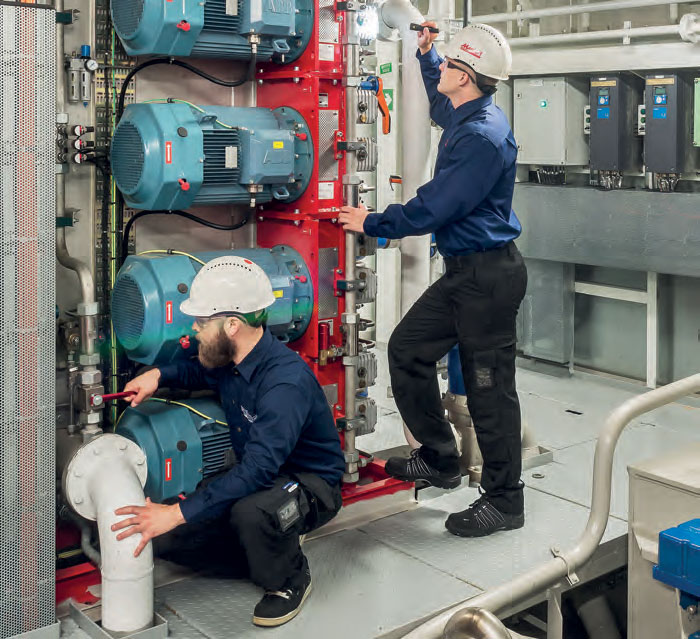 Have a question?
Fill out the form on this page and a member of our team will respond to your shortly.