NLT Digital for Underground Operations
Talk to a safety specialist
How NLT Digital improves mining operations:
Underground communication:
___________
Real-time voice communication improves safety, maximizes productivity and drives operational efficiency.
Installing an N-Connex network allows a mine to use digital IP-based radios, which connect to Wi-Fi.
Standard IP-based phones and emergency phones can also be directly connected and powered via N-Connex's PoE (Power over Ethernet) connections.
Data network:
__________
The NLT Digital network provides a high-speed fibre backbone to handle demanding data requirements.
The network is scalable to grow with you and is very easy to add new sections, create managed redundant loops and provide WiFi in hard to reach places.
A mine can use any device compatible with Power over Ethernet (PoE) standards on the NLT Digital network.
Personnel, vehicle or asset tracking:
____________
Safety and productivity hinge on knowing the location of people, vehicles and assets.
The NLT Digital network, in combination with Digital Mine software, enables visualized tracking in near real-time.
Management, safety or emergency personnel can use the tracking data for safety and productivity on the worksite.
Monitoring and control:
___________
A mine needs to monitor environmental conditions to make informed production and safety decisions.
NLT partners with leading providers of environmental, ventilation, gas and geotechnical monitoring systems for innovative, reliable and accurate solutions.
The NLT network provides a robust and dependable data highway that enables simple telemetry and automation of equipment.
Monitoring and controlling electrical equipment such as fans or pumps results in considerable cost savings and improved efficiency. Additionally, automating equipment saves time, improves safety and enhances productivity.
Video monitoring:
________
N-Connex supports IP cameras to monitor critical locations underground or on the surface.
Your team can connect the cameras via Ethernet or Wi-Fi to the N-Connex network for real-time video.
N-Connex provides Power over Ethernet (PoE) so your team can connect IP cameras directly without requiring external power.
Ventilation on demand:
___________
Ventilation on demand (VOD) enables a mine to modify ventilation conditions based on real-time environmental parameters and tracking information.
A mine can save significantly with lower energy consumption because VOD supplies air when and where needed.
For example, when personnel or a vehicle enter an area and the gas and/or air-flow monitoring detects insufficient fresh air, additional ventilation fans can be automatically turned on or have their flow rate adjusted.
Software and applications:
____________
Get real-time critical data with NLT's Digital Mine suite of software applications.
The simple and intuitive user interface provides in-depth information to ensure teams conduct underground operations safely and efficiently.
Digital Mine presents data on a geographically accurate representation of your worksite, ensuring any user can access the information and make confident, time-critical decisions.
Field service:
___________
NLT Digital Solutions provides professional expertise and capabilities, including:
- system design
- installation and commissioning 
- training
- project management, and - after-sales service.
Emergency management:
___________
Get a complete emergency management application when you pair the alarm and evacuation N-Connex modules with Digital Mine.
A digital site map displays alarm and evacuation modules and provides real-time emergencies alerts.
The alarm (single strobe/siren) and evacuation (dual strobe/sirens) modules have 110dB sirens, activation buttons and momentary mute buttons to enable a range of capabilities to suit your organization's specific needs.
Cap lamps:
___________

Give your staff the best lighting and safety with NLT cap lamps.
Discover a range of high-quality cap lamps including MSHA and IECEx approved lights and proximity warning/WiFi-trackable mining cap lamps.


4 reasons underground mines choose NLT Digital
Where NLT's products help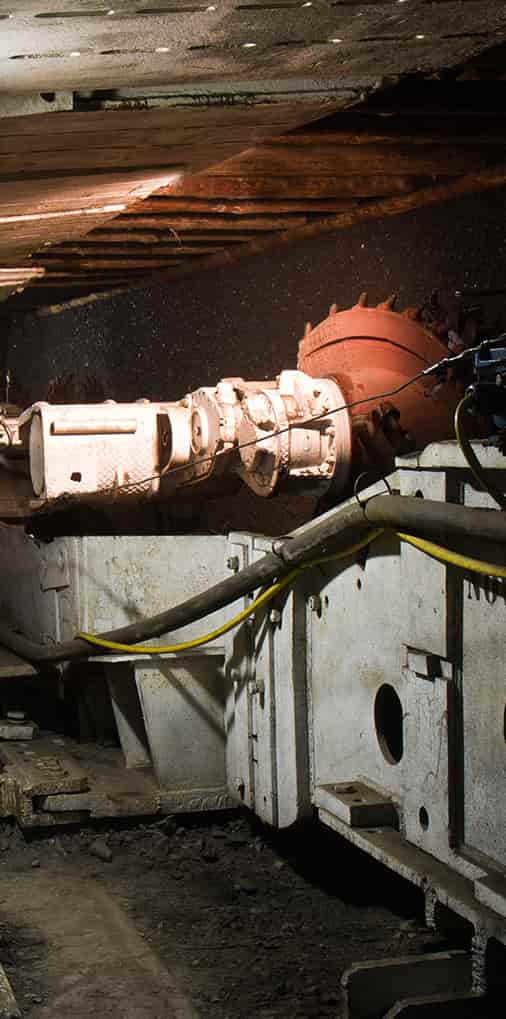 Underground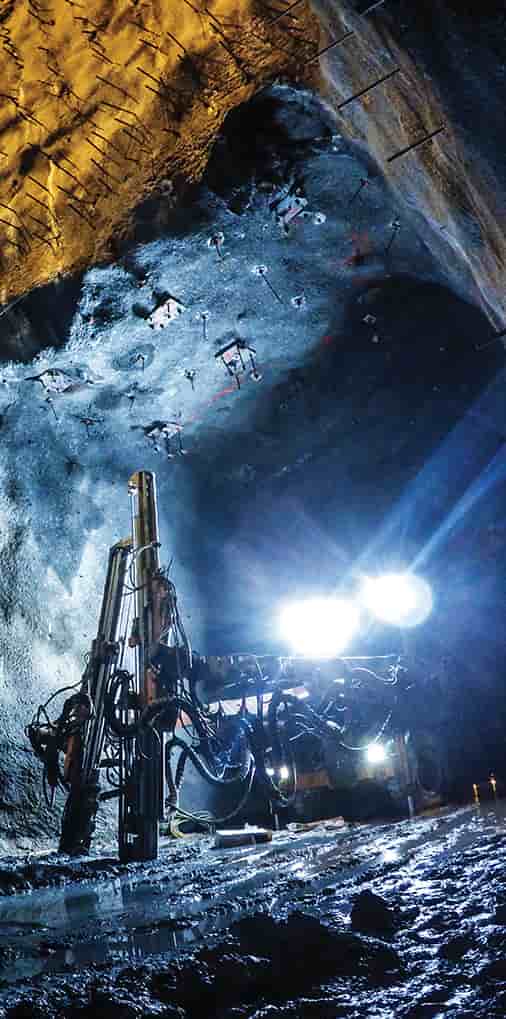 Hard Rock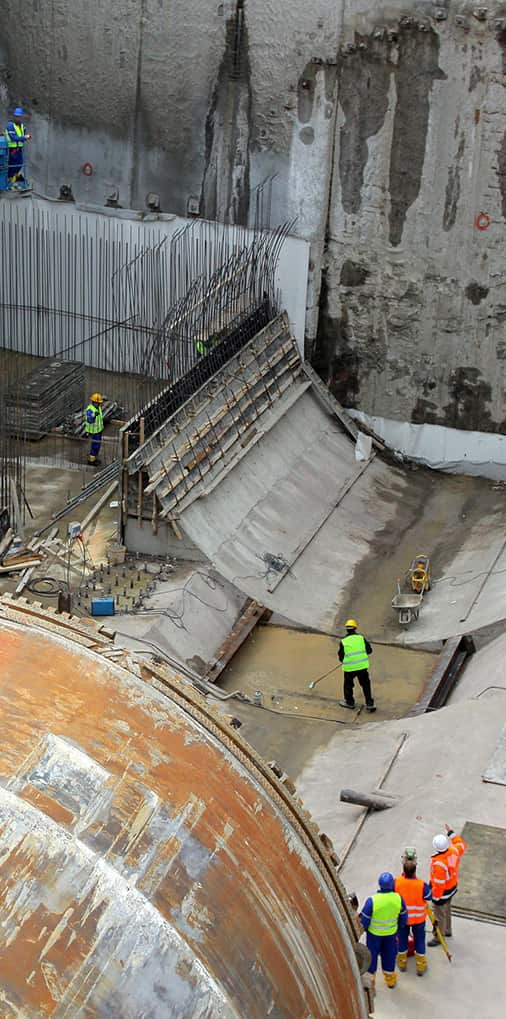 Tunneling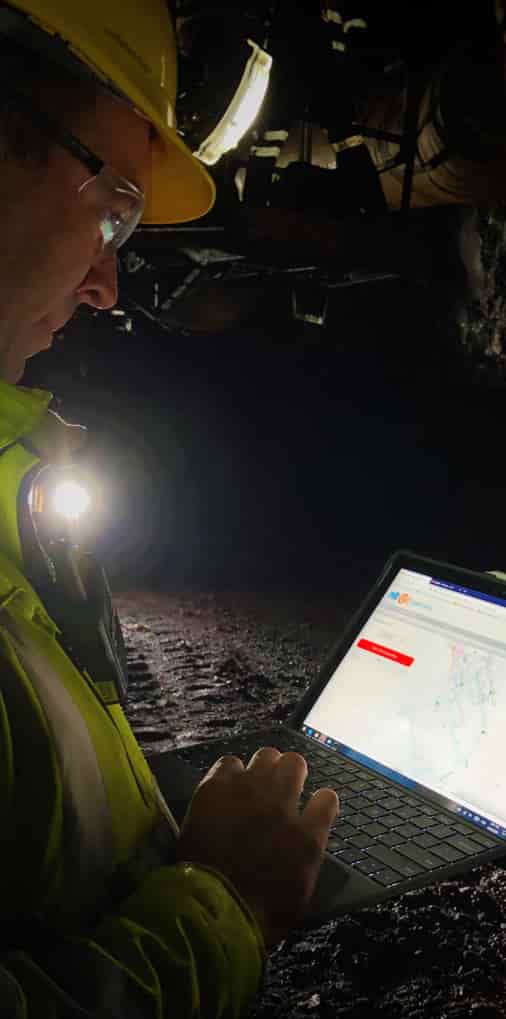 Software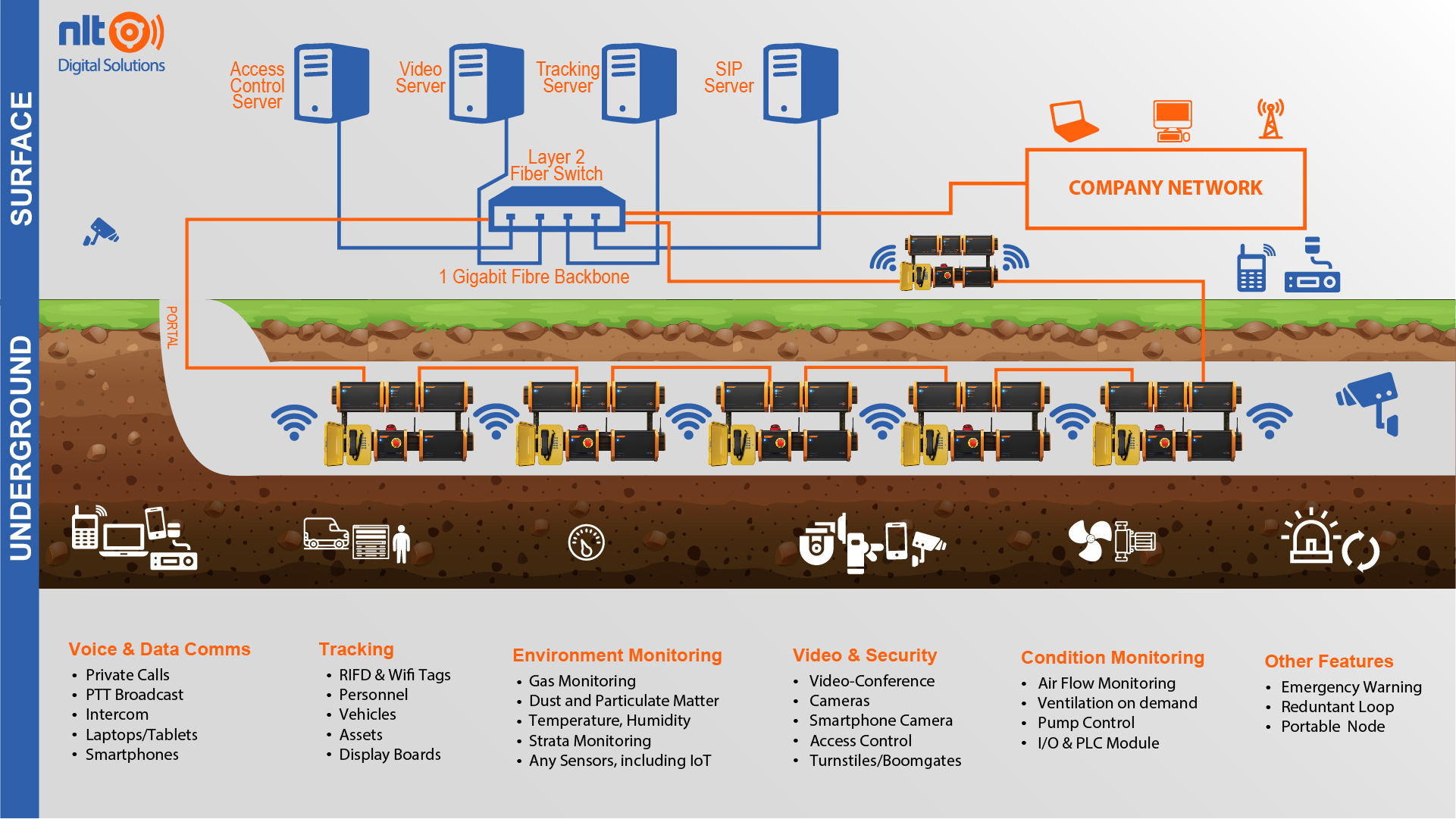 "Dealing with NLT has been just unreal. They are very responsive and helpful and willing to do the custom work that we required… By the end of the year, we will be remote operating machinery underground from our surface control room using our underground network. ROI on those projects alone is in the millions per annum."
Ben Edwards
Mine Business Improvements Engineer, Kirkland Lake Fosterville Gold Mine
"Right off the bat, there was a 100% difference. Now we have good communication throughout the whole mine. We can really keep track of people and keep things rolling better."
Allen Hoover
Mine Foreman, Martin Marietta's Burning Springs Mine
"The team at NLT offer a service second to none and get the job done with the results showing attention to detail along with any job being big or small ever being a hassle to them along with servicing our fleet of 600 NLT lamps."
Richard Turnbull
Lamp Room Attendant, Grasstree Mine
"First time I've seen a system and software (solution) delivered so well prepped, planned and virtually finished which made the install a dream"
Peter Bartokos
Senior Electrical Engineer, PORP Bau GmbH, Brenner Base Tunnel, Austria
Improve your mine operations
Our team at Levitt-Safety can provide the best options to fit your needs and budget.
Fill out the form on this page and a member of our team will contact you. We can provide recommendations, quotes and set up product demos.