Environmental Noise Monitoring Stations
Talk to a safety specialist
What is environmental noise monitoring?
The aim of environmental noise monitoring is to determine the noise impact of an application within an area. These measurements are important to ensure the community's safety and satisfaction and meet legal requirements. Applications include:
airports
construction
industrial plants
mining operations
railways
traffic, and
wind farms.
Our bestselling noise dosimeters:
Levitt-Safety works with industry leaders like Svantek to provide high-quality enviromental noise monitoring stations to workplaces across Canada.
Below is a list of our bestselling stations. Fill out the form on this page to learn more about the products, get a quote or book an equipment training session.
SV 307 Class 1 Noise Monitoring Station
Equipped with a patented MEMS microphone with a lifetime warranty
Dedicated to automated noise monitoring
Integrates a class 1 sound level meter with 4G and GPS  modems
Waterproof housing can be removed to get access to the user interface with colour display and keypad
Measurement data is stored on a removable microSD card
Dual system check continuously monitors a microphone condition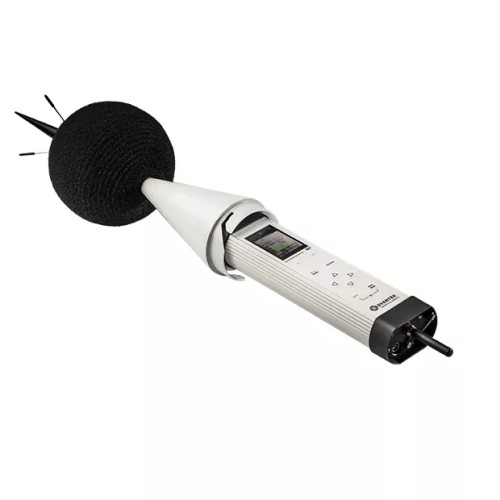 SV 279 PRO Class 1 Noise Monitoring Station
Outdoor monitoring system based on SV 979 class 1 sound level meter
Provides broadband results such as Leq, Max, Min and Peak
Uses 4G modem for remote communication
IP 65-rated case contains a lead-acid battery. Operating time can be extended by connecting an external battery or solar panel
A lightweight outdoor microphone kit can be easily installed on a mast with standard mounting threads
SV 277 PRO Noise Monitoring Station
Outdoor monitoring system based on SV 977 class 1 sound level meter
SV 977 can easily be removed from the case and used as a handheld sound level meter
Provides broadband results such as Leq, Max, Min and Peak
The monitoring station uses a 4G modem for remote communication
IP 65-rated case contains a lead-acid battery. Operating time can be extended by connecting an external battery or solar panel
A lightweight outdoor microphone kit can be easily installed on a mast with standard mounting threads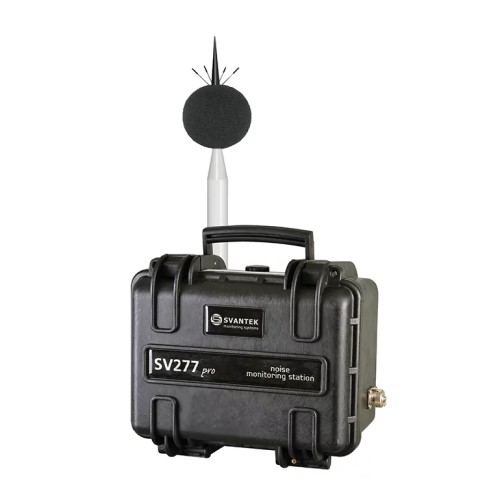 SV 271 LITE Class 1 Noise Monitoring Station
Outdoor noise monitoring system based on SV 971 class 1 sound level meter
SV 971 can be easily removed from the case and used as handheld sound level meter
Provides broadband results such as Leq, Max, Min and Peak
Monitoring station uses a 4G modem for remote communication
IP 65-rated case contains a lead-acid battery. Operating time can be extended by connecting an external battery or solar panel
Lightweight outdoor microphone kit can be easily installed on a mast with standard mounting threads