Fire Suppression System Services
Levitt-Safety has a long history as the fire suppression system leader in the Canadian market. We have distribution partners that are able to cover any need. With factory trained and red-seal certified technicians, we're able to send our team across the country and even to remote locations. Along with servicing your fire suppression system, we can also install and commission a system for you.
What fire suppression systems does Levitt-Safety offer?
Levitt-Safety offers a variety of fire suppression system services including:
fire alarm
sprinkler
clean agent
engineered fire suppression, and
pre-engineered fire suppression.
What is the best type of fire suppression system?
We highlighted two of the most common system types in our blog 'The Most Surprising Places You'll Find A Fire Suppression System' which are waterless and foam.
Foam fire suppression systems:
Foam is used in environments where there is a risk of liquid fires like grease or fuel. This liquid-based solution drops a blanket of foam onto the fire and moves with the hazard.
While foam is a game changer when it comes to stopping fires, this type of solution does cause disruptions to production since it has to be cleaned up after a discharge.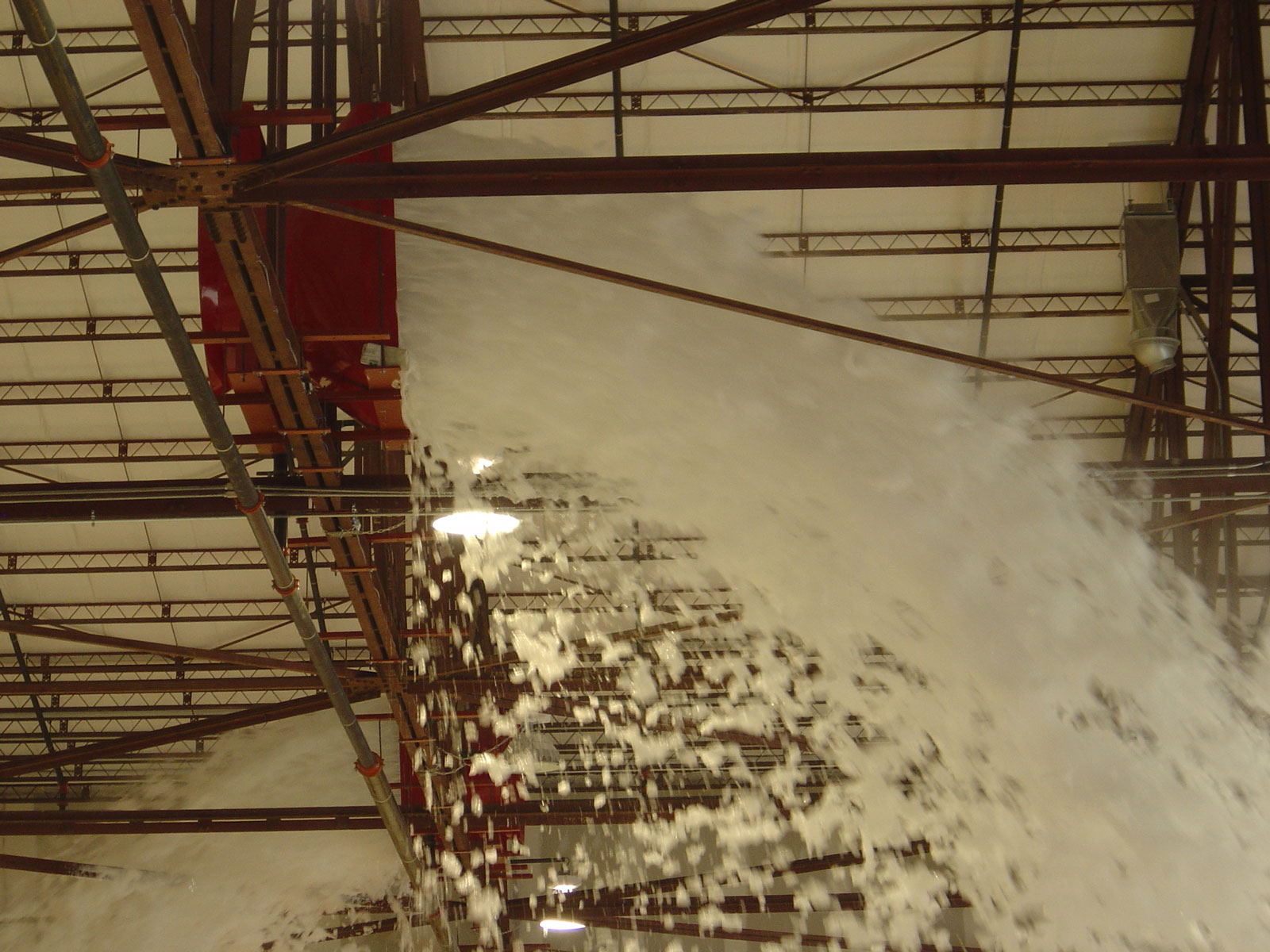 Inert gas fire suppression systems (waterless):
Much like you find in a fire extinguisher, some gas fire suppression systems discharge CO2 to displace the oxygen in a room using a 'total flood' method.
Other common inert gas agents include FM200, Inergen and Novec which break the chemical chain reaction and provide a cooling effect.
These types of suppression systems help create minimal disruption to work environments since there is no clean up needed after a discharge.
Why should you service a fire suppression system regularly?
Servicing a fire suppression system regularly accomplishes three things:
Ensures system meets the most current codes and requirements.
Protects your critical infrastructure to mitigate the risk of lengthy downtime.
Gives your staff confidence that working fail-safes are in place.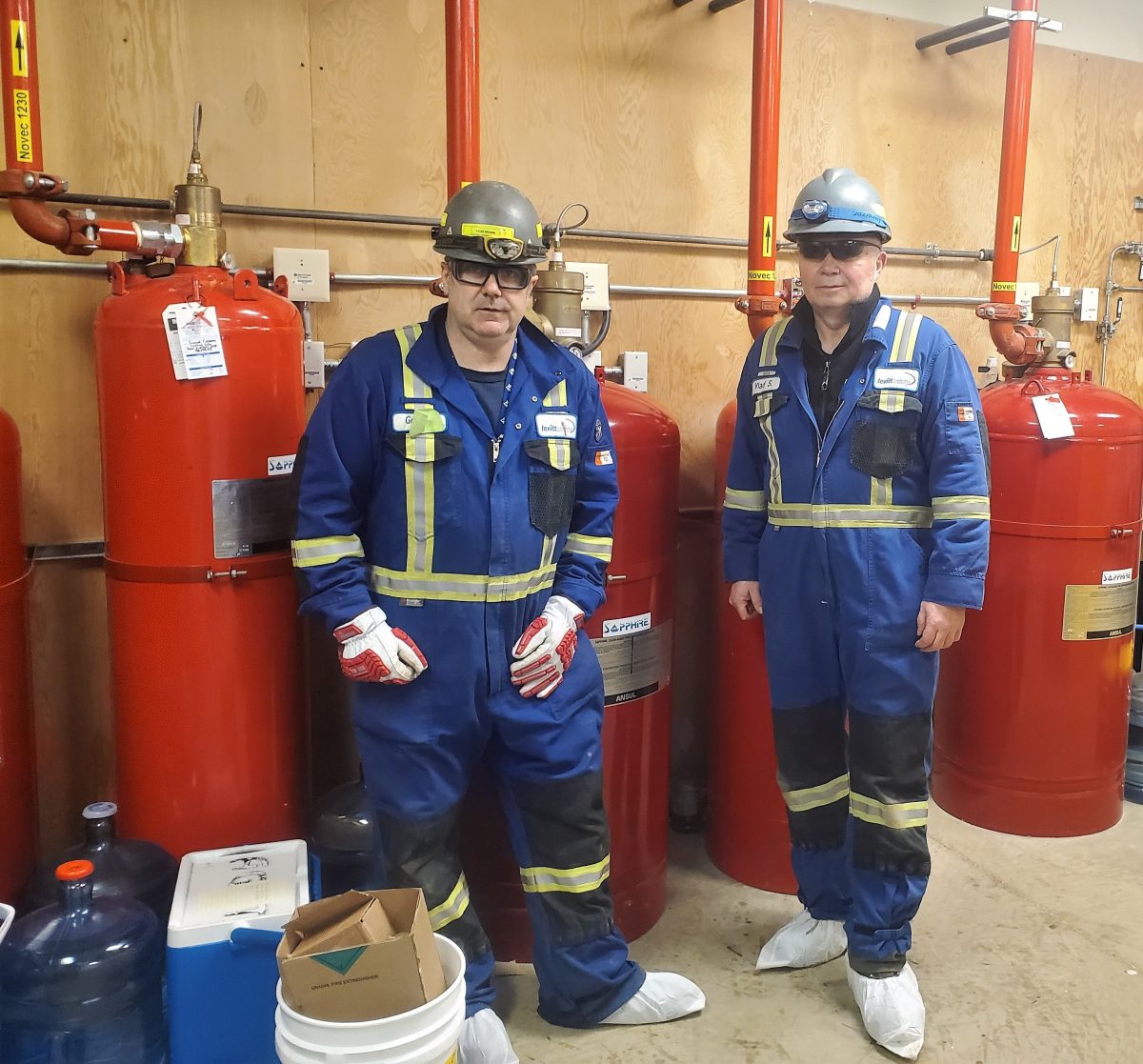 What fire suppression services does Levitt-Safety offer?
We offer a full range of services to keep your fire suppression system up and running. This includes installation, commissioning, verification, inspections and recharging. Our technicians will come to your location ready and on-time to meet inspection interval requirements and deliver the highest level of service.
What sets Levitt-Safety apart?
We install, inspect and test fire suppression systems. Our in-house design and drawing experts will use autoCAD to design a suppression system that meets the applicable codes in your region.
We'll work with your timeline to create a schedule and give you lead times that ensure we meet inspection intervals. Service software allows our technicians to access all necessary information and send documentation following service and inspections.
Our technicians can even advise on the applicable codes you must meet and any system deficiencies.
Why choose Levitt-Safety?
When you choose Levitt-Safety as your service partner for fire and life safety devices, you're getting decades of knowledge and industry leading expertise. From the fire alarm and sprinkler system in a high rise to the kitchen system in the restaurant, the large power generating station to the server room keeping your network backbone running, we have the system and experts to keep you protected.
Our branches across Canada allow us to visit your location – even if it's remote.
Our mission is to ensure the protection of your infrastructure, important assets and staff and the public and environment around your operation. We do this by providing quality products and excellent service.
Want to learn more or book a visit?
Fill in the "Request Services" form on this page and one of our service experts will contact you.