About Us
Your safety matters and that's why we exist.
You don't live to work; you work so you can live life to the fullest. When you're reflecting on life years from now, will you remember the tough days, hours spent in traffic or the rise and grind mentality? Probably not. You'll remember the birthdays, the anniversaries, the weekend adventures and the time spent with family and friends. If you distilled Levitt-Safety down to its essence, to the motivation for why we exist, you'd see your face.
We are a 100% safety-focused company.
We don't just sell safety supplies or service equipment. We find the best solutions from manufacturers who've been in the business for decades. We train our technicians to service the equipment to keep your business running. We offer
safety equipment rentals
, so you don't have to store items you only use once or twice a year. We can also train your team on equipment or concepts like confined space or working at heights, so they are confident in every job they do.
So what does all of this mean?
It doesn't matter what you do or where you work, your job puts you at risk. We have the equipment, technical skills and know-how to keep you safe so you can live life to the fullest. Take a look through our website, it's divided into
shoppable products
,
specialty products
,
services
and
training
,
and if you have a question
contact us
– we're here to help.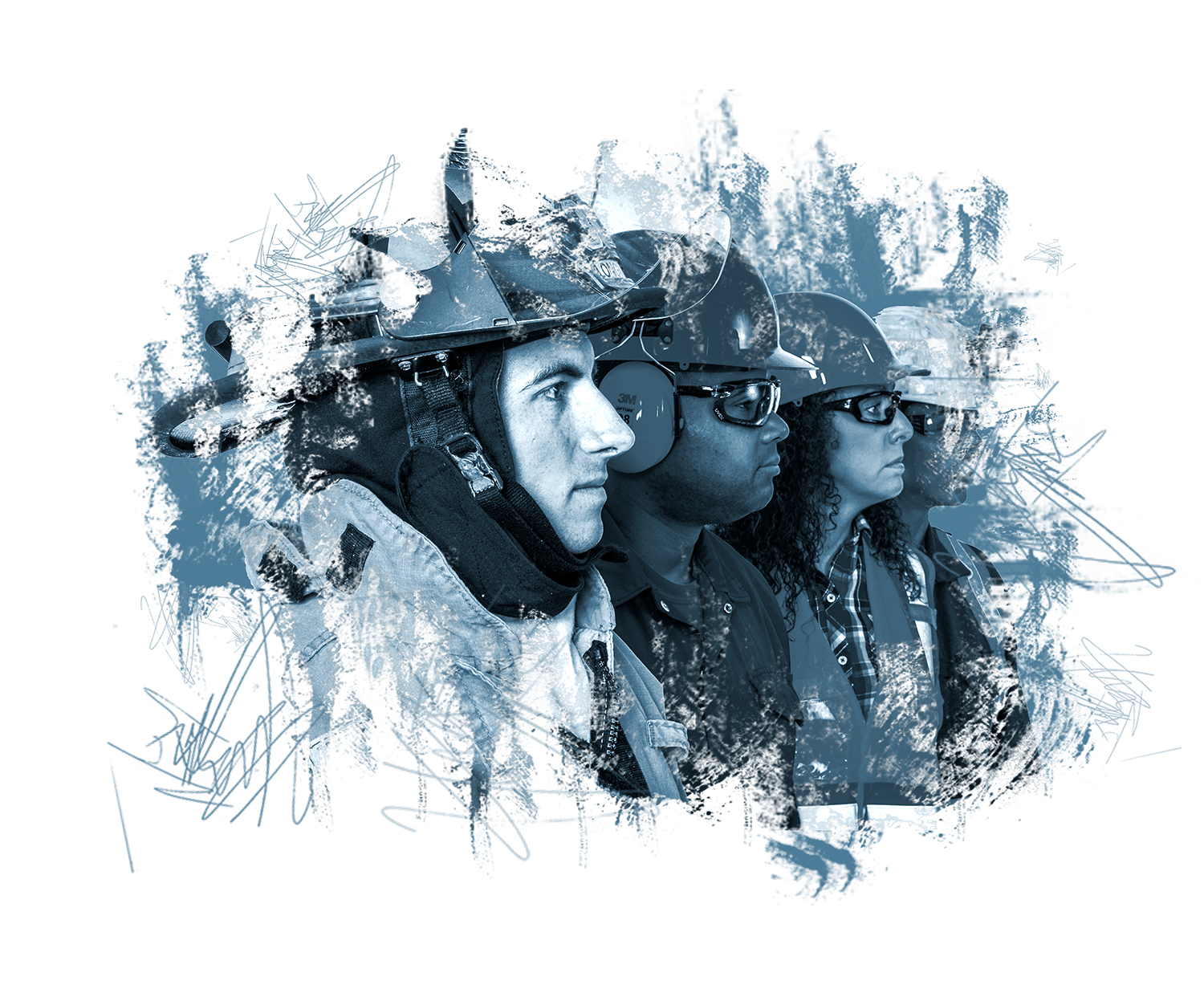 YOUR PARTNER IN ALL THINGS SAFETY
Products, Service & Training Solutions
This is our wheelhouse.
We call this 'The Wheel.' It's a visual representation of everything we offer. If it's on The Wheel, it's in our wheelhouse. Get it?
What defines Levitt-Safety:
Our vision:
We make Canada a safer place to live and work
Our mission: We partner with our customers to solve their fire, safety and environmental challenges. Our motivated, knowledgeable people deliver value through high-quality solutions, products and services.
Our core values
Respect for people
Outstanding customer service
Continual improvement
Safety first
Our basic principles
Focus on the situation, issue or behaviour, not on the person.
Maintain self-confidence and self-esteem of others.
Maintain constructive relationships with your employees, peers and managers.
Take the initiative to make things better.
Lead by example.
Other stuff you might find interesting
This is the part where we get a little braggy, but it's only because we want to impress you.
Our Guiding Principle
There are 35 rules that guide our business, called
The Fundamentals
. The principles make us better business partners and better people.
Environmental Stewardship
We take our part in protecting the environment seriously. It's not just about meeting legal requirements, it's about being an environmentally responsible neighbour in the communities we serve. This includes initiatives like:
Carrying Zero Waste Boxes™ from Terracycle and LifeCycle Revive to enable our customers to recycle used PPE like masks, gloves and ear plugs.
Strategically consolidating shipments to reduce energy consumption.
Partnering with companies that have solutions to use less packaging material.
Using preventative maintenance to maximize equipment lifecycle and limit atmospheric and other pollutants.
Creating a culture within our business to encourage individual initiatives to improve our environmental performance across the country.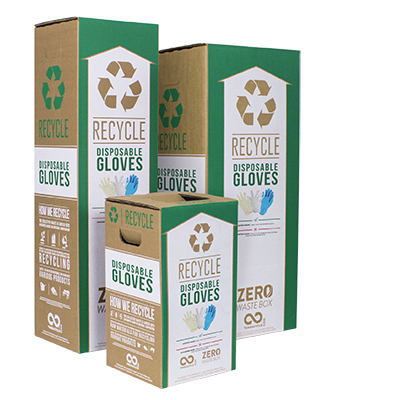 Canadian Council of Aboriginal Business
We're a business member of the Canadian Council of Aboriginal Business (CCAB). CCAB fosters an equitable and sustainable economy across Canada by building relationships between Aboriginal and non-Aboriginal businesses and communities.
Sensitivity, Diversity and Inclusion Committee
This is an employee-led initiative to recognize, respect and value the different backgrounds and experiences within Levitt-Safety. The SD&I committee helps us to:
Create a safe workplace that lets us be who we are.
Drive change through education.
Empower staff to speak up.
Explore what inclusion means to us and the company as a whole.
Strengthen our Health and Safety policy.
Giving Back
Giving back to our communities across Canada is one of the core principles of Levitt-Safety. Our charitable involvement includes:
Raising money for

United Way

; our staff pledges donations and we match it dollar-for-dollar. We've been doing this for nearly three decades.
Donating safety equipment to

Habitat for Humanity

house builds.
Partnering with

Threads of Life

, a national registered Canadian charity dedicated to supporting families along their journey of healing after suffering a workplace fatality, life-altering illness or occupational disease.



ISO 9001:2015 Certification 
We have obtained the ISO 9001:2015 certification. We undergo re-certification every three years with BSI as their certifying partner to maintain high standards and customer satisfaction.
Canada's Best Managed Companies
We've been named one of Canada's Best Managed Companies since 2012. We are now considered a Platinum Standard winner, a mark of excellence for Canadian-owned and managed companies.