GT5000 Terra FTIR Analyzer
Talk to a safety specialist
The GT5000 Terra is the world's smallest multigas FTIR analyzer.
The GT5000 Terra is portable, splashproof and capable of measuring up to 50 gases simultaneously with constant online monitoring.
What is FTIR? FTIR (Fourier-transform infrared) is a technique used to obtain an infrared spectrum of absorption or emission of a solid, liquid or gas. 
It's one of the most reliable and effective technologies for emissions monitoring and is flexible, versatile and cost-effective.

GT5000 Terra Multigas FTIR Analyzer
A high sensitivity sample cell for the lowest possible detection limits
Multicomponent capability and a built-in-pump, so no need for a separate sampling system
Portable and lightweight (9.4 kg)
Splashproof (IP54 rated) and battery-powered providing unmatched portability for such a powerful analyzer
Designed for demanding on-field use, the GT5000 Terra is the perfect tool for a wide variety of applications.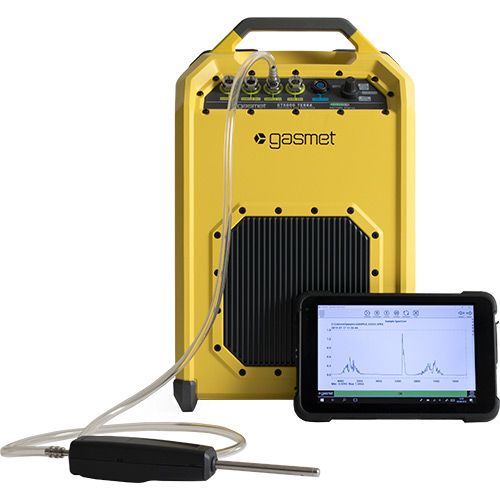 Measure up to 50 gases simultaneously
You can use the GT5000 Terra to measure up to 50 gases simultaneously. You can configure the system to measure new components without any hardware changes.
Since all gases are measured from the same spectral data, you can go back to previous measurements to investigate the presence of new compounds of interest. 
The GT500 Terra gas spectrum library consists of over 300 gases, which you pick and choose according to your needs. 


What is a gas analyzer?
A gas analyzer is a measuring device used to determine the quantitative composition of gas mixtures. 
Real-time gas analysis enhances efficiency, safety, throughput, product quality, and ensures environmental compliance. 
There are many technologies you can use for gas analysis. Choosing the right technology is important to a measurement's accuracy and reliability.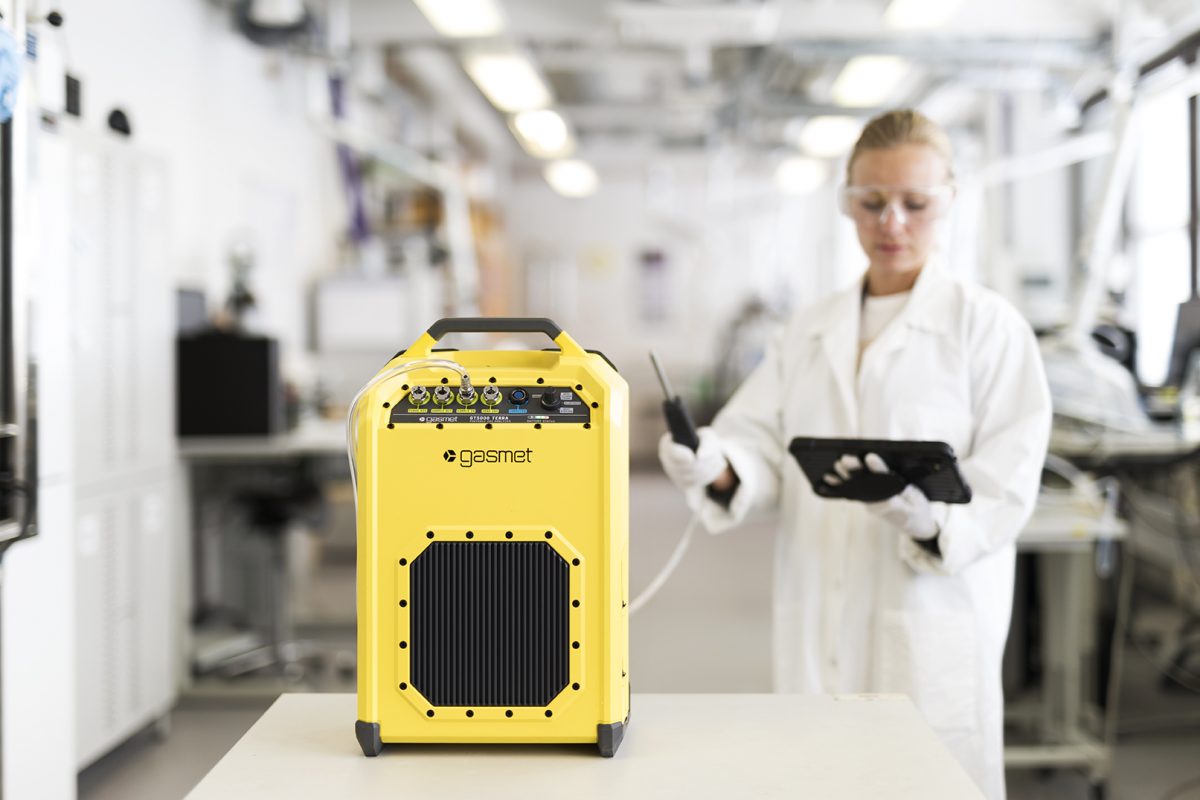 Quick set-up and results:
The GT5000 Terra has a sample cell at ambient temperature to provide low energy consumption for maxiumum battery life. At the same time, it minimizes the warm-up time of the analyzer. 
There is no need for time-consuming calibration or consumables that increase the cost of ownership. 
Wireless, portable, easy to use:
You can operate the analyzer with Calcmet software on a Windows tablet or laptop. 
The software is designed to maximize the portability and ease of use for one-click measurements and immediate results. You can control GT5000 Terra with Calcmet via built-in Wifi or Bluetooth and you can even operate it remotely through VPN. 
The software comes in two versions:
Calcmet Easy for accessible on-field work, and
Calcmet Expert for further analysis with advanced tools.
In addition to Calcmet, we offer a free Gasmet Smartphone App, which gives you access to the Gasmet FTIR spectrum collection, sample gas dew point calculator, unit conversion tool and CO2 / O2 concentration calculator!

Get a quote:
To learn more about the GT5000 or get a quote, fill out the form on this page, and a member of our team will contact you.