Talk to a safety specialist
Two recycling options to choose from:
Zero Waste Boxes from Terracycle




The Zero Waste Box is designed to recycle workplace waste including:
safety equipment and protective gear
disposable masks
disposable gloves
hairnets, beard nets and earplugs
disposable garments and coveralls, and
safety glasses.
You can even recycle candy wrappers, shoes and cigarette butts with TerraCycle.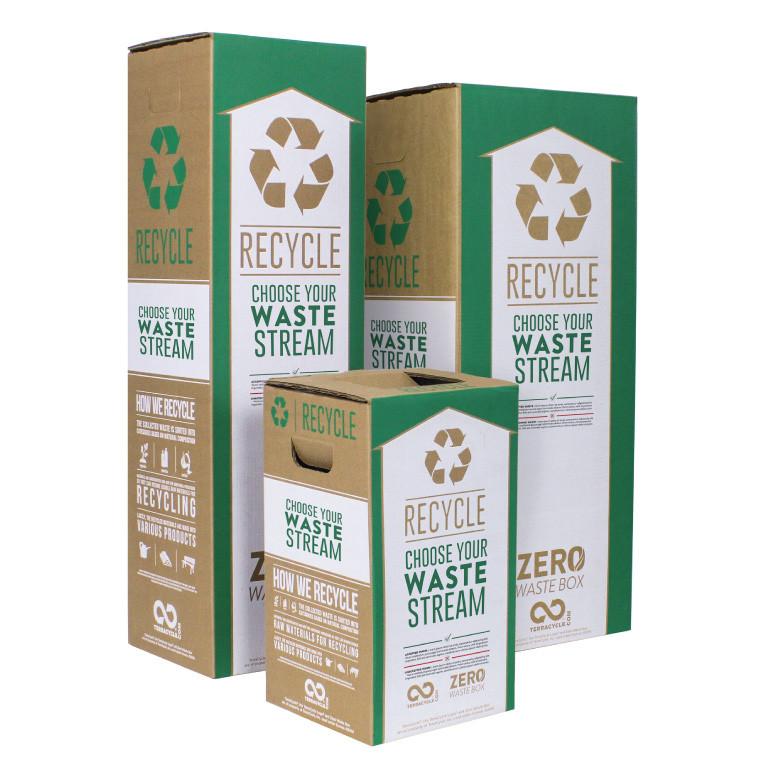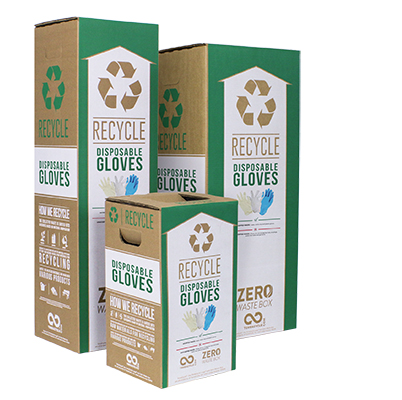 Disposable Gloves - Zero Waste Box™
Use this Zero Waste Box to recycle any brand and size of used nitrile, latex, and vinyl gloves.
The small box holds 620 gloves.
The medium box holds about 1,670 gloves.
The large box holds about 3,260 gloves.


How recycling with TerraCycle works:
The process is simple. You will be recycling in four quick steps.
Order your Zero Waste Box from Levitt-Safety.
Collect a full box of accepted materials.
Ship the box to TerraCycle using a prepaid return label.
Sit back and relax – TerraCycle will do the rest.

LifeCycle Revive Medical Recycling


Recycle healthcare and medical waste including:
Face masks
Head coverings
Shoe coverings
Clean medical gowns
Clean sterile wrap
Plastic bottles
All polypropylene and polyethylene non-woven fabrics
You can divert tons of medical waste from landfills and turn it into recycled products with LifeCycle Revive.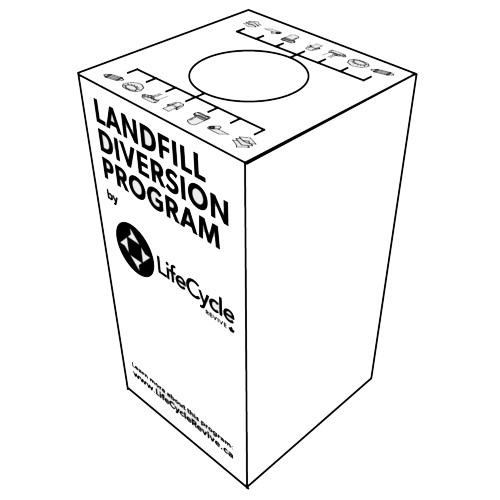 How recycling with LifeCycle Revive works:
Sort: Staff and customers dispose of used PPE in recycling boxes.
Store: When bins are full, store them in warehouse on pallets or bins. Contact us when a truckload is ready.
Transport: LifeCycle picks up filled boxes and drops off more empty boxes at scheduled pickup time.
Create: LifeCycle takes the boxes to their plant in Brantford, Ontario to create LifeCycle Resin™



What is LifeCycle Resin™?
LifeCycle Resin are blue pellets. They are made from 80% recycled waste. These pellets can be turned into household items and healthcare supplies.
Household items:
Garbage cans
Storage bins
Recycling bins


Healthcare supplies:
Bed pans
Patient kits
Trays
Would you like to learn more?
Our team at Levitt-Safety is here to help answer any questions you may have.
We can suggest the right size of box for your operation and give you quotes based on your specific needs.
Fill out the form on this page to get started and a member of our team will contact you.