Talk to a safety specialist
Roof guardrails are the first legally required engineered control when dealing with a fall hazard.
Levitt-Safety is proud to work with Liftsafe Fall Protection. They designed the RoofGuard line of products. These are versatile and economical fall protection systems to eliminate the potential hazards of a roof top fall.
---
How the RoofGuard system works:
There is no roof penetration needed to install RoofGuard. This eliminates the need to reseal or the risk of water leaks. Instead the system uses counter-weighted base plates.
The base plates are:
lightweight
stable on all roof surfaces, and
stackable so we can install them with minimal effort.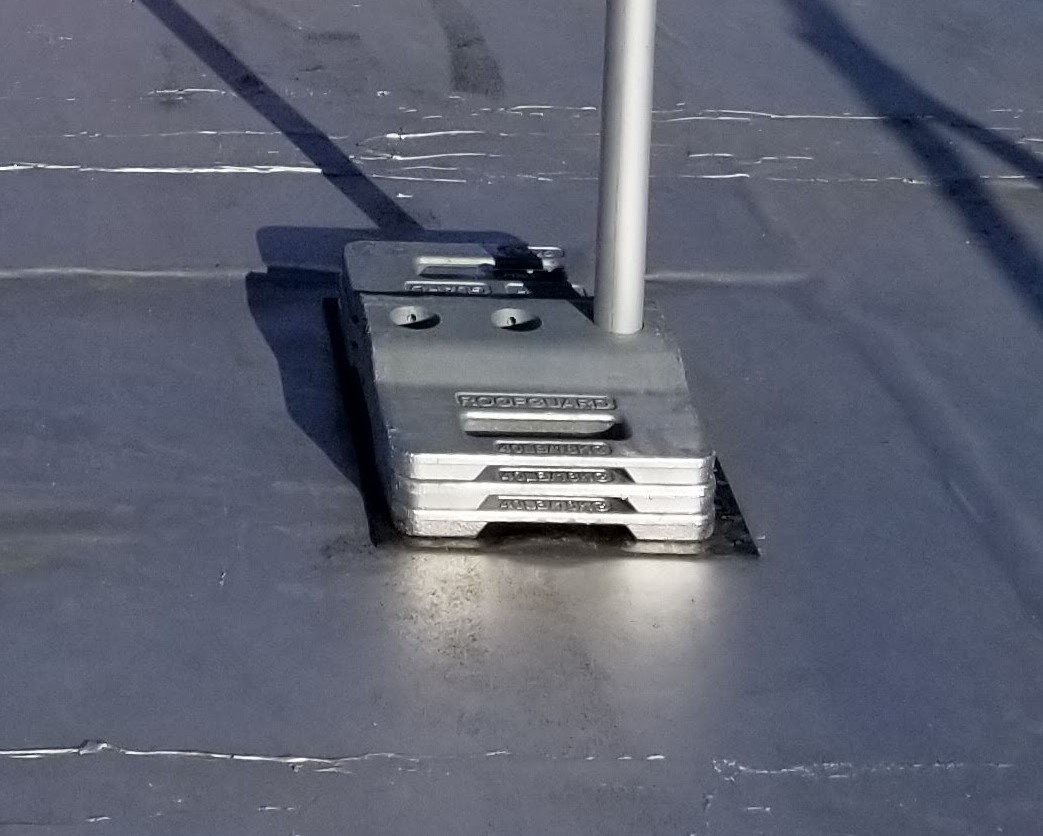 ---
Safety standards:
RoofGuard meets or exceeds all major North American safety standards and regulations including:
---
RoofGuard line of products:
Levitt-Safety carries the whole line of RoofGuard products. Fill out the form on this page to get a quote.
RoofGuard Classic:
RoofGuard Classic comes with 6-foot and 9-foot spans. We can customize the system to fit around obstructions on the rooftop.
You can assemble the RoofGuard Classic guardrail system on most rooftops without bolts, welding, or drilling.
We are able to configure the RoofGuard system during installation to fit any shape or situation.
---
Pre-Engineered Kits:
You can also choose pre-engineered packaged kits for easy installation.
Kits are available in 9 feet, 18 feet and 27 feet of leading-edge protection.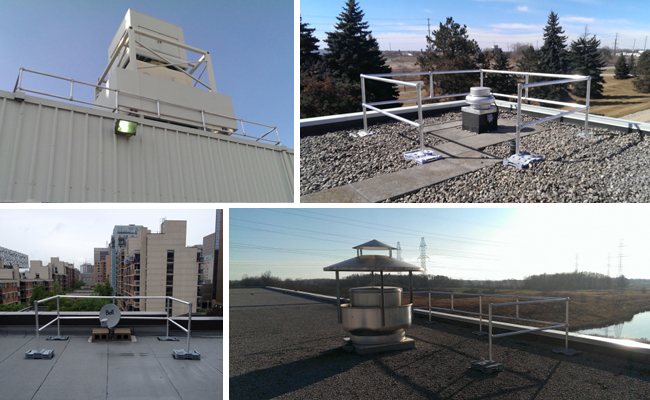 ---
Ladder Top Kit:
We offer a complete line of rooftop access ladders which are custom fabricated in order to meet your requirements. All fixed access ladders meet or exceed industry regulations.
Fixed access ladders can be built with a cage if the ladder is more than five metres above the ground, roof or floor level.
We offer a variety of fixed access ladder services including inspections, repairs, fabrications and installations.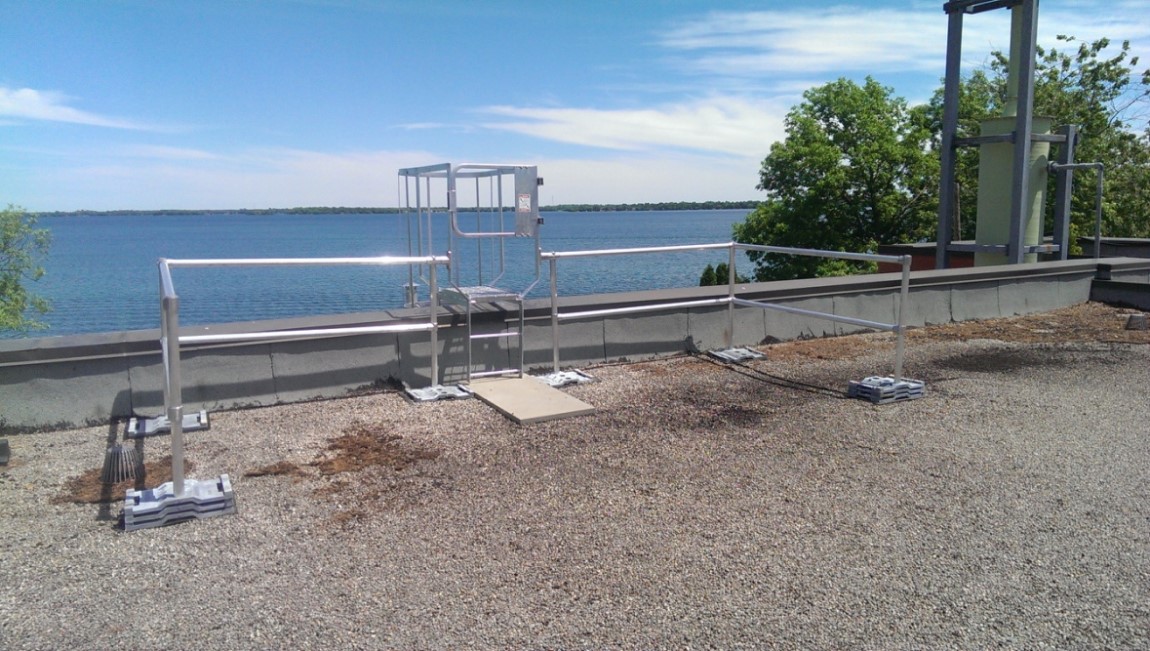 ---
RoofWalk:
RoofWalk provides a safe surface for regular rooftop access. The customizable system works with your specific roof to protect areas that need access.
RoofWalk does not require roof penetration and is easily set up on most roof surfaces. This system protects from fall and trip hazard when coupled with the RoofGuard Classic.
---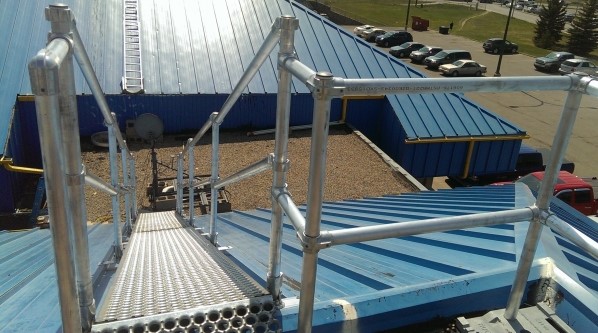 ---
HatchGuard:
The HatchGuard design protects workers from falling through openings on roof tops. The simple and reliable hatch guard system fences off the opening and serves as a visual alert to the hazard.
It uses a spring-loaded gate system to ensures the gate is always in a secure, locked position after a worker steps on the roof.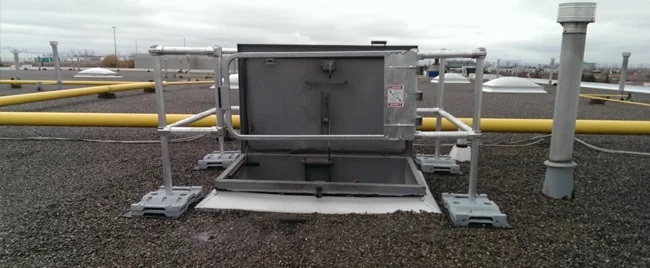 ---
Get a quote
To learn more about the products we offer or to get a quote about one of the particular products on this page, fill out the form and a member of our team will contact you.