Talk to a safety specialist
Fall protection and debris safety netting:
On this page you will find the styles of debris and fall protection netting solutions Levitt-Safety offers. These systems create innovative, customized, and highly durable perimeter protection solutions. With simple and practical products, users require minimal training to perform fast installations, which reduces labor costs.
We will work with you to create a custom fall protection or debris net system that meets your business needs.
To get a quote, fill out the form on this page and a member of our team will contact you.
---
Fall Protection Netting
You can install fall protection netting as a permanent or temporary protection measure depending on the work risk.
Truck Netting
Loading and unloading product on a truck is often dangerous for the employees and expensive when products fall.
Liftsafe has designed Truck Netting to protect employees and product during day-to-day operations.
It increases productivity without compromising safety. Since it is a passive system, there's no need for workers to tie-off and it eliminates overhead challenges associated with cranes or lifelines. It only takes a few minutes to set up and creates a safer environment for loading and unloading.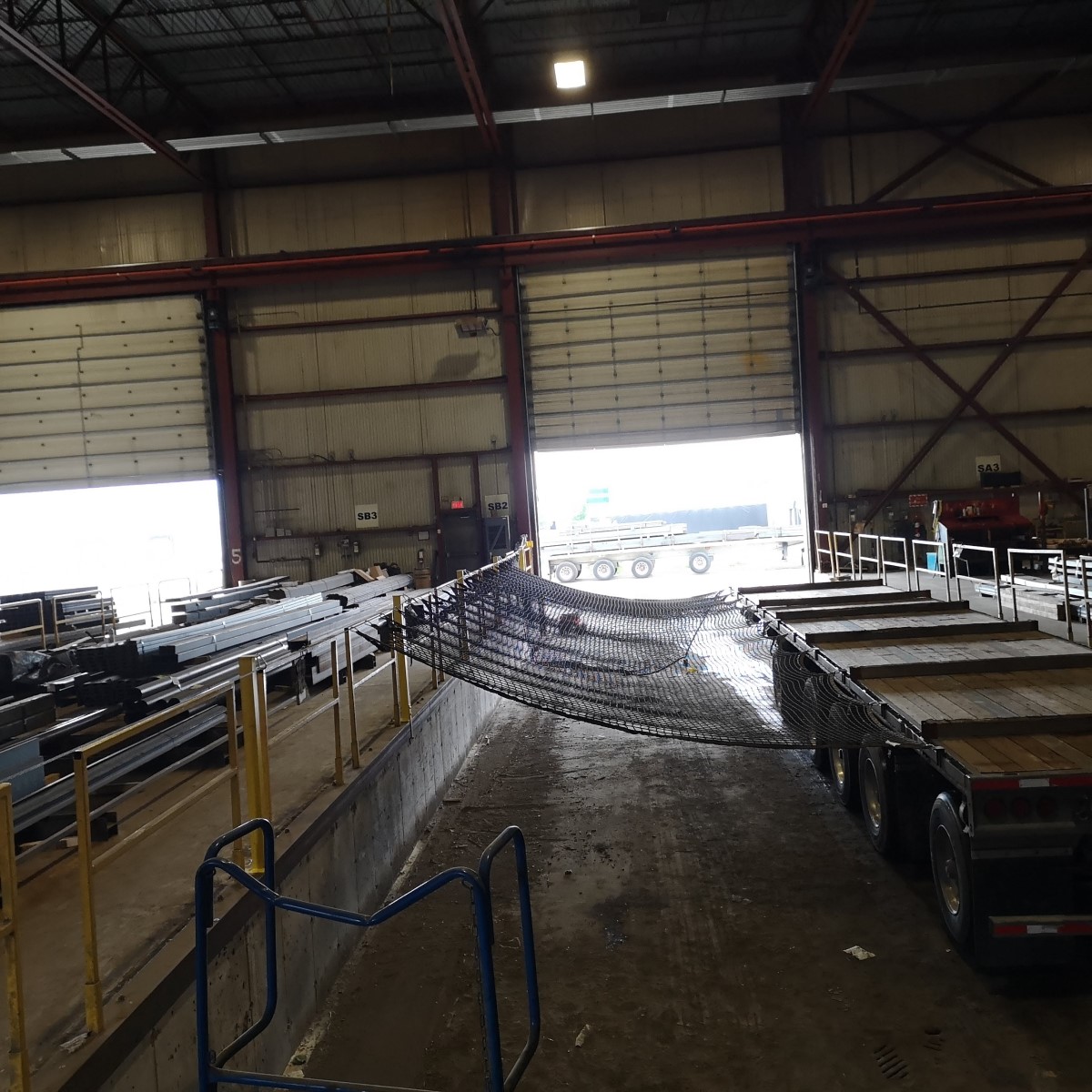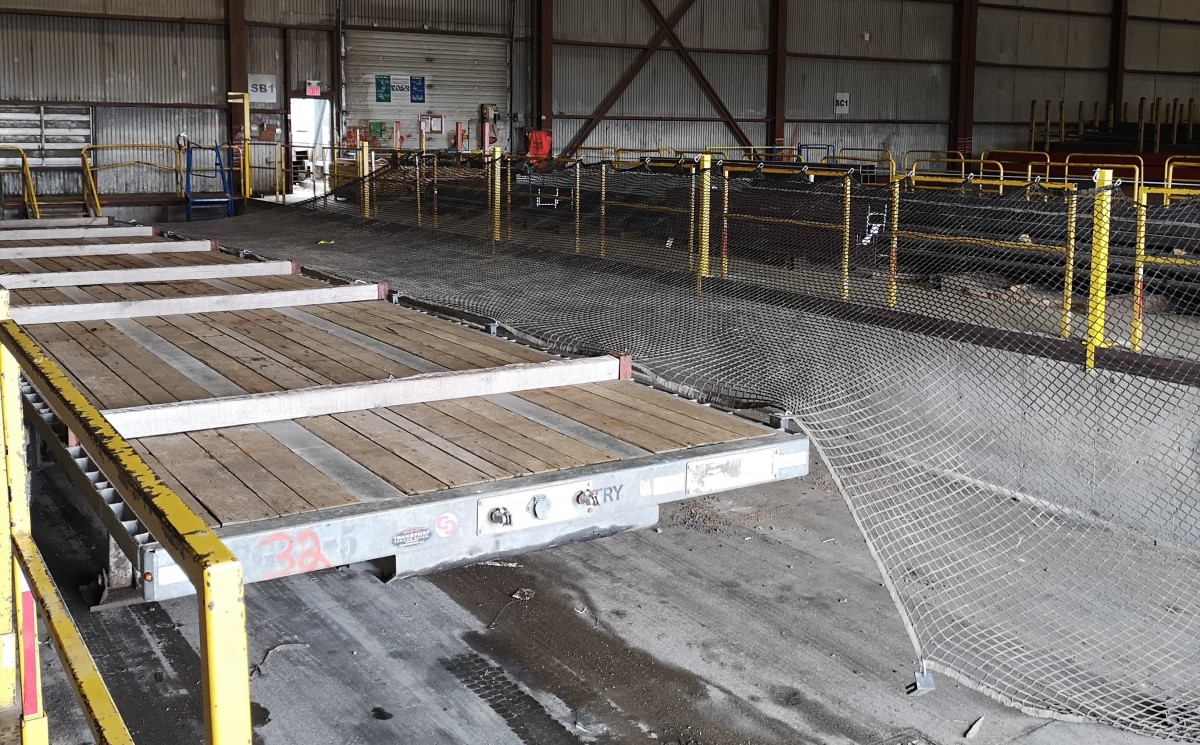 ---
Oil Pit Netting
An opening in the floor poses an extreme safety risk. You have to guard or cover these openings when not in use to protect your staff.
Oil change companies can benefit from adopting Liftsafe's Oil Pit Netting. This unique and customizable system provides reliable fall protection for employees. It also ensures compliance with Ministry requirements.
We design the oil pit netting to fit your space. It's a reliable solution with minimal impact on day-to-day operations. The unique design lets you easily move the net and you do not need to modify your existing service pit.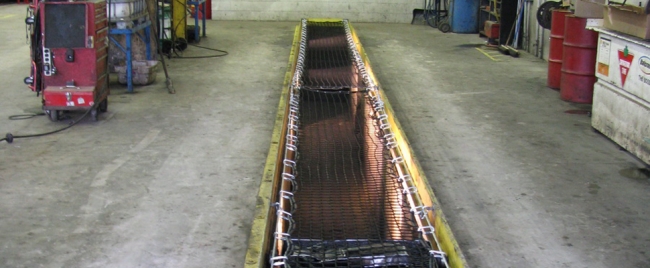 Debris Netting
Installing debris netting eliminates the risk that objects can fall, injuring the people or damaging the property below. We are proud to work with manufacturers like Liftsafe and Integrity Worldwide Inc. to offer industry leading solutions.
---
Conveyor Netting:
Warehouses around the world use overhead conveyor systems to increase productivity and move products faster. This also increases potential injuries from falling products.
Liftsafe's Conveyor Netting not only protects employees, it protects the company from expensive product loss due to falls. You can install the system without interrupting day-to-day operations. It will result in an immediate increase in safety throughout your facility.
There is minimal cost with installing the system. This solution often pays for itself within the first year by decreasing product loss.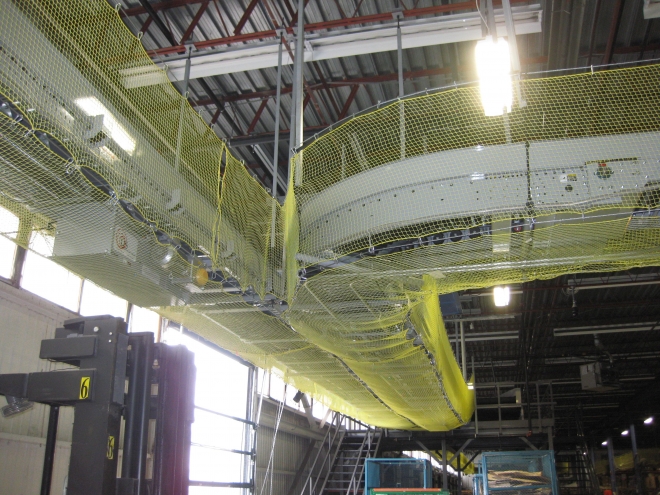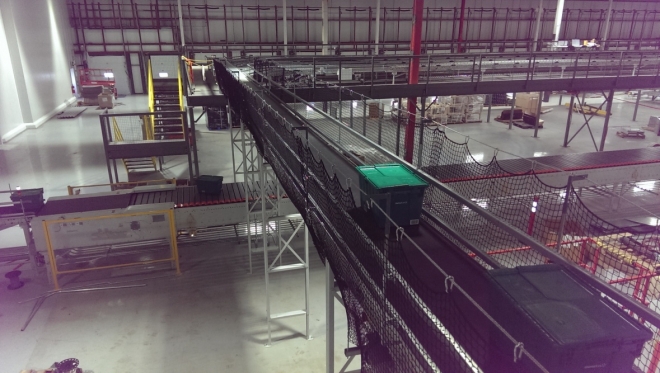 Get a quote:
To learn more about the products we offer or to get a quote about one of the particular products on this page, fill out the form and a member of our team will contact you.