Mine Rescue Provincial Competitions: Achievements & Challenges Recap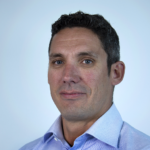 Derek McEwen
Market Segment Manager, Fire Systems and Mining Technology
July 12, 2023
Recently, the mine rescue season concluded, marking a significant milestone for the mining industry and its partners. After a hiatus due to the COVID-19 pandemic, the Provincial Mine Rescue competitions made a triumphant return, bringing with them a renewed sense of collaboration and a platform for knowledge sharing. In this article, we will summarize the challenges and accomplishments Levitt-Safety encountered during this year's mine rescue season, highlighting the resilience and dedication of the teams involved.
Challenges Faced & Overcome:
There were a few challenges encountered during the mine rescue season. However, the collective efforts of competitors, supporters, and industry partners helped overcome these obstacles and succeed in putting on top level events.
One of the most notable challenges faced by the Mine Rescue teams was the presence of many new faces. Fortunately, experienced members who returned from previous competitions played a crucial role in passing on their knowledge to the newcomers, fostering a strong sense of teamwork and mentorship.
Another challenge involved the incorporation of new methodology into the fire task, thanks to Levitt-Safety's innovative contributions. Ideas collected from attending the fire response course at West Virginia University brought forth new levels of training for the Levitt-Safety team to pass along. Also, collaboration with industry experts both internal to Mine Rescue and manufacturing partners used in all mining operations. After initial education and industry input, these ideas were wholeheartedly accepted in some regions, demonstrating the industry's openness to embrace advancements and emphasize good safety practices.
Moreover, being part of bringing the mine rescue events back to the mining community after a long break was a significant achievement, as it reinstated the bonds of mutual aid, knowledge sharing, community support and the spirit of comradery that all who support Mine Rescue feel.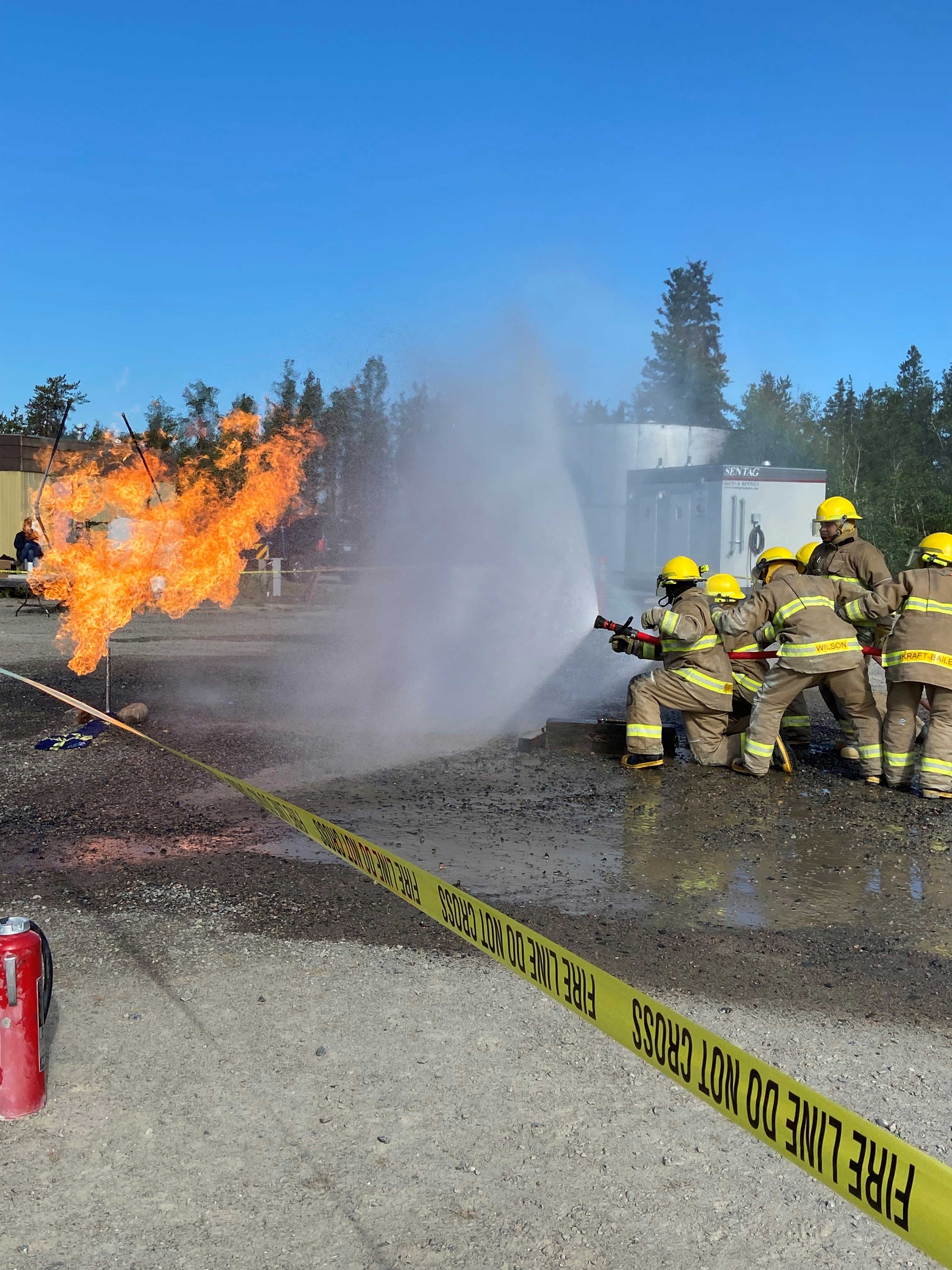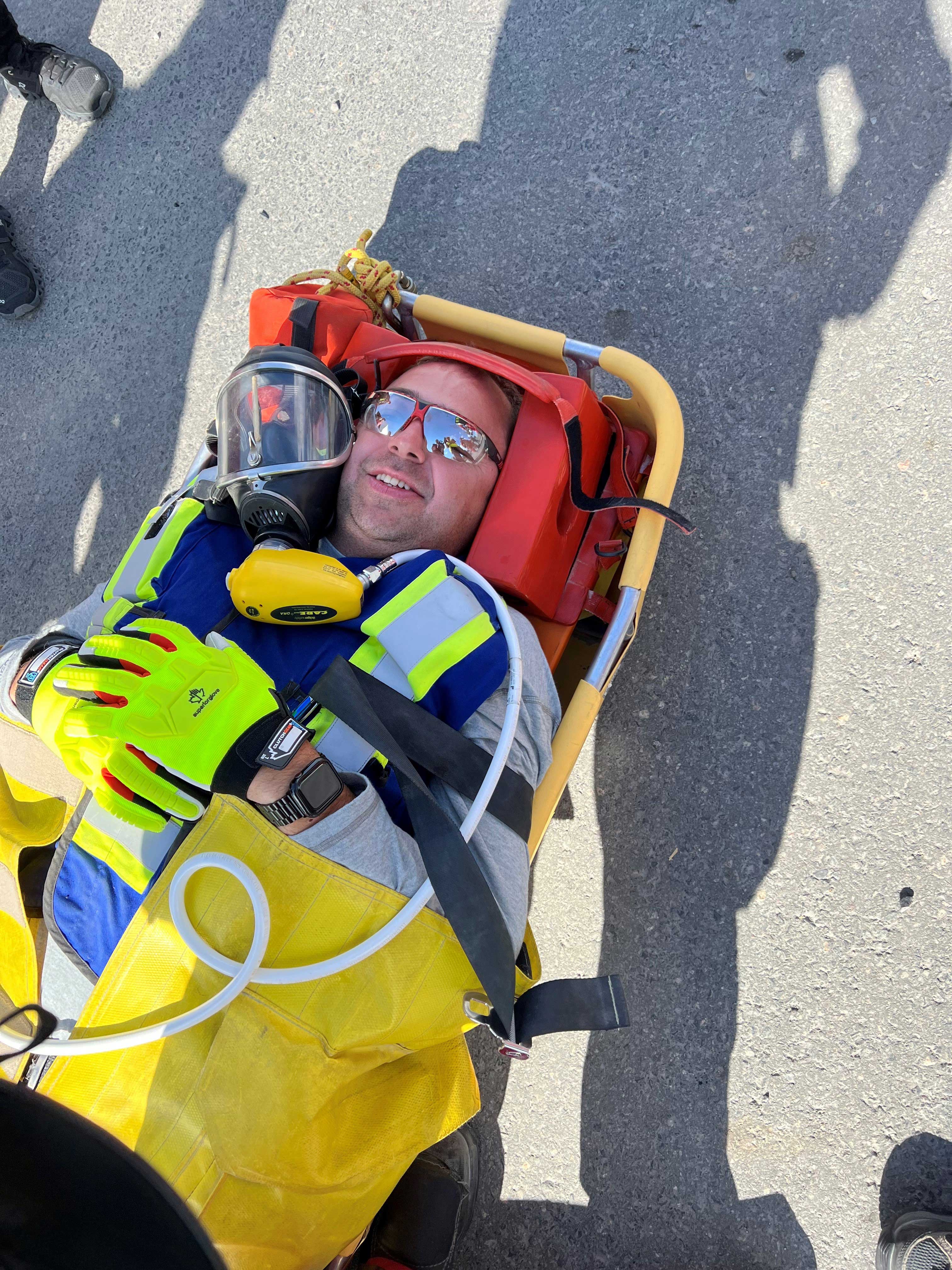 New Digital Solutions:
The N-Connex wireless network solution is a valuable tool for personnel, vehicle, and asset tracking in mining operations. It offers a simple and modular underground Wi-Fi platform that ensures seamless connectivity even in challenging environments. 
Beyond communication, it supports various applications and enables efficient tracking of personnel, vehicles, and assets, resulting in real-time monitoring and improved safety and productivity. The solution is further enhanced by NLT's Digital Mine software, which provides a comprehensive package for safety and productivity. 
By combining these technologies, underground spaces are transformed into highly productive and safe areas, with the software serving as a centralized platform for location tracking, environmental monitoring, emergency management, automation, and text messaging. It also acts as an administration and reporting tool, streamlining operations and optimizing efficiency.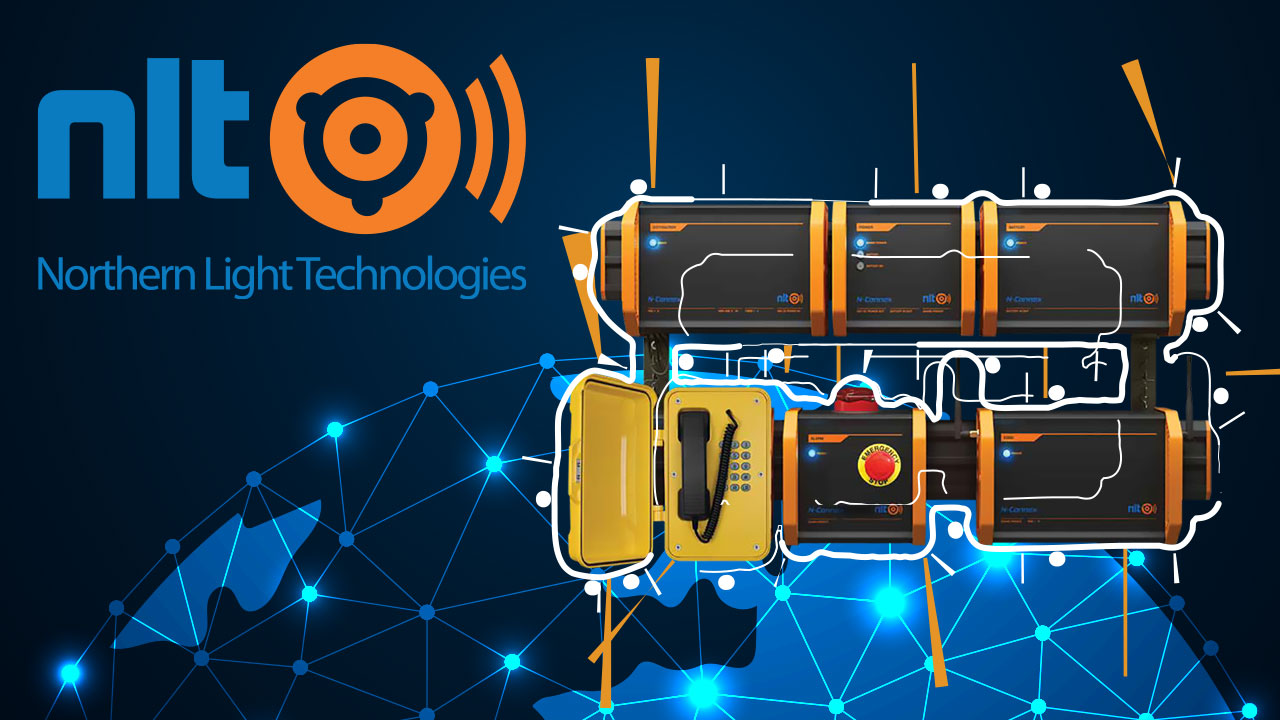 Memorable Moments & Highlights:
The mine rescue events were filled with memorable moments that showcased the dedication and exceptional skills of the participants. One standout moment was witnessing the interim Premier of BC personally take on a live fire under the proper training and guidance from Levitt-Safety.
This hands-on involvement by influential figures significantly highlights the importance placed on prioritizing mine safety and acknowledges the commendable efforts undertaken by organizations such as Levitt-Safety.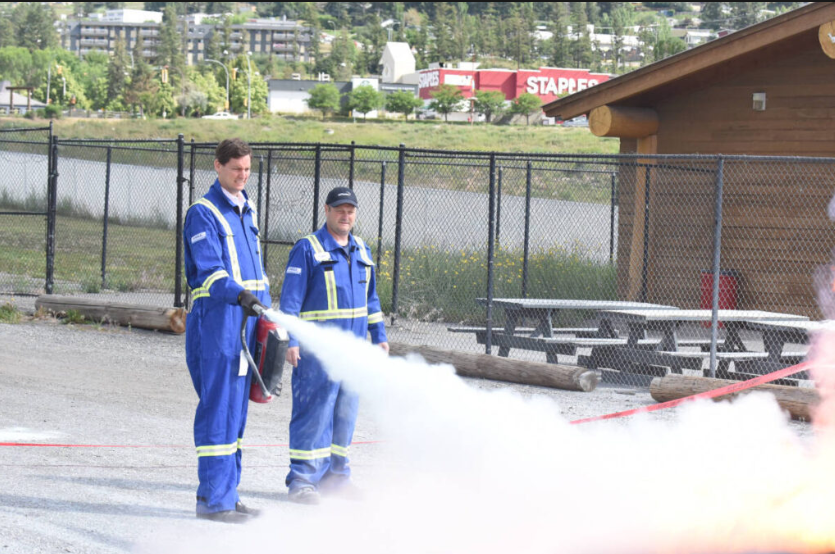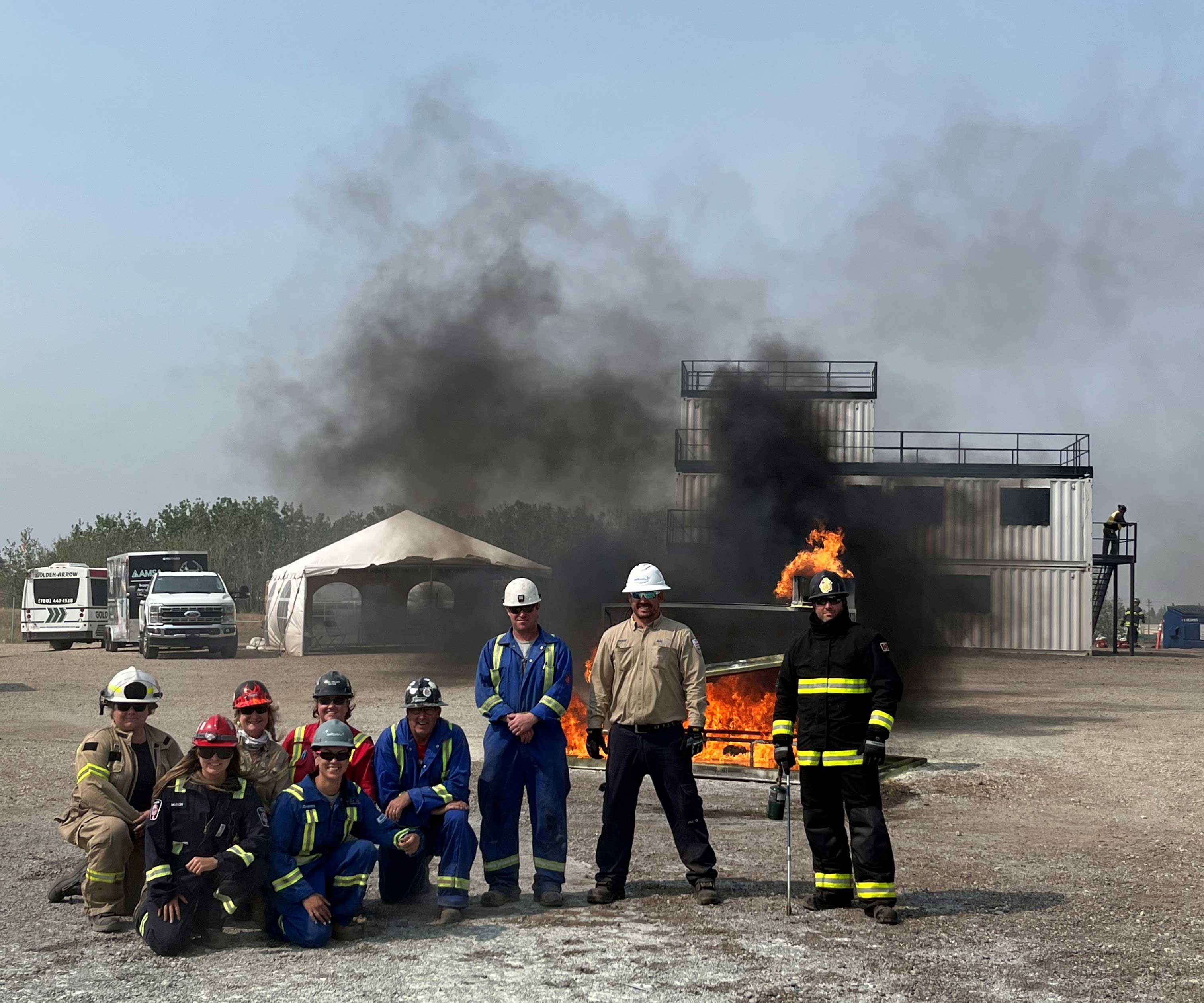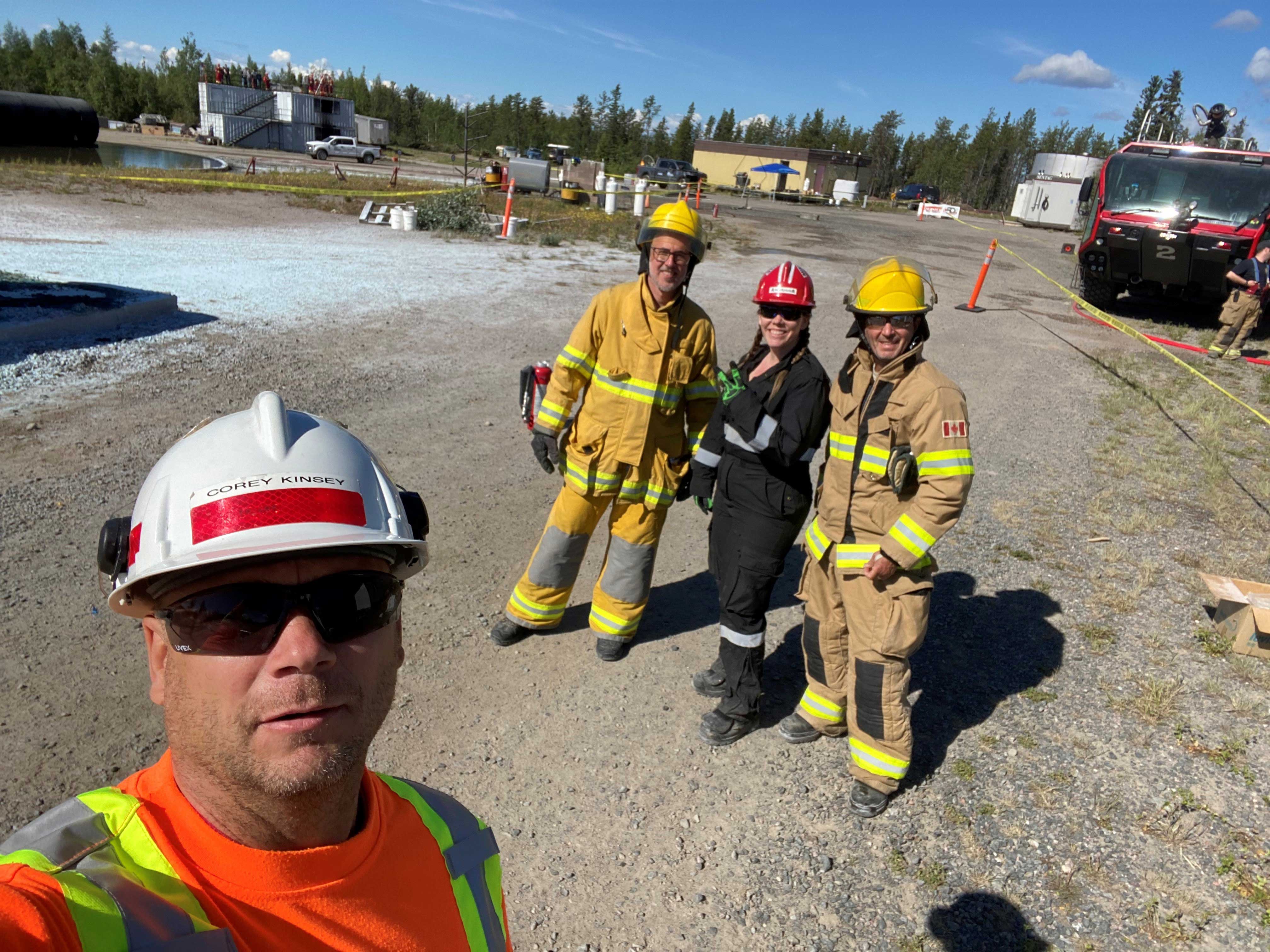 Additionally, the inclusion of training days involving mines and mine rescue teams provided valuable opportunities for practical skill development and enhanced collaboration. This collaborative effort extended beyond individual events, as Levitt-Safety actively engaged with proficient teams across various provinces, fostering a sense of unity and shared purpose throughout the process.
The participation and sponsorship of Levitt-Safety in the 100th EKMISA MR Competition and its active role in organizing with the first NT/NU Northern Mining Health and Safety Forum Mine Rescue Competition (formerly held by the WSCC) are additional highlights that illustrate Levitt-Safety's unwavering dedication to supporting the mining industry.
Furthermore, this year marked a significant milestone as Manitoba celebrated its 60th anniversary in the Mine Rescue Competitions and Alberta 40 years, adding to the overall significance of these achievements.
Levitt-Safety's Participation & Support:
Levitt-Safety played a critical role in supporting the mine rescue competitions through various avenues. Their involvement extended beyond financial support, including sponsorship dollars, trophy sponsorship, and generous donations. Invaluable contributions from Levitt-Safety in terms of expertise, time, and training enhanced the readiness and preparedness of mine rescue personnel.
Levitt-Safety leveraged its strong partnerships with distribution partners such as Ansul, 3M, Dragonwear, IFR, Akron Brass, Bulldog Hose and MSA, tapping into their expertise and resources to further their support for the mining competitions. Many thanks to all the volunteers and manufacturing partners that make the Fire Task in each event we attend a success.
Additionally, Levitt-Safety demonstrated its commitment to advancing safety practices and ensuring the well-being of mining personnel by actively participating in the committees and contributing to the development of tasks for mine rescue competition preparation.
Conclusion:
The mine rescue season of this year brought forth a combination of challenges and accomplishments for the mining community. However, it is through the unwavering commitment to safety, the dedication and resilience of the mining sector and mine rescue teams, and the invaluable support from industry partners like Levitt-Safety that the competitions emerged as a resounding success.
The return of the mine rescue events provides an opportunity for knowledge sharing, fostering a sense of community, and promoting mutual aid within the mining industry. As we take a moment to reflect on this season, we extend our heartfelt appreciation to all the participants, recognizing their remarkable efforts. We eagerly anticipate Levitt-Safety's continued involvement, advancement, and partnership of the mining sector in Canada.