Must-have safety equipment for hospitals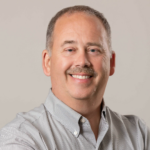 Michael Douglas
National Manager, Market Segments
January 10, 2022
The past two years of COVID-19 has cast a shadow on the importance of PPE within hospitals and the greater public. 
Yet, the critical safety equipment needed within hospitals and other healthcare facilities doesn't stop with masks, gowns or hand sanitizer. 
There are dozens of necessary elements to keep workers in every part of a hospital safe. From prescription safety glasses to gas monitors to detect waste anesthetic gases to guardrails for facilities maintenance personnel who need to access the roof.
This post outlines  the critical safety elements that commonly get overlooked. Want to learn more about anything mentioned in this post? Contact us
Hospital PPE and Accessories
Prescription Safety Glasses:
Managing and maintaining a program for prescription safety glasses just got easier.
You can outfit your whole team without spending added hours or resources to manage and maintain the program. Customers save an average of $350 per pair of glasses.
Our in-house program simplifies ordering prescription safety eyewear. We handle every step – from manufacturing to dispensing – within a couple of weeks.
The process for ordering glasses is simple:
Employees visit their local optometrist for an eye exam or bring their current prescription to an approved dispensing location.
The optician sends the prescription to our team and we create eyewear conforming to CSA standards.
We send the glasses back to the dispensing optician, who will ensure the glasses fit the worker properly.
You receive one collated bill each month.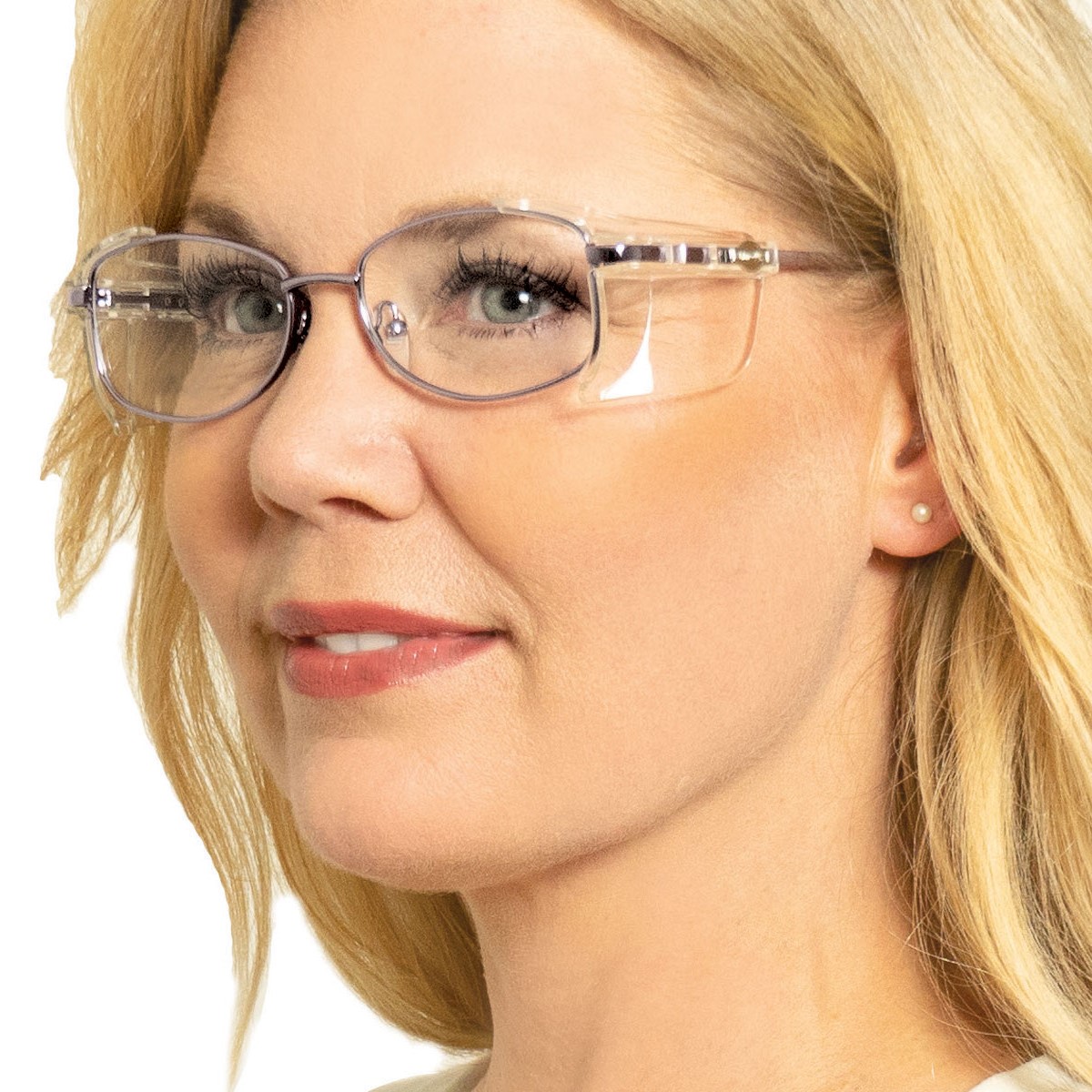 Germicidal Cabinet to Sanitize Eyewear:
Sanitizing and reusing eyewear saves money, reduces waste and increases safety in hospitals and other healthcare facilities.
Sellstrom S90494 Germicidal Cabinet
The Sellstrom S90494 germicidal cabinet sanitizes goggles and safety glasses in just 5 minutes. The cabinet uses UV light to kill 99.4% of germs during the timer-controlled cycle.
Kills germs, bacteria, mold and fungus
Sanitizes goggles/safety glasses in just 5 minutes
Holds 5 goggles or 6 protective glasses per shelf
8 shelves total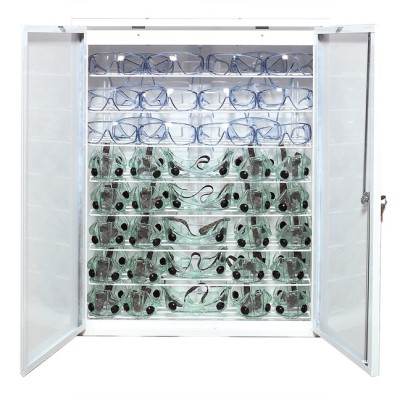 ---
Medical Face Masks and N95 Respirators:
Canada had a significant shortage of disposable respiratory protection in March 2020. Things were so dire that hospitals were accepting mask donations from private citizens. Those were scary times.
There is a good chance that hospitals will never revert to a system without face masks since wearing masks is proven to limit the spread of respiratory illnesses like colds and flu. Some hospitals are even implementing colour-coded systems -- for example, blue masks for staff, green masks for visitors and yellow masks for patients.
3-Ply Disposable Level 2 Medical Mask
Available in 8 colours
Level 2 for moderate protection from liquid splash (ASTM F2100)
Class 1 medical-grade masks
Bacterial filtration efficiency (BFE) > 99%
Particulate filtration efficiency (PFE) 0.1 micron > 99%
Made in Canada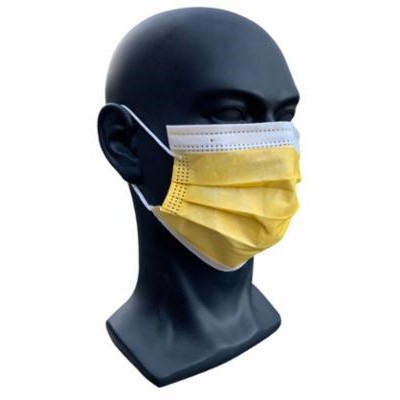 ---
3M Aura™ 1870+ Disposable N95 Respirator
You might remember US President Trump invoking the Defense Production Act (DPA) in April 2020 to stop 3M from exporting N95 respirators to other countries.
In response, 3M expanded its production capabilities in Brockville, ON. 3M Canada will now supply 55 million respirators annually for the next five years.
NIOSH approved
Embossed top panel helps reduce eyewear fogging
Unique 3-panel flat-fold design fits a wide range of face shapes and sizes
Bacterial filtration efficiency (BFE) > 99%
Made in Canada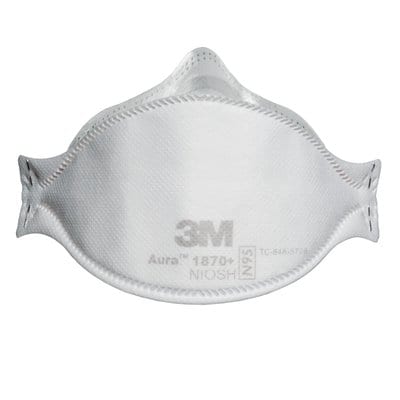 ---
CleanSpace HALO PAPR Featuring Steri-Plus Exhalation Filter
When the disruption hit for disposable N95s, many healthcare organizations switched to the
CleanSpace HALO
. It's a powered air-purifying respirator (PAPR) designed for healthcare settings.
Unlike traditional PAPRs that have a hood, hose, belt and waist-mounted battery pack, the design of the CleanSpace HALO contains the entire system in a ring that wraps around your head. Don't worry; HALO weighs only one pound.
The mask has a HEPA filtration system for incoming air and the Steri-Plus filter controls exhaled air.
Lightweight (350g/1 lb) and compact
Fresh airflow, no fogging and easy to wear over long periods
Reliable, fast cleaning, disinfection and sterilization
Easy to clean and disinfect, IP rated 66 Water Tolerant
Compatible with Steri-Plus for source control and with the BioHood system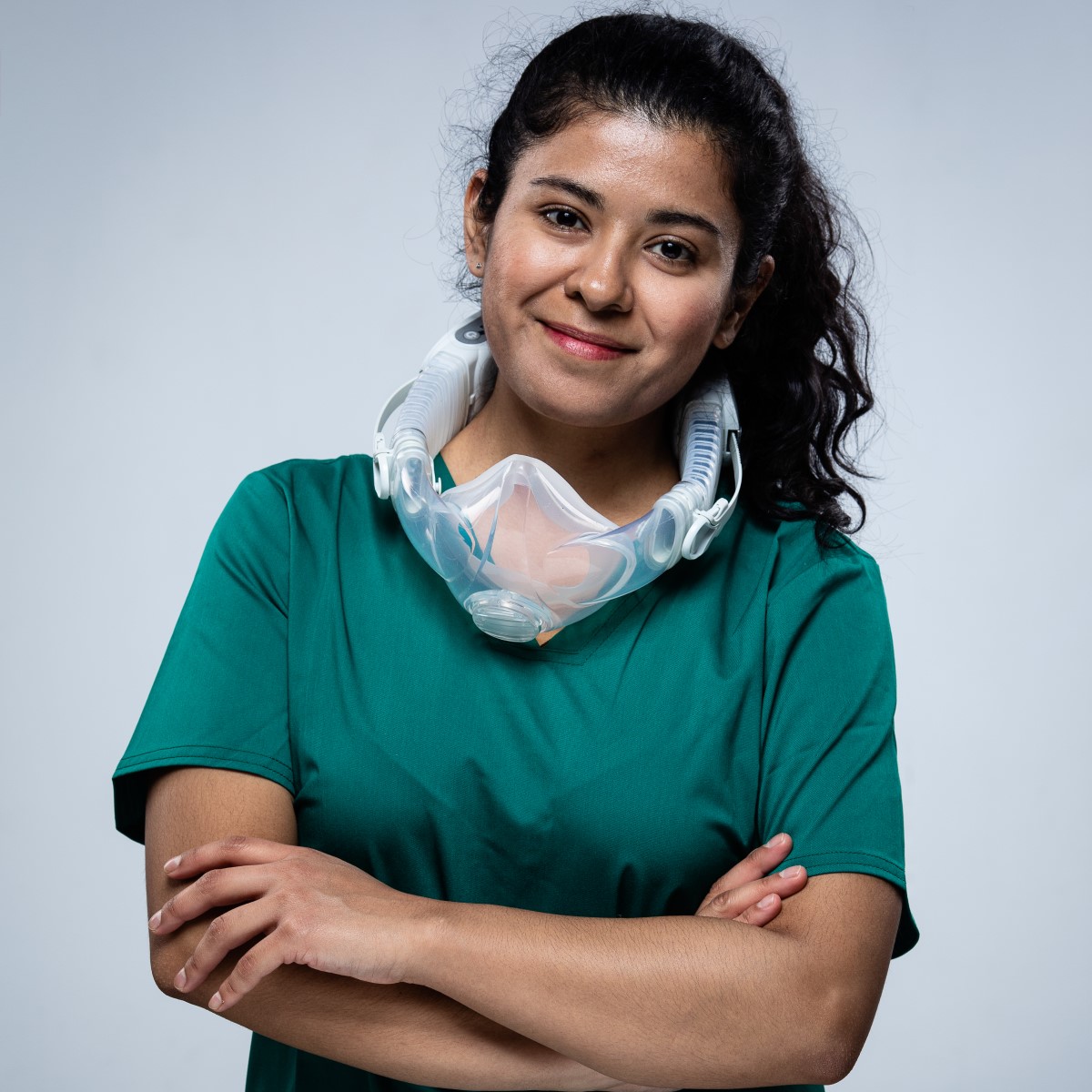 ---
Respirator Fit Testing:
Compliance standards require healthcare professionals wearing a tight-fitting facepiece to receive fit testing before the first use and every one to two years after.
Levitt-Safety offers quantitative respirator fit testing at your location or our branch.
Quantitative fit testing uses an instrument to measure the effectiveness of the respirator seal. The user completes a series of seven exercises, including breathing moving and talking, while the machine measures real-time fit.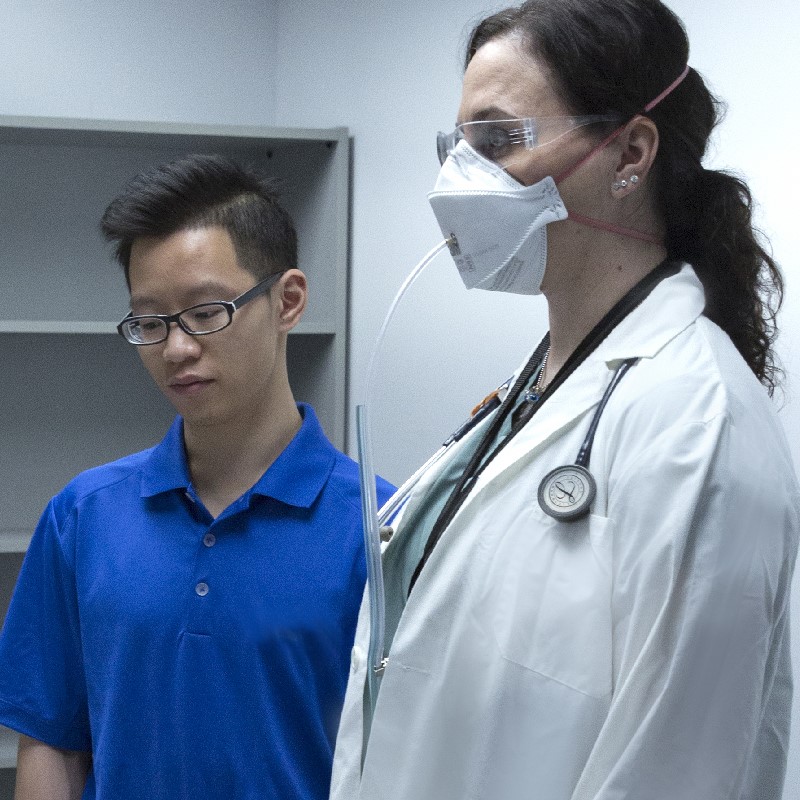 ---
Hand Protection:
Hand protection is essential for nurses, doctors, porters and other workers in a hospital.
Disposable gloves protect the wearer's hands from bodily fluids, blood, medication and cleaning agents.
ReadySafe Blue 9" Powder-Free Nitrile Exam Gloves
9" nitrile exam glove
3mil (3.5g) thick
Health Canada approved
Sizes XS to XL
100 gloves per box, 10 boxes per case
Special Offer:
Get discount pricing on bulk orders. Gloves are in stock and ready to ship.
Contact us for details
.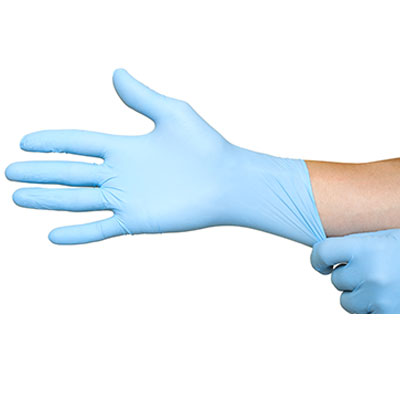 ---
TurtleSkin CP Insider 300 Glove
TurtleSkin designed the CP Insider 300 to fit under a disposable glove when laundering medical garments and linens. The disposable glove protects the wearer from contaminants and the TurtleSkin CP protects from cuts, hypodermic needles and abrasions. Dexterity is what sets this glove apart from other cut and puncture-resistant gloves on the market.
Breathable knit
High dexterity
Rated for cut resistance, hypodermic needle and abrasion resistance
Machine washable
Sizes S to XL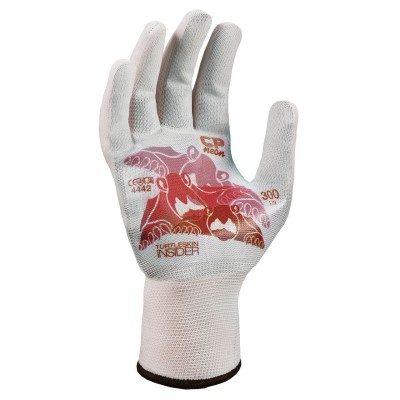 ---
Gowns:
The threat of infectious diseases highlighted the need for effective PPE to protect healthcare workers, patients and visitors.
Gowns are the second most used piece of PPE in hospitals after gloves. Healthcare workers should wear isolation gowns to protect their exposed bodies during procedures and patient care. Gowns prevent the transmission of microorganisms, blood, bodily fluids and excretions.
Level 2 Non-Sterile Disposable Isolation Gown
Made of SMS fabric for great liquid repellence
Ultrasonic sealed seams
40 grams/square meter
Manufactured in an ISO 9001 facility
100 gowns per case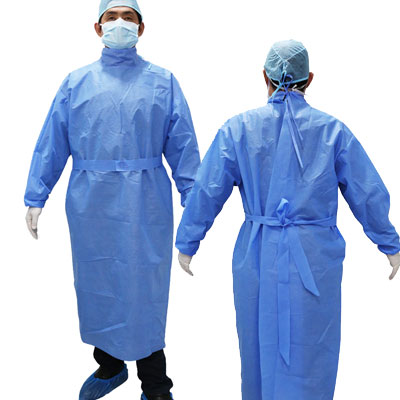 ---
PPE Recycling:
Less than 10 percent of the plastic used in Canada gets recycled because traditional recycling centres do not have the capacity. We've partnered with
LifeCycle Revive
to provide healthcare facilities with a better recycling option.
LifeCycle Revive for Medical Waste
LifeCycle Revive specializes in recycling healthcare and medical waste include:
face masks
head coverings
shoe coverings
clean medical gowns
clean sterile wrap
plastic bottles, and
all polypropylene and polyethylene non-woven fabrics.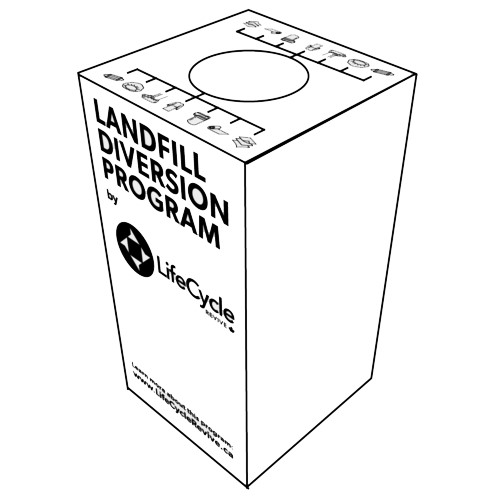 LifeCycle Revive turns these items into blue pellets, which they use to make healthcare supplies like:
bedpans
patient kits, and
food trays.
Learn more about LifeCycle Revive
---
Gas Detection, Air Quality and Sound Level Monitoring
Waste Anesthetic Gases:
Anesthetic gases escape into the air through leaks in the anesthesia machine or ill-fitting face masks.
People who work in hospitals may be exposed to waste anesthetic gases in the following areas:
operating rooms
labor and delivery rooms
recovery rooms, and
in remote anesthetic locations like radiology or post-anesthetic care unit (PACU)
The GT5000 Terra
The most common gases used by anesthetists include:
nitrous oxide
isoflurane
desflurane, and
sevoflurane.
The GT5000 Terra delivers accurate and instant results on over 50 gases, including those listed above. The system is completely wireless, making it easy to move to new locations as needed.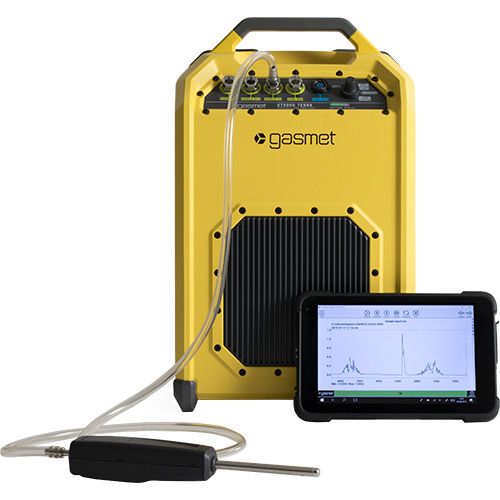 ---
Indoor Air Quality:
Volatile organic compounds (VOC) include many chemicals with short and long-term adverse health effects. VOCs can have up to ten times higher concentrations indoors than outdoors.
VOCs' adverse health effects include eye, nose and throat irritation, headaches, dizziness, and difficulty concentrating.
Tiger Handheld VOC Gas Detector
You can detect over 480 VOCs and toxic compounds using the Tiger handheld gas detector between 0 and 20,000 ppm.
The detector also features a fast two-second response time and battery life for up to 24 hours of continual use.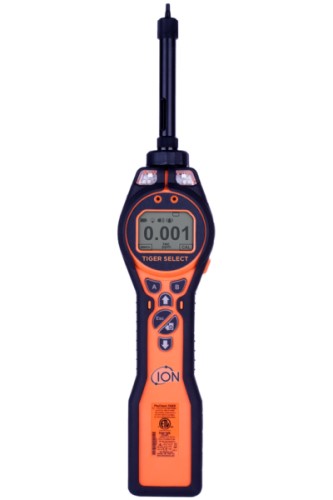 ---
Sound Level Monitoring:
Rest is important for patient recovery in hospitals. SoundEar 3 promotes noise control by visualizing environmental noises to create spaces for better sleep, faster recovery and higher patient satisfaction.
SoundEar 3
The SoundEar 3 is a class 2 sound level monitor which can be hung on a wall near nurse and doctor stations, outside patient rooms or in shared spaces. The monitor illuminates and changes colour to alert people if the volume increases to an undesirable level.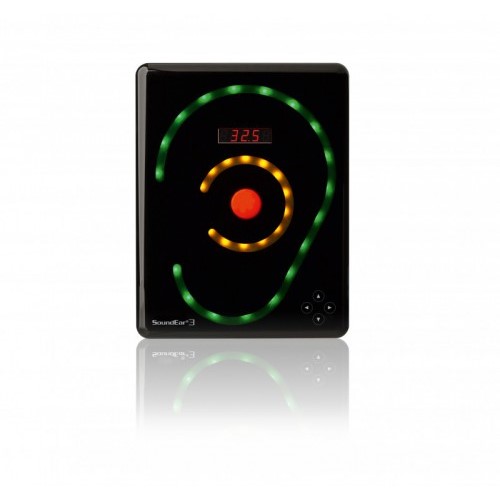 ---
Working at Heights
Guardrails:
Rooftop guardrails are the first legally required engineering control when working at heights.
You can permanently protect those who must access the rooftop and eliminate potential extra costs associated with fall arrest equipment with respect to maintenance and training.
We recommend RoofGuard guardrails because you install the system using counter-weighted baseplates instead of bolts.
There is no concern about structural damage, rot, or resealing since the system does not penetrate the roof.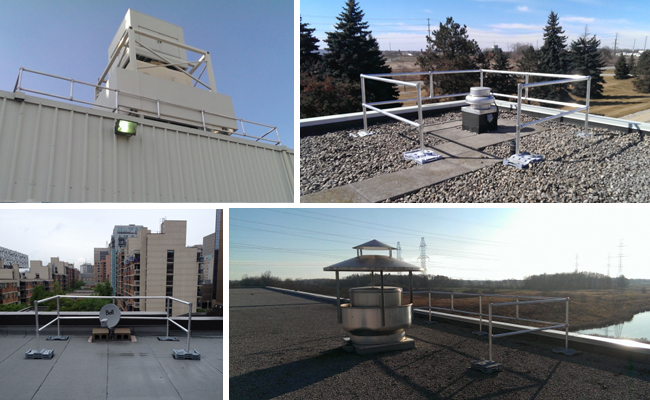 Choose between custom designs or pre-engineered kits that come in 9, 18 and 27 feet of leading-edge protection.
Hospitals can also add ladders, roof walks and hatch guards depending on the hazards on the roof.
Learn more about roof guardrails or set up a call.
Equiptec Squirrel:
Too many facility maintenance personnel still rely on ladders to do jobs at heights. We hate ladders because they're unsteady and unsafe.
Instead, we recommend the Squirrel adjustable height platform.
It's ideal for offices, facility maintenance and compact spaces. Five models range in height from 960mm to 3.3 metres. Each model has a 360-degree safety rail to keep staff safe while doing work.
Maintenance workers can perform the same tasks they would on a ladder while maintaining better and more stable points of contact.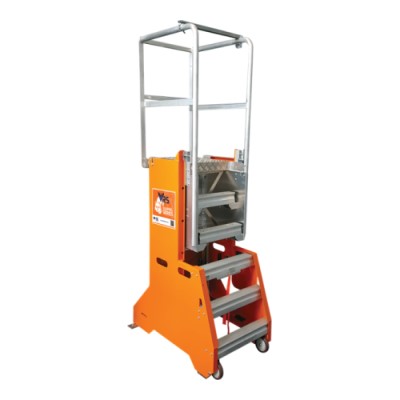 ---
Chemical Spills and Injuries
Chemical Burns:
Diphoterine® solution is a decontamination solution specifically designed to prevent chemical burn injuries and subsequent lost-time days.
Diphoterine® solution will:
Provide effective mechanical removal from skin or eye tissue (rinsing action).
Work effectively on opposing chemical actions (amphoteric).
Bind aggressive chemical ions to restore tissue physiological pH (chelating action).
Prevent and reverse diffusion of the chemical into tissue cells (hypertonic action).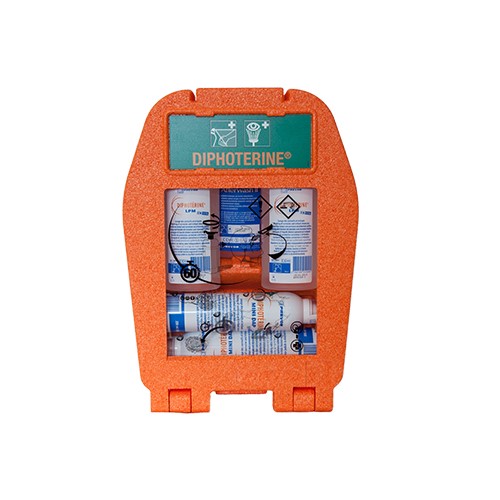 ---
Chemical Spills:
Trivorex® absorbent is the best option for managing chemical spills on surfaces and contains no silicates.
It has a unique ability to:
Declassify chemical hazards into non-hazards – helping to reduce environmental disposal costs.
Built-in pH indicator changes colour to help identify acid or base.
Suppress chemical vapours, making for a safer clean-up.
Leave surfaces dry, eliminating the need for absorbent pads.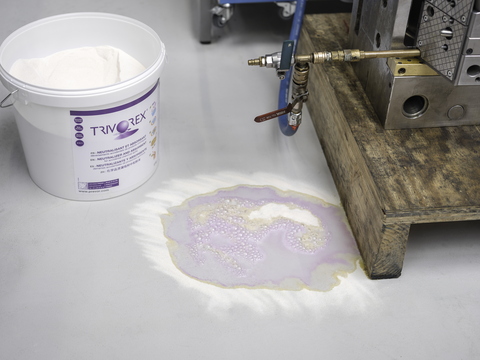 ---
Chemical Spills on Equipment:
Saturex is designed to decontaminate vertical surfaces such as:
equipment
hydraulic hoses
hard-to-access areas, and
chemical suits and PPE.
Safurex will declassify chemical hazards including acids, bases and hydrofluoric acid, which helps to make clean-up safer and easier.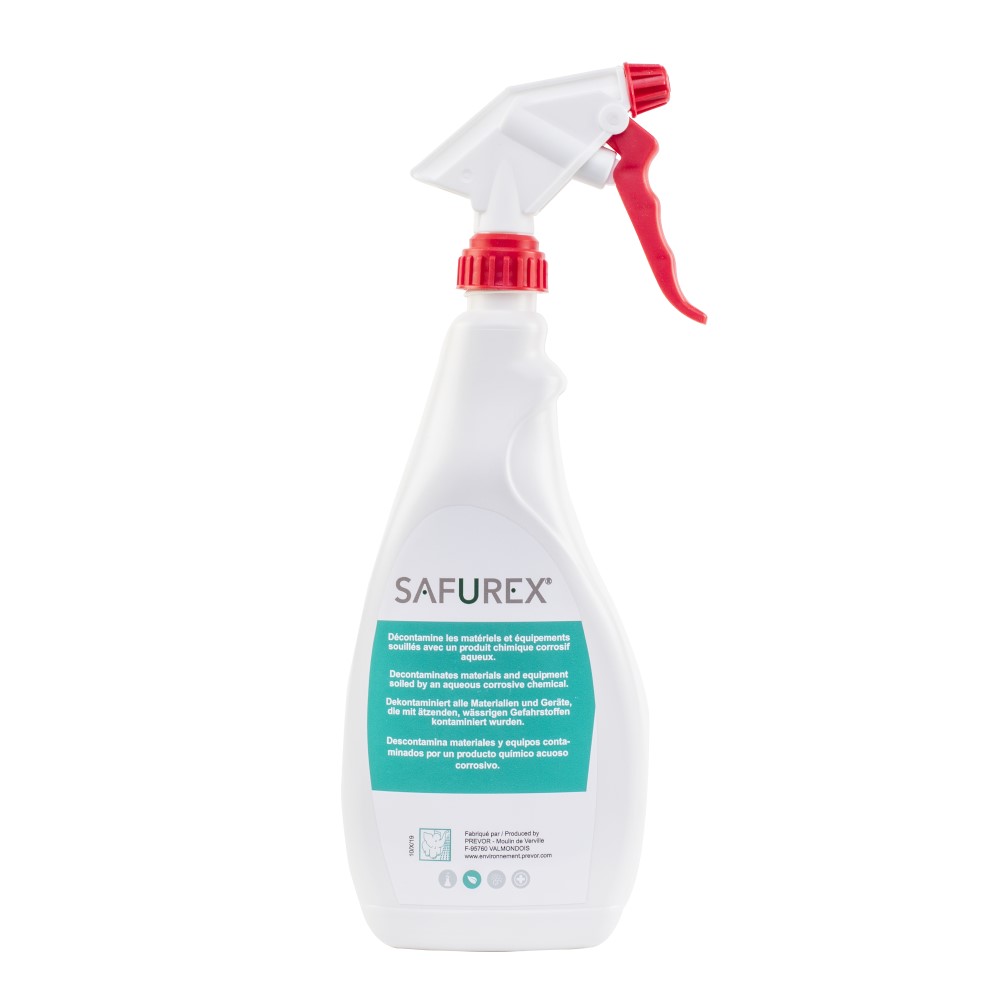 ---

How Levitt-Safety Can Help:
When you choose Levitt-Safety, you get a partner for everything. We have a dedicated healthcare team and 18 branches across Canada to serve you better.
Our capabilities include:
Have a question? Our team of safety specialists is here to help answer any questions you might have. Fill out the form and a member of our team will contact you!