Introducing Gas Detective™: The phone app for Gastec detector tubes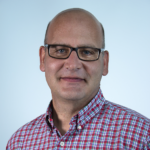 Jonathan McCallum
Market Segment Manager: Occupational Health, Industrial Hygiene & Environmental Monitoring
March 15, 2021
Gastec has become a bestselling gas detection system in Canada because it is reliable, easy to use and can measure over 300 gases.
Gastec tubes indicate gas and vapour concentrations by reading a calibrated scale printed on each tube. This reading is then manually recorded for future reference.
Levitt-Safety has improved this recording method by creating Gas Detective™, a phone app that helps you to:
access tube instructions or technical data based on gas name or part number
create consistent, high quality reports to document critical information
add images and notes from each test to improve reporting accuracy
send reports via email to other people within your organization, and
check availability and order additional tubes.
Download the free Gas Detective app from Google Play.


See how Gas Detective works:
What is Gastec? 
The Gastec gas detection system measures hundreds of gases, vapours, and pollutants in soil and water.
This proven technology gives you on-the-spot readings of gas concentration for specific compounds by giving a length-of-stain colour change in the sampling media – indicating when PPE must be used or ensuring ambient exposure levels are safe for all first responders, workers and bystanders.
How do Gastec detector tubes work?
Gastec detector tubes change colour when exposed to an atmosphere containing a target gas. The visible colour change indicates its presence and concentration level.
The Gas Detective app guides you through the sampling procedure. The app provides instructions, correction factors, and potential sources of interference from temperature, humidity, or other substances.
Using Gas Detective, you can produce reliable and accurate tube readings. You can also document your results, include location or tube pictures and add notes related to the sample.
Gas Detective makes reporting easy:
We've also made the reports easy to save and share.
Once the sample is complete, it can be saved within the app for future reference or sent via email to a co-workers.
Get the newest Handbook updates:
The entire Gastec Sampling Handbook is available on the app.
It lists each tube, its unique characteristics, measurement range, environmental considerations and colorimetric outcomes. We update the app regularly to include the latest handbook additions.
Measuring temperature, humidity and pressure:
If required, the app can apply correction factors for temperature, humidity and pressure when calculating gas reading.
Stain length indicates the gas concentration.
For some tubes, simply record local temperature, humidity and atmospheric pressure at the time of sample and use the app to calculate the corrected values.
Detailing your environment:
You can now detail your environment with observational inputs, subjective data about how the sample was performed, ambient conditions, activities taking place and other relevant information.
This can be helpful for record-keeping purposes or recall at a later date.
Adding photos to sample reports:
You can add an image of the 'post-sample' tube to show the exact stain length with the parts-per-million results of the sample.
This ensures you have the correct reading, interpreted the colour correctly, and used the right tube for the target gas.
You can also add an image library to strengthen your sampling reports. This includes a spill, leak or plume to go along with the measured readings.
Faster ordering experience:
Did you need to take more samples than expected? Are you running low on tubes?
We included a quick link on the app to the Levitt-Safety online shop to place your order. We'll prepare and ship it to wherever you are or where your next sampling site will be.
Makes your job easier:
These additional capabilities make your job easier by giving you the best gas detector tube samples possible.
Need one more reason to use the app? It's free!
Transform your monitoring program using detector tubes into something more fitting with your background and experience as an advanced EHS professional.
Download the free Gas Detective app from
Google Play
.
Need more help?
You can learn more about the Gastec system by visiting our Gastec Gas Detection System page. You can buy Gastec pumps, tubes and accessories through our online shop.
Our team at Levitt-Safety is here to help you with all your sampling requirements.
Contact us for more information about Gastec, the Gas Detective app or any other safety concerns in your workplace.