Talk to a safety specialist
The Oil & Gas Industry in Canada
Oil and gas well drilling and servicing activities involve all different types of equipment and materials, and as a result, employees face various hazards. 
Driving to pipelines, pumping stations and gas sites can be dangerous. 
In fact, OSHA reports that vehicle accidents are the number one cause of fatalities in the oil and gas industry. 
Unfortunately, accidents, fires, falls, confined spaces and struck-by/caught-in/caught-between hazards are also very common. 
Recognizing and controlling these kinds of hazards is critical when it comes to preventing injuries and deaths.
Levitt-Safety provides a number of safety products, services and training, all designed to meet the unique needs of the oil and gas industry.
Common Hazards in the Oil & Gas Industry
Environmental exposures

Environments in the oil and gas sector can be very susceptible to changes. From long-term exposures to IDLH, it is important to monitor work areas with the appropriate portable or fixed gas monitors.

Chemical and product spills

Ensuring that the correct PPE is worn when working in oil and gas plants is the first line of defense to many hazardous exposures.

Potential large-scale fire risks are present due to the flammability of oil and gas

Mitigating fire risks with the correct plans and equipment is critical to protecting the people and the productivity of oil and gas operations.

Working remotely
Confined spaces
Handling of controlled substances
Falls
Electrical shocks
Noise exposures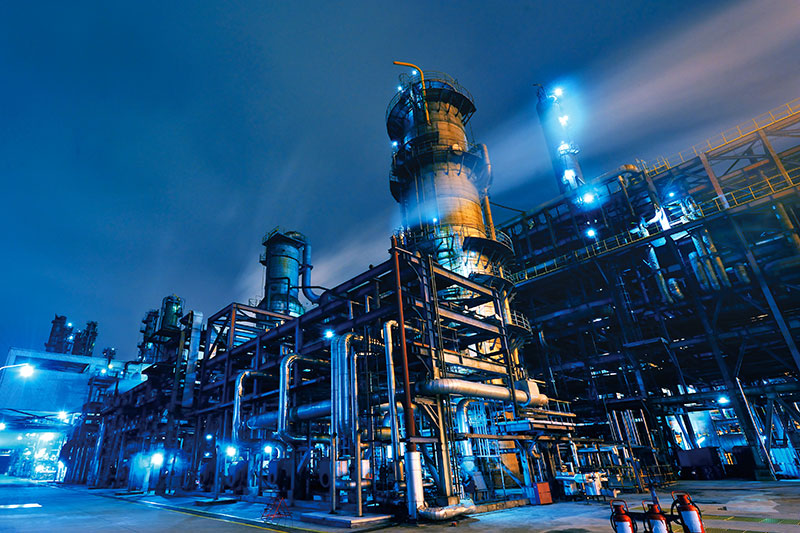 Safety Equipment for the Oil & Gas Industry
We offer a full range of products to protect against the hazards found in the oil and gas industry.
You can find the leading gas monitors (fixed and portable), personal protective equipment, AEDs, spill control, fire extinguishers and suppression systems and fall protection to keep workers safe.
We've partnered with leading vendors including MSA, Honeywell, Prevor, Haws, Ansul and Kidde to bring the most innovative and cost-effective solutions to the oil and gas sector.
Equipment Services for the Oil & Gas Industry
Our mobile service vehicles and strategically-located branches allow us to provide your business with the best service possible, regardless of where you are located across Canada. 
Levitt-Safety can service all the products we carry to ensure that your team is safe and compliant.
 Leading oil and gas services include:
Safety Training for the Oil & Gas Industry
In addition to products and services, we are able to offer online and in-person training to help ensure that workers are properly prepared for the job at hand.
 Popular courses available to the oil and gas industry include: