How to manage chemical burns in the workplace (free webinar)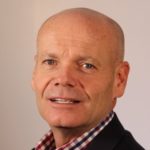 David Wootten
National Prevor Product Manager
July 25, 2019
Last week my colleague Tina and I hosted two webinars on how to manage chemical injuries in the workplace. Don't worry if you missed it, you can watch the recording here:

Altogether, we had over 400 safety professionals sign up to learn about this important topic.

During the presentation, I covered the difference between corrosive and irritant agents, how chemicals affect skin and eye tissue, and the limitations of water as a first-aid treatment.

With only an hour to get through it all, we had a ton of audience questions left to answer. I'd like to address these today.



Keep reading to find out the top questions asked and their answers.
1. What's the difference between corrosive and irritant agents?
Corrosive agents (such as concentrated acids and bases) can penetrate quickly into the skin and eyes, causing serious burns and irreversible effects. Irritant group chemicals (such as solvents, oxidizers and reducing agents) are less concentrated which means that they penetrate tissue cells at a slower rate, making them less aggressive.
2. What factors influence chemical penetration?
The type of chemical (and its concentration), the temperature of the chemical and the time of contact can all influence the severity of a chemical injury. Once a chemical comes into contact with skin or ocular tissue, it's critical to rinse or flush the area immediately.
5. Can Diphoterine® solution take the place of emergency showers and eyewashes?
No. While Diphoterine® solution is superior in managing chemical burn injuries, it does not supersede the emergency showers and eyewash stations that are required at workplaces where chemical or particulate hazards to the eyes and/or skin are present.
6. Is Diphoterine® solution effective against pyrophoric (water-reactive) chemicals?
It depends on the type of chemical. For example, Diphoterine® solution is not recommended for white phosphorous. The composition of the chemical must be known before any recommendation can be made. Once we have the chemical's SDS sheet, we can help facilitate the best solution for the hazard in question.
7. Will Diphoterine® neutralize phototoxic sap on skin or eyes?
The photosensitizing properties of sap that comes from plants like giant hogweed, come from a substance called furanocoumarins. This substance, in the presence of sunlight on contaminated skin, causes a condition called phytophotodermatitis which leads to severe burns and blistering.
Currently, to our knowledge, the efficacy of Diphoterine® solution on giant hogweed cannot be guaranteed.
8. Could you tell me more about the Prevor product used for fluoride?
Hexafluorine® solution is made specifically to manage all Hydrogen Fluoride (HF) burns to skin and ocular tissue. This solution will manage the corrosive properties by binding the H+ and F- fluoride ions rapidly, normalizing both the pH and pF levels while providing the important mechanical removal effect. Calcium gluconate gel can always be applied as a precautionary measure but it is not required.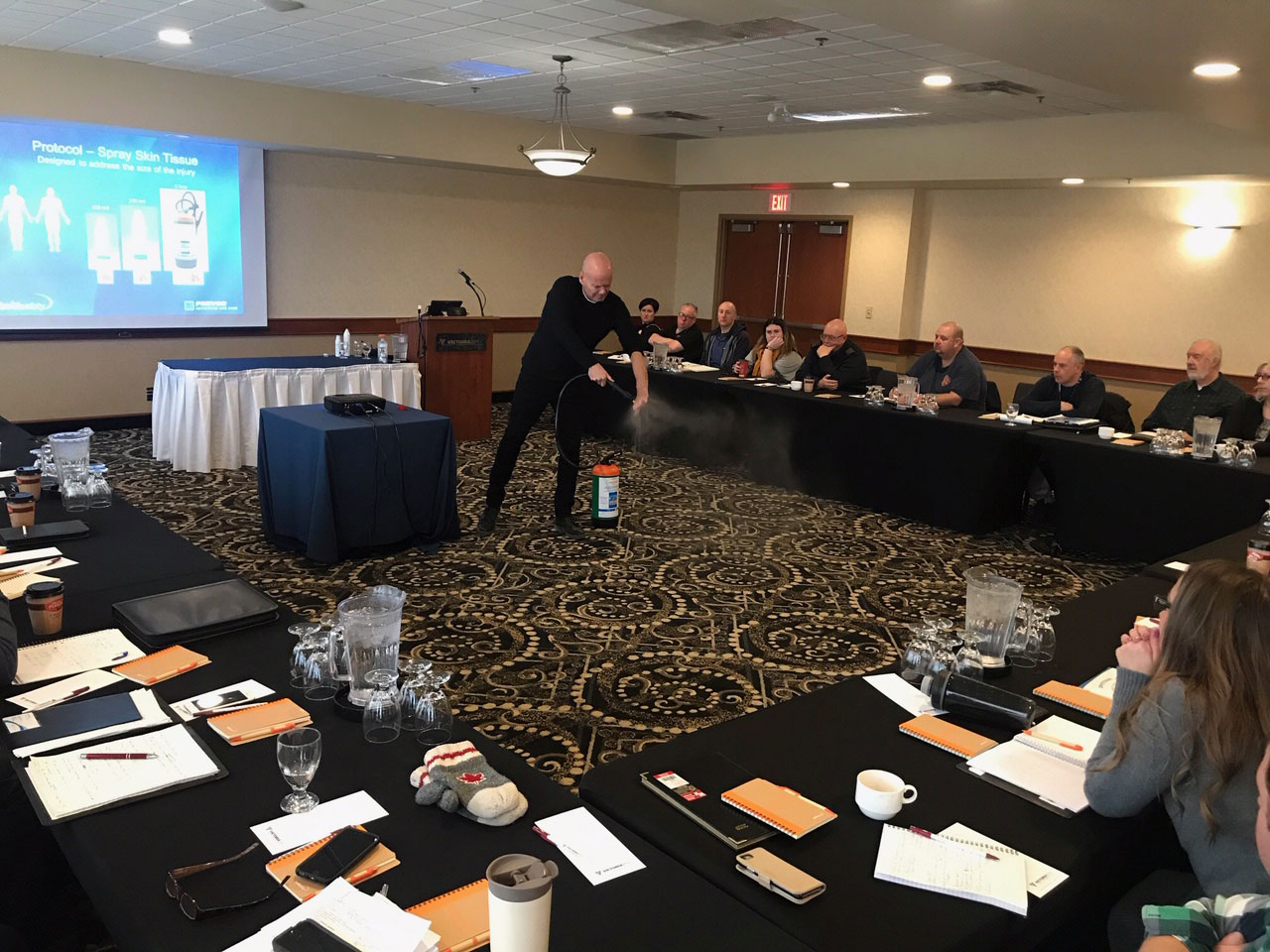 9. Does Diphoterine® come in a concentrated solution that can be mixed with water?
No. Diphoterine® solution does not come in a concentrated form.
10. Can the Diphoterine® solution be added or mixed into the water of an eyewash station?
There is no need to mix Diphoterine® solution with water and it would not be recommended as it would weaken the effectiveness of the solution.
11. What is the shelf life of Diphoterine® solution?
Diphoterine® solution has a two-year shelf life.
12. If I don't use the solution within its two-year shelf life, can I dispose of it in the lab sink?
Yes. Diphoterine® solution is environmentally safe and can be disposed of down a sink.
13. Do you rinse with water after using Diphoterine?
There is no need to rinse with water following Diphoterine® solution as long as the proper protocol has been followed and you've used the correct amount for your exposure.
14. How do you manage cleaning your work environment after the spill of a corrosive chemical?
While there are a lot of pads and absorbents on the market, I recommend a combination of Trivorex® for surfaces and LeVert® spray for vertical surfaces, protective chemical suits and equipment decontamination. In comparison to other products, Trivorex® and LeVert® will de-classify the hazard into a non-hazard, making the cleanup up safe for those responding to the event. These products also help reduce the costs related to environmental storage and disposal.
15. Do first responders need to be aware whether (and when) Diphoterine® was used on a worker in order to implement the Parkland Formula?
A. No. The use of Diphoterine® solution has no impact on the use of the Parkland Formula.
—
Thank you to everyone who participated in the webinar. If you have any other questions regarding your chemical burn preparedness program or the Prevor products mentioned, please don't hesitate to reach out to me directly at [email protected].