8 solutions for recognized safety hazards in mining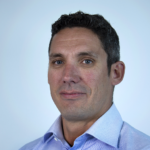 Derek McEwen
Market Segment Manager, Fire Systems and Mining Technology
January 14, 2021
Mining industry professionals are early adopters of mining tools with new technology because it improves safety and work efficiency.

This post is an excerpt from the Ultimate Guide to Mining Safety in Canada. Download your copy here.



Table of Context:
Mining Safety in Canada
1. Personnel, Vehicle and Asset Tracking
2. Limiting Dust
3. Gas Detection
4. Ventilation and Environmental Monitoring
5. Respiratory Protection
6. Chemical Spills and Injuries
7. Equiptec Height Adjustable Work Platforms
8. Fire Protection and Suppression Systems
How Levitt-Safety Supports Mining Companies to Mitigate Risk
Have a question?
Mining Safety in Canada
Hundreds of thousands of workers across Canada have used their knowledge, skills and entrepreneurship to build an industry that is among the world's largest producers of minerals and metals. In 2016, some 200 mines and 7,000 quarries produced more than 60 minerals and metals worth $41 billion.
The training for mining personnel is paramount in modern times. General safety orientations and extensive job-specific training are strictly adhered to today.
Better technology and tools used for mining are part of how mines are increasing their safety.
1. Personnel, Vehicle and Asset Tracking
Mines are expansive places that employ hundreds of workers.
In hazardous and remote areas, it's essential to know the location of your miners and their equipment in real-time. In the event of an emergency, you need to be able to track your team.
With the ability to track everything important in a mine, you're not only ensuring safety, you're also maintaining productivity.
N-Connex networking solution
You need a wireless network solution, like N-Connex, to track assets and people. N-Connex provides information according to zone, time or asset.
N-Connex made by Northern Light Technologies (NLT) enables a range of solutions using Wi-Fi and Ethernet connectivity including:
Multi-level map interface which uses a Google Maps-style overview to track or locate anything, including environmental monitoring points.
Zone management to establish zones that cover specific sections of the tunnel to enhance the capabilities of tracking or alarm functions.
Monitor and control equipment based on real-time condition monitoring such as fans or pumps.
Emergency alarm and response management.
N-Connex can operate with devices like IP phones, smartphones, laptops, tags and any Wi-Fi device.
As important as it is to track your people and assets, you also need to be able to communicate with them.
Being underground poses challenges to connect with your workers. VoIP is quickly becoming the communication method of choice for many mines once they've deployed their digital networks.
The N-Connex system provides these capabilities as well as:
voice communications
personnel and asset tracking
data communications
control and automation
condition monitoring
vehicle management
video monitoring
ventilation on demand, and
software and applications.
These power-packed tools can even perform analysis on fleet efficiency. This can save your mine losses on the top line with effective fleet dispatching and can be deployed as an extension of an existing system.
Download the Ultimate Guide to Mining Safety in Canada
NLT cap lamps have proven their reliability and function in many mines in Canada and across the world for over 20 years.
The Eagle has built-in radio frequency identification (RFID) or Wi-Fi tracking tags.
Workers can scan their lamps and ID badges when heading out for their shift. That lamp is assigned to that worker until they return at the end of their shift. It enables mines to use digital telemetry to provide real-time location tracking and it holds important information like access control for areas that require certain levels of training.
Learn more about NLT cap lamps.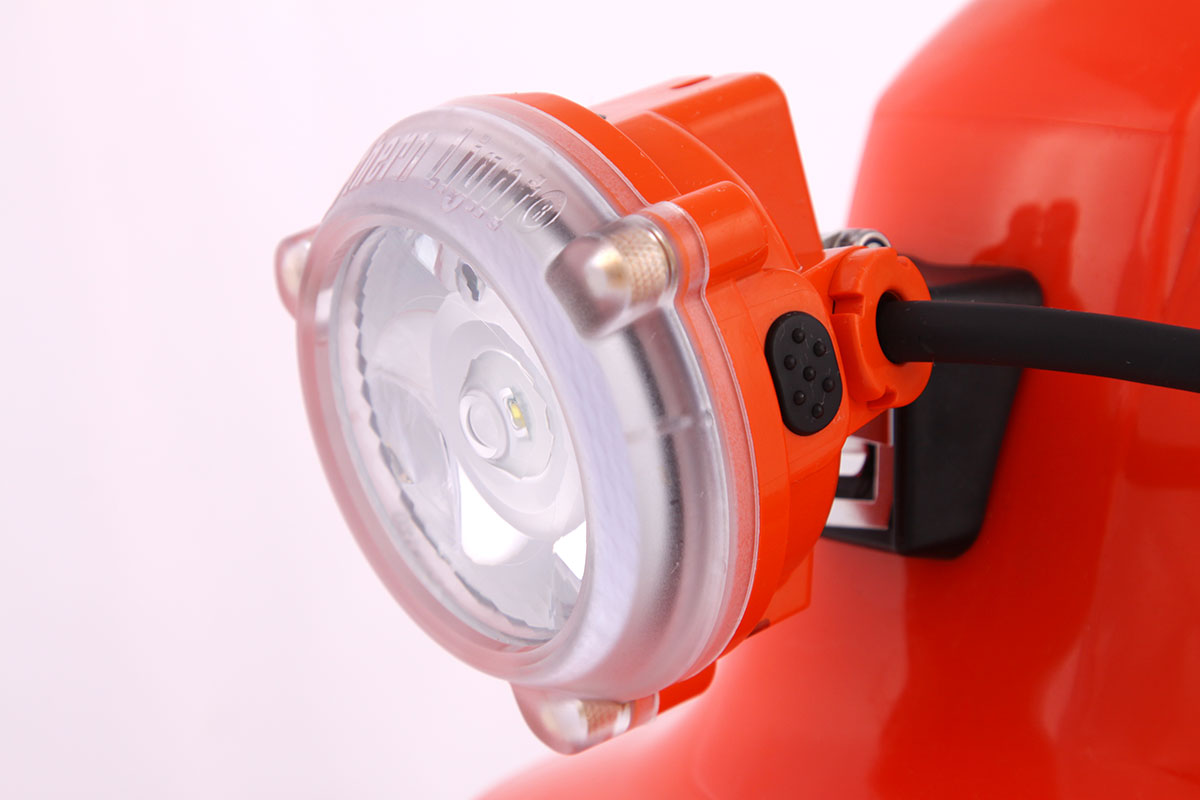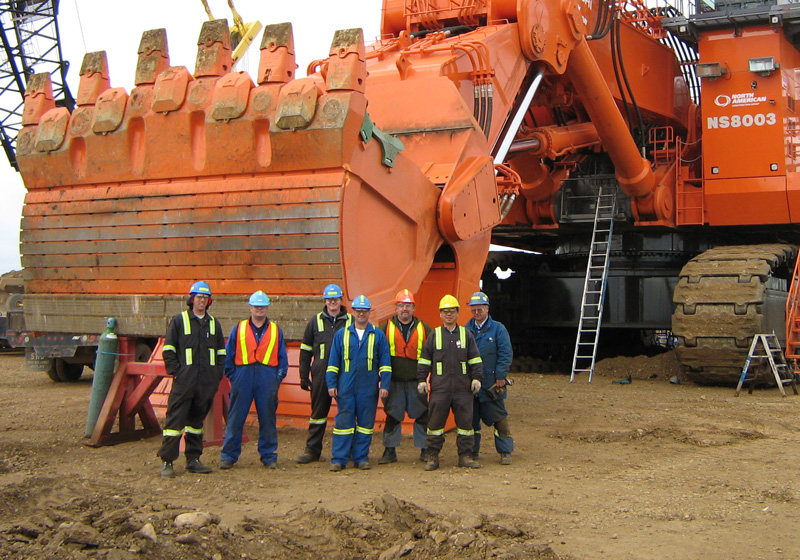 2. Limiting Dust
Dust is a concern for almost all mining operations. It creates thick, fog-like layers in the air and coats machinery and equipment.
While respiratory protection is important to worker safety, the first course of action should be to monitor and limit the presence of dust.
Air sampling pumps
As part of improving your mine safety, you need to know how much dust is in the air. Air sampling pumps are a trusted method of sampling dust, fumes and mists to determine what particulates are present.
The GilAir Plus by Sensidyne is a newer pump on the market that has Bluetooth connection so you can monitor the pump with your smartphone, which makes it great for reporting.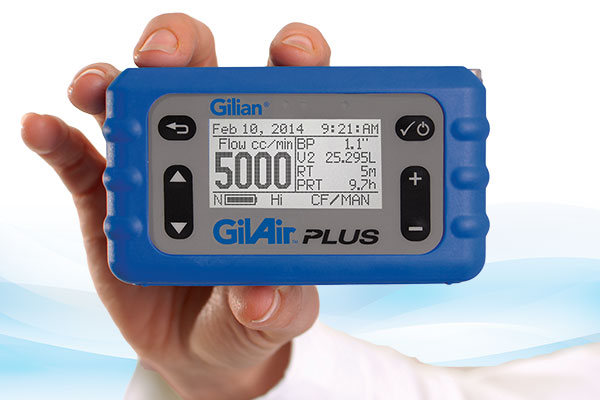 Managing dust
Once you've identified how much dust is in the air, it's time to mitigate the threat.
The best option to mitigate the risk of dusty atmospheres in mining is Magnum® dust reduction.
Haul Road Dust Management: Watering trucks use valves with intelligent ground speed control or manual operation to spread water across drivable areas. With ground speed control, watering trucks ranging from 13,000 – 165,000 litres can be used to reduce the amount of water being sprayed while ensuring enough water is being applied to settle dust.
Stockpile Dust Management: Cannons or misting systems can deploy the right amount of water on stockpiles or specific dust-creating work areas. This direct and targeted approach of spraying alleviates the risk of dust right from its source, like an area where blasting is performed.
Vehicle Automated Wash Bays: Keeping vehicles clear of dust, mud, sludge, snow and ice helps to extend service life and reduces maintenance times. The cleaning process can be hazardous, time-consuming and expensive. Magnum's remote-controlled cannons allow operators to control multiple cannons from a single, safe location with a customized switch box. We work with you to design and commission a complete wash bay solution tailored to your specific needs. Our goal is to keep your team safe while minimizing vehicle downtime.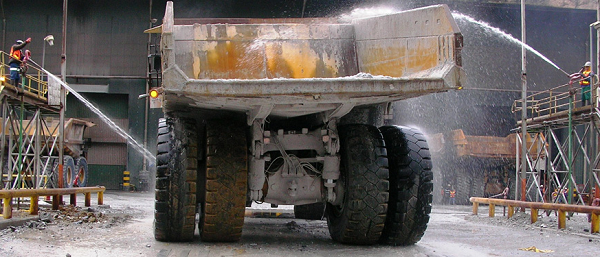 3. Gas Detection
Regardless of the type of mine you're operating, you'll require gas detection.
Gas detection needs to be specific to the hazards that exist which means you may need several different types to protect workers.
Fixed and portable gas detection
Mines across Canada use a combination of fixed and portable gas detection, specifically O2, CO, NO2 and LEL.
A multi-gas monitor like the Ventis MX4 or Pro5 from Industrial Scientific
Area monitors like the Radius BZ1 are helpful in larger areas and can connect to personal monitors to alert personnel within the area and on the larger job site to an evacuation notice or distressed worker alert.
Instrument builder tool
You can even customize the Ventis MX4, Pro5 or BZ1 to suit your specific needs using our instrument builder tool: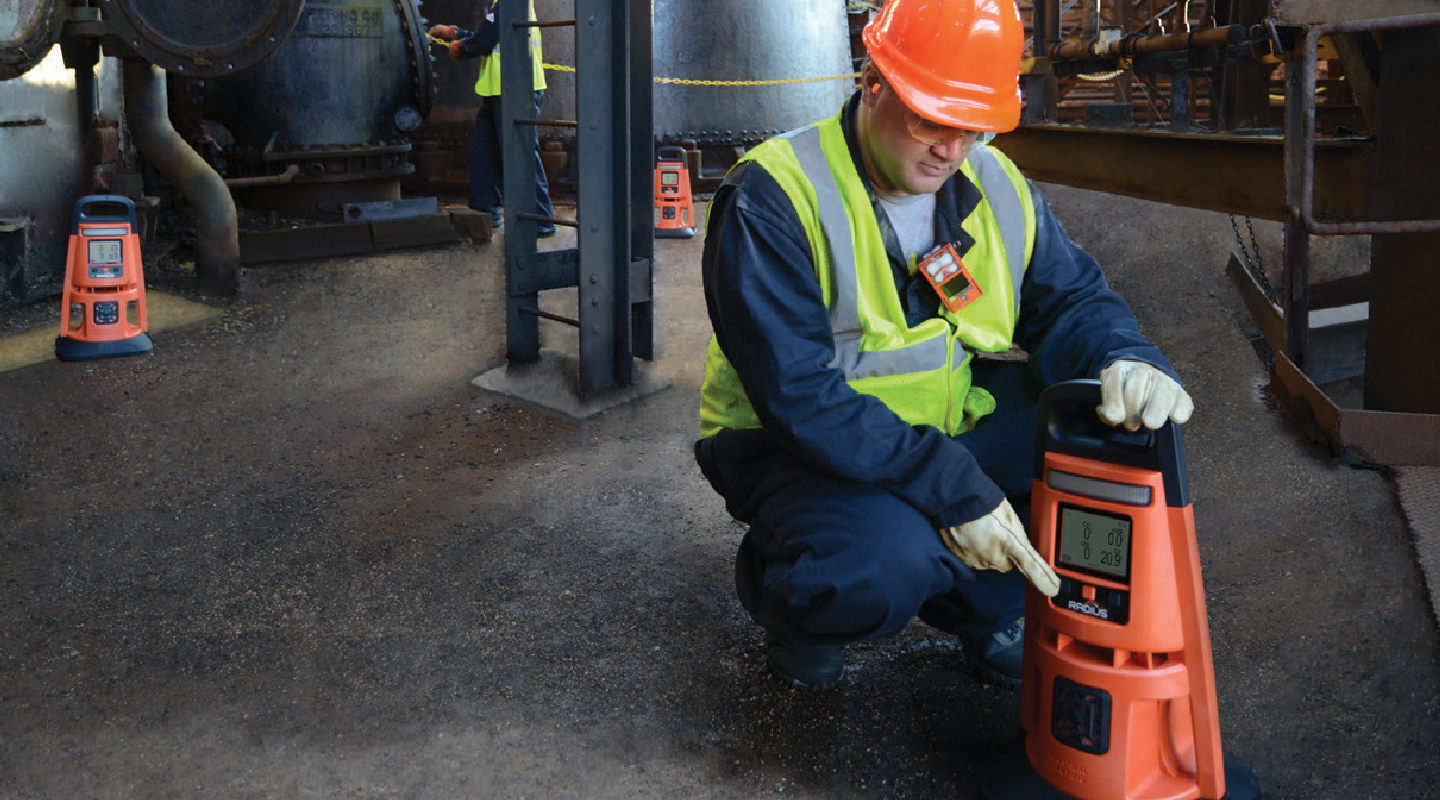 Along with their reliable gas detection capabilities, you can connect the MX4, Pro5 and Radius BZ1 to the iNet® Control software.
The iNet® Control is a gas detection management software that helps you manage hazards, people, and equipment from anywhere with one simple dashboard. You can also view detailed reports to track and mitigate the hazards.
Gastec sampling pump
The Gastec gas sampling pump and its vast line of gas detector tubes make it a necessity for mine safety. Gastec has solutions for measuring toxic gases and vapours in the air from machinery and the environment.
Gastec can help you address the following problems:
Airflow/air monitoring: Determining the direction of airflow.
Machinery/mobile equipment maintenance: Measuring gas levels emitted from vehicle exhaust during maintenance.
Blast gas measurement: Identifying and measuring hazardous gases from explosives.
Industrial hygiene: Measuring various gases and vapours that workers are exposed to.
Refuge station monitoring: In the case of emergency use of refuge stations there must be an acceptable level of oxygen.
This post is just a preview. Get the whole guide now!
4. Ventilation and Environmental Monitoring
Along with measuring hazardous gases and dust, safety managers in mines need to have the proper equipment and training to track ventilation and environmental considerations.
This includes using anemometers and air velocity meters to track airflow, temperature and humidity, as well as heat stress monitors, noise dosimeters and vibration monitors.
Predicting heat stress
There's a high risk of heat stress for work involving:
high air temperatures
radiant heat sources
high humidity
direct physical contact with hot objects, or
strenuous physical activities.
Heat stress monitors make advanced calculations to predict heat stress for individuals and in larger areas which can stop problems before they happen.
Measuring noise levels
Noise dosimeters are specialized sound level meters designed to be worn during work to determine the personal level of noise exposure over a period of time.
By identifying noise levels, safety managers can reduce the chance of a worker experiencing noise-induced hearing loss (NIHL), which is a leading workplace disease around the world.
Safety managers also need to consider their schedules for machine maintenance as this is essential to noise reduction.
Your company policy should include proper training and smart hearing protection which uses Bluetooth or radio frequencies to enable workers to communicate without removing their hearing protection.
Monitoring equipment vibration
Vibration can prematurely wear components, shorten the life of the equipment, create noise and result in safety issues.
Measuring vibration enables teams to identify imbalance, looseness or misalignments in equipment before it fails.
This saves the mine money by reducing unscheduled maintenance downtime.
5. Respiratory Protection
Some of the hazards that exist in mining include gases expelled during blasting, methane escaping from coal beds, vehicle exhaust and drilling into stagnant water.
With such a variety of mining sectors in Canada, many of these factors can contribute to air quality issues.
Emergency escape breathing device
Underground miners rely on emergency escape breathing devices (EEBD) for breathable air as they escape hazardous atmospheres created by mine fires.
The design of the device allows the miner to put it on and have it working in seconds.
---
Ocenco® M-20 SCSR
The M-20 is a belt-wearable Self-Contained Self Rescuer (SCSR) that is field-proven for use in mines, tunnels, and confined spaces.
The simple and easy donning allows the user to obtain respiratory protection in less than ten seconds.
Weighing only 1.5 kg, the M-20 is a lightweight option that allows workers to move quickly.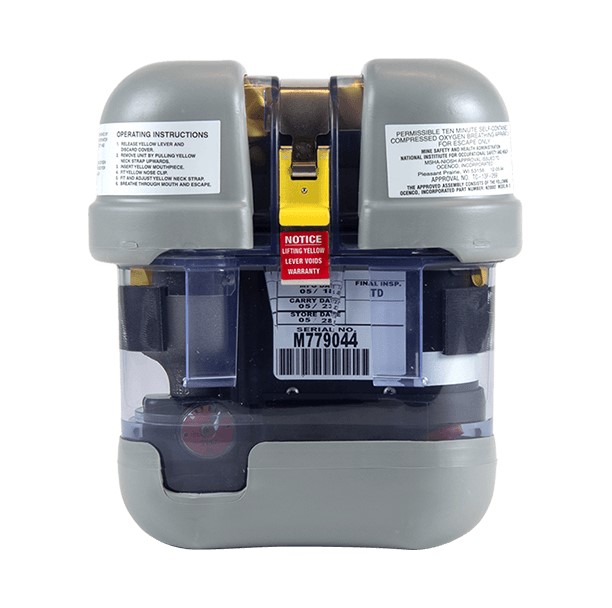 ---
Ocenco® EBA 6.5 SCSR
The EBA 6.5 is a self-contained, closed-circuit breathing apparatus using compressed oxygen as a source rather than generating oxygen from chemicals.
The rugged clear case allows the miner to visually assess the condition of the device quickly and accurately.
The oxygen delivery system allows the user to inhale immediately from the device when donned and provides up to 100 litres of oxygen flow during high work rates.
Manual adjustment of the oxygen valve will provide a user at rest up to 8 hours of respiratory protection.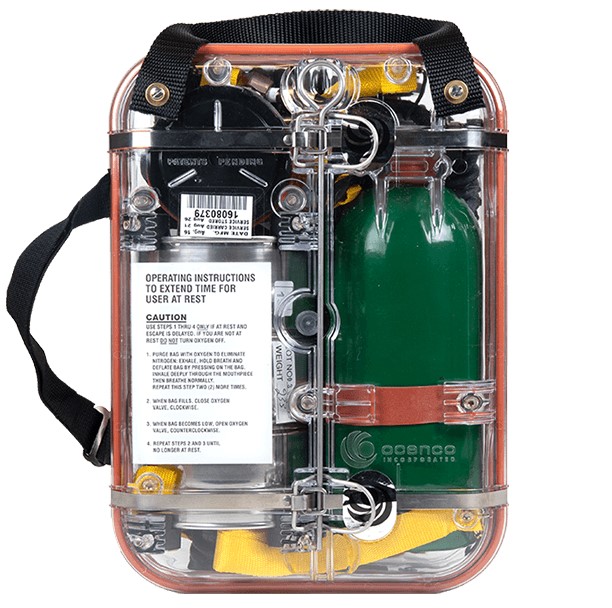 ---
Air-purifying respirators
Air-purifying respirators (APR) are very common in hard rock mines for silica protection and other particulates, organic vapours and gases like ammonia and sulphur dioxide. APRs are hazard-specific and use cartridges to protect against specific contaminants.
This chart explains which cartridge is necessary for the specific contaminants.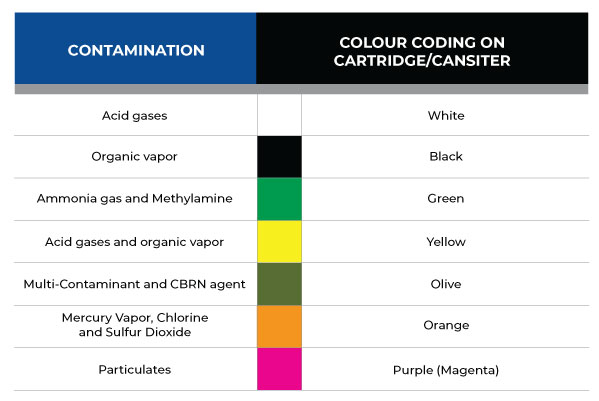 6. Chemical Spills and Injuries
Different types of aggressive chemicals are used to separate valuable minerals from the surrounding ore.
There can be serious consequences if a person's skin or eye tissue is exposed to these chemicals.
Prevor Toxicology
specializes in chemical risk management products, which help organizations around the world to improve methods for managing chemical workplace spills and solutions designed to treat workplace chemical injuries.
Chemical burns
Diphoterine® solution is a decontamination solution specifically designed to prevent chemical burn injuries and subsequent lost-time days.
Diphoterine® solution will:
Provide effective mechanical removal from skin or eye tissue (rinsing action).
Work effectively on opposing chemical actions (amphoteric).
Bind aggressive chemical ions to restore tissue physiological pH (chelating action).
Prevent and reverse diffusion of the chemical into tissue cells (hypertonic action).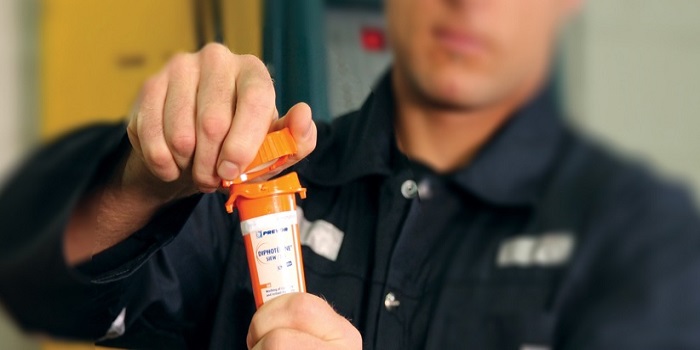 Chemical spills
Trivorex® absorbent is the best option for managing chemical spills on surfaces and contains no silicates.
It has a unique ability to:
Declassify chemical hazards into non-hazards – helping to reduce environmental disposal costs.
Built-in pH indicator changes colour to help identify acid or base.
Suppress chemical vapours, making for a safer clean-up.
Leave surfaces dry, eliminating the need for absorbent pads.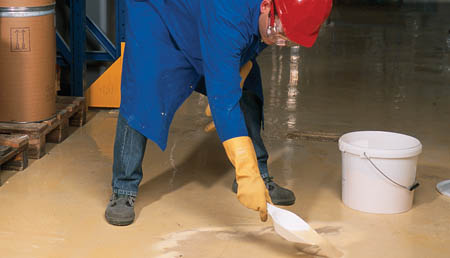 Non-corrosive spills
Polycaptor® is a versatile absorbent for non-corrosive spills and leaks. It is the ideal solution for:
solvents
oils
paints, and
flocculants.
Chemical spills on equipment
LeVert is designed to decontaminate vertical surfaces such as:
equipment
hydraulic hoses
hard-to-access areas, and
chemical suits and PPE.
LeVert will declassify chemical hazards, which helps to make clean-up safer and easier. It can also be used in daily wash-down routines to decontaminate chemical suits or workstations.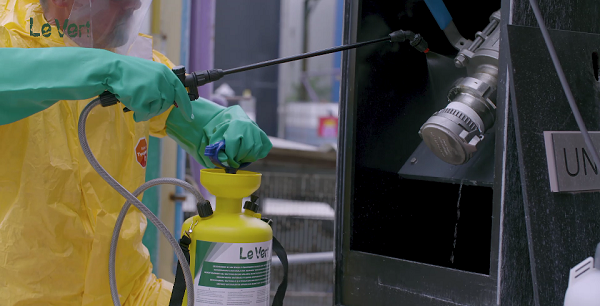 7. Equiptec Height Adjustable Work Platforms
Back in 2009, Equiptec, a New Zealand manufacturing company answered the plea of a mining company.
Every machine the company operated needed a different ladder, platform or stair set for maintenance and servicing.
The company needed a solution that allowed them to safely service their machines while reducing their equipment inventory.
The design team tackled the challenge by creating the first vertical rise stair.
The mining company was able to service its entire fleet of machinery with just two Equiptec models.
Today, Equiptec is used in mining operations in Canada, Australia and around the world.
Equiptec allows miners to work at heights safely – even in places that are hard to access.
The Giraffe G20 Series
Key Features:
Cantilever Design: Allows you to reach over obstacles with a generous 1.6m platform.
Height Adjustable: Hydraulic safety valve and descent speed control valve.
3 Exit Gates: Gives access to work surface off the end or either side.
Minimal Floor Footprint: Remains the same for all platform heights.
Easy to Climb: No vertical climbing required thanks to constant grade stair at any platform height.
Anti-Sway Platform Locks: Physical lock at every step height.
Easy to Load and Transport: Designed with forklift pockets in the chassis.
Attached Handrails: Improves safety at all heights.
Specifications:
Deck Heights: 1.58m to 2.93m
Overall Width: 1456mm
Overall Length: 4495mm
Platform Width: 780mm
Platform Length: 1786mm
8. Fire Protection and Suppression Systems
Fire poses one of the greatest safety threats to mines because of the many combustible materials like diesel fuel, grease, flammable liquids and gases.
Combine this with ignition sources like heat, electrical or mechanical energy and it's a recipe for disaster.
That's why it is critical to install fire suppression systems on equipment that has the potential to catch fire.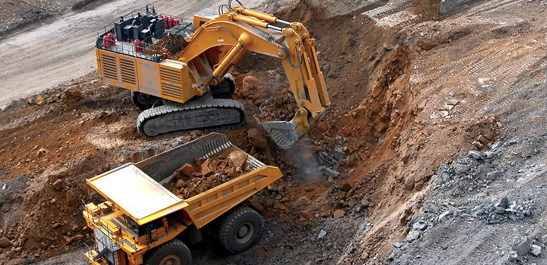 What is a fire suppression system?
A fire suppression system detects and suppresses fire without the need for human intervention. You can install a fire suppression system on fixed equipment like a power transformer or on mobile equipment like a haul truck.
Not only does a fire suppression system better protect the operator but it also decreases damage to equipment and critical infrastructure and maintenance downtime in the event of a fire.
Diesel fuel, grease, combustible materials, and flammable liquids/gases combined with ignition sources like heat, electrical or mechanical energy all increase the risk of fires in mines.
CAD drawings of your system:
Most manufacturers will state in their manuals that you need to document the entire fire suppression system installation with drawings, photographs, and/or written descriptions.
A CAD drawing is a 2D or 3D diagram that outlines system component locations and the direction and placement of the fire suppression nozzles.
There are many benefits of having CAD drawing of your system:
Record of Installation: Ensures the system is up to code, meets manufacturer requirements and the needs of your insurance company.
Record of Original Design: This is useful in instances where a design needs to be changed due to other maintenance performed on the equipment.
Maintains Consistency: Serves as a reference for new installations to maintain consistency and reduce risk of rework.
Having a CAD drawing can also save you money down the road because you can use it as a training tool for new mining operators or as a maintenance check sheet. It also gives your mechanics a point-of-reference when stripping the system down or swapping components.
Finally, the CAD drawing allows for repeatability. It keeps the fleet consistent so all the components and nozzles are in the same location from vehicle to vehicle. By keeping the fleet consistent, maintenance is easier and you reduce training costs.
Levitt-Safety has an in-house team who can design CAD drawings to suit your needs on new or existing systems. Learn more about CAD drawings for suppression systems.
Inspecting your vehicle fire suppression system (VFSS):
Maintaining a vehicle fire suppression system requires daily inspection by a vehicle operator and regular inspection by a factory-certified technician.
This highlights the regular inspection and maintenance that should occur to keep your system running reliably. We can service your equipment and train your team to complete inspections.
Daily inspections (by your team):
The vehicle operator should check the system daily to verify there is no visible damage to any system components, no red lights are illuminated and no audible alarms are sounding.
The operator must also ensure fire extinguishers are in the proper locations.
Monthly inspections (by your team)
The vehicle operator should visually inspect the system each month or 250 operating hours, whichever comes first.
This is a more thorough inspection for visible damage to the system components.
System maintenance (by Levitt-Safety)
A trained and certified technician must carry out full system maintenance procedures every six months or as recommended by the manufacturer, whichever comes first.
Levitt-Safety technicians can complete all necessary servicing including battery replacements, six-year internal inspection and hydro-testing system components. We equip our technicians with detailed checklists that ensure all system components conform to manufacturer and installation criteria.
During the inspection process, we make note of equipment deficiencies and any repairs we have made. You can use this report as a reference and to produce critical KPIs with large fleet partners.
How Levitt-Safety Supports Mining Companies to Mitigate Risk:
Canada is home to a thriving mining industry that continues to grow year after year.
Levitt-Safety is ready to support that growth.
We are uniquely positioned to service almost everything we sell from our local branches. We minimize turnaround time and equipment downtime by having service branches strategically located near mines across Canada.
Training is a top priority for us; every member of our service and installation team – from technician to manager – is required to have manufacturer training.
After this training is complete, an in-house quality assurance and control team (QA/QC) oversees the career and knowledge development of our technicians through regular training, mentoring, and auditing. We do this because your safety and the safety of your team matters. It's not enough to meet the minimum standards, we strive to offer outstanding inspection and installation services.
Read the Ultimate Guide to Mining Safety in Canada.
Have a question?
Levitt-Safety is Canada's leader in mining safety. Our team of safety specialists is here to support you with equipment, services and training to mitigate risks in your mining operation. Fill out the form below to learn more about any of our offerings.