Emergency showers and eyewash stations: Your top questions answered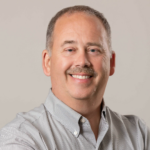 Michael Douglas
National Manager, Market Segments
February 8, 2019
---
Is an emergency eyewash station required if wood dust is the only exposure?
Yes. An eyewash station needs to be present in any situation where the particulates in the air call for PPE. If the worker doesn't wash particulates for their eyes, it can irritate the eye and lead to critical damage.
Is there a disinfecting routine needed for eyewash stations?
Using a standard cleaning agent on your emergency eyewash station is okay, but remember to flush the system thoroughly. Running water after cleaning ensures no lingering substances could cause injury to a user's eyes or face.
Dust covers are a simple and effective solution to protect the units' heads from dirt, dust and bacteria between cleanings.
Weekly activations (as part of ANSI Z358.1 standard compliance) will also clear the supply line of any sediment buildup and minimize any microbial contamination due to stagnant water.
Can personal eyewash bottles (squeeze bottles) be used as an eyewash?
Having squeeze bottles handy is always a great idea but they are not an alternative to performing a full, 15-minute flush.
If the SDS for a chemical hazard requires an eye flush in case of contact, a primary eyewash station must be located within 10 seconds of the hazard.
Can eyewash bottles be refilled with distilled water?
No. The seal of an eyewash bottle keeps bacteria out. There is a severe risk for cross-contamination by refilling the bottle — even if you use distilled water.
Cross-contamination can lead to infection for the user.
I work in a remote area in Canada with no water supply. What are my options?
Portable units are a great solution for those who work in the field or do not have access to a water supply line.
Another option that provides superior chemical decontamination is Diphoterine® solution which is completely portable and adaptive to remote areas.
How do I perform tests on portable equipment?
Similar to plumbed equipment, employers must test portable equipment every week. However, to limit water wastage, a visual inspection will suffice. Open the station and verify it has a full 15-minutes' worth of water available — there should be a demarcation line to indicate the level.
Do you have to activate both the shower AND eye/face wash during the weekly test?
Yes, both must be activated. As a general statement, the employer must have all equipment inspected weekly to ensure the flushing fluid supply and the equipment are in working order.
Download the emergency shower and eyewash station checklist for more info.
Are sink-mounted units compliant?
Yes, this is a common practice. The Haws eyePOD is the only faucet-mounted eyewash available on the market that is third-party certified by CSA to meet the ANSI Z358.1 standard. ANSI Z358.1 states that the unit must "go from 'off' to 'on' in one second or less." The eyePOD's thermostatic shutoff valve also prevents scalding.
While it's considered a "supplemental" piece of equipment, the employer should treat it like any other plumbed emergency shower solution and test it weekly and annually.
Do all the units have to be tempered? I have old units that were installed for years and the new temperature regulations didn't apply back then.
There is no grandfather clause to the ANSI Z385.1 standard. Any water coming out of emergency washing units must be tepid (16°C – 38°C or 60°F – 100°F) to meet the 2014 revision.
Haws offers various upgrade kits that help bring older units up to code without replacing existing equipment completely. Ask your local Levitt-Safety rep for more information.
Is a floor drain required?
There is nothing in the ANSI standard requiring drainage; this question would be answered by your local plumbing codes.
We source our water from a dependable direct water supply, not a tank. Why should we flush water for 15 minutes when conducting our annual inspections?
It's vital to flush your emergency washing systems for 15 minutes to help remove build-up in the pipes. Even if your water comes from a local source, bacteria can build up over time if the water source goes undisturbed.
I work in a cold, Canadian climate. What can I use to control the temperature of the water?
It used to be hard to control water temperature for emergency washing equipment. Fortunately, technology has come a long way.
Look to instantaneous heaters and thermostatic mixing valves to pump water at a stable and tepid temperature.
Can I perform the annual testing or does it need to be done by an external contractor?
You can. However, a lot goes into performing a thorough, annual test. It can be a time-consuming process.
Many employers find having a certified third party perform the annual inspections removes a lot of the hassle and ensures you are compliant with provincial standards.
You can book your annual inspection here: Book Annual Inspection.
---
We're Canada's only certified service partner for Haws emergency stations
We recently sent our technicians to the Haws training facility in Sparks, Nevada to become competent inspectors through their InspectAll course.
We're now Canada's only Haws Certified Service Partner with technicians certified to the ANSI-Z385.1 Standard for emergency shower and eyewash stations.
We can now provide training certificates and, more importantly, the assurance that your emergency equipment is ANSI compliant and functioning properly.
What the course taught our technicians:
the requirements for weekly and annual inspections based on the ANSI Z358.1 standard
hands-on training for emergency stations for Haws and other manufacturers, and
inspection software for use when conducting inspections and generating reports.
In total, eight of our technicians made the journey to the Haws facility and brought back a wealth of knowledge for our service teams in:
Port Coquitlam, B.C.
Calgary, Alta.
Edmonton, Alta.
Fort McMurray, Alta.
Saskatoon, Sask., and
Oakville, Ont.
Congratulations to Duane Hayes, Adam Wilson, Joseph Swallow, Justin Stringer, Earl Bryson, Ian Loughridge, Mike Sarich and Mike Ellis for completing this training!
---