'Ditch the Air Horn' webinar recap: The WES3 evacuation system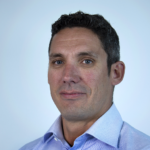 Derek McEwen
Market Segment Manager, Fire Systems and Mining Technology
April 2, 2020
In the event of an evacuation, like a fire, construction sites and other large workplaces will blast an air horn to alert workers. Yet, air horns are also used for jobs like directing cranes, which can diminish the air horn's effectiveness. We recently hosted a webinar with John Tyrer from Ramtech Electronics to discuss an alternative to air horns -- the WES3 wireless evacuation system.
It's time to ditch the air horn.
We've written about WES3's effectiveness in preventing construction fires. In this webinar, we expand on that idea and look at the unique properties of WES3 in the current times.
In this webinar you'll learn:
why fire risks are higher on construction sites
consequences of fire on construction sites
the current solutions available in Canada
how the WES3 system works (with live product demo), and
the REACT phone app that enables you to monitor a site from anywhere in the world.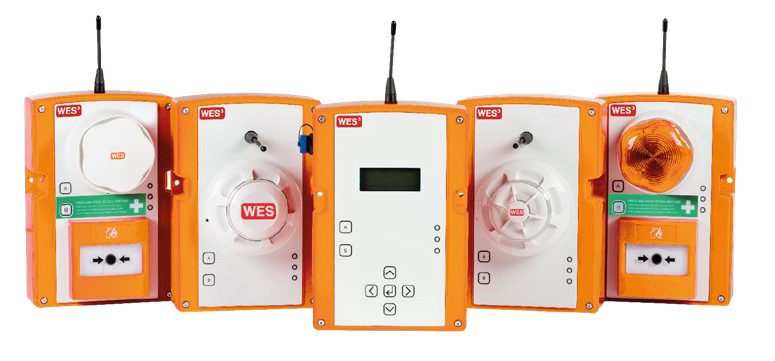 Many construction projects, mines and manufacturing operations are slowing down due to the fallout from COVID-19. Companies need to have a plan for protecting unoccupied projects from trespassing and arson, and protecting skeleton crews in the event of a medical issue or fire.
WES3 is completely wireless system with no power supply required or interconnecting cables and it will communicate through a secure mesh network to form a site-wide alarm.
Ready to watch the webinar?
There was a lot of information to cover during the webinar so we didn't have a lot of time to answer questions. After the webinar, several people reached out to let us know they were interested in hearing more of the questions, so we decided to post the Q&A section here.
Common questions about wireless evacuation systems like WES3:
What are my purchase option for WES3? Can I rent or do I have to buy?
We're flexible for what works for the customer. Some customers prefer to purchase if they have on-going construction projects and want to move it from site to site. Other customers choose to rent the units if they are only doing something temporary like a festival or a temporary shutdown.
Is this system for business only or can it be used in a public setting?
The system isn't designed for use in permanent outdoor areas, however in places like parks, concerts, festivals or events like Christmas markets, it is an excellent option to be used for evacuation or medical emergencies.
What options are available for workers who are deaf or hard of hearing for fire, and other emergency procedures such as lockdowns?
When the WES3 alert sounds, it uses auditory and visual alerts to let people know that they must evacuate the building.
For lockdown situations, the REACT app would be very useful because it allows for different notifications to be sent through the system.
Can one base handle multiple buildings on one property?
You can set it up that way. It is dependent on the distance between the buildings. You can bridge the distance using the WES3 Link units which would allow you to use one base unit. However, we cannot zone the second building. That means if one building is activated, then all buildings will evacuate.
In situations like a university campus where there are multiple buildings, we recommend using multiple base stations to create zones. The units are designed to not interfere with each other because of the wireless encryption.
Are signals affected by radio frequencies?
Example: If we are doing blasting operations near the area – are electronic detonators safe to use with this wireless system?
No, the signals are not affected by radio frequencies because the system has been tested to not show interference and operated on its own registered channel with CFCC certification. The system is built to look for a certain amount of specific signals in a very short period of time to safeguard against interference.
With regards to blasting, we would need to check the specific radio used in this instance, but generally, we have an encrypted network which will not interfere with other devices. But as this is a critical application we could do some more in-depth studies.
Have there been instances of the unit signals being disrupted?
Part of the EN54 testing that is required for testing in Europe (where WES3 is manufactured) is the integrity of the wireless network. WES3 has had to prove that their signal won't interfere with other radio frequencies and vice-versa.
We have found some instances where signals are reduced due to a high "noise floor" if an area has high electrical disturbances or large electrical sub-station from a solar farm.
In general, it is not an issue with day-to-day applications.
In a mixed industrial/commercial building what is the minimum occupancy requirement for the installation of a fire alarm system complete with pull stations and an annunciation panel?
It's specific to the province that you're in and the fire codes per province.
How does an employee make contact if they are in an emergency situation as a victim or a first responder?
If they are on-site they can use the medical button on the call-point to get a response. If they are off-site they can use the REACT app which will give their GPS location.
Will the system pick up high chemical releases?
At this point, we are focusing our efforts on heat and smoke but see value in including a CO detector so that will be a part of the offering in the near future.
Have you considered using a FOB-like activation for the alarm?
You can trigger the alarm manually with the call-point and will evacuate the site. We are looking into wearable technologies like RFID tags for the future, but the system as it stands is a stand alone system.