How to spot a fake: 6 ways to tell if your harness is CSA approved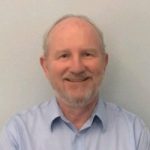 Gary Rae
Market Segment Manager - Confined Space
January 21, 2022
There is an ongoing issue with companies manufacturing and selling low-end harnesses and lanyards and passing them off as CSA certified. Today you'll learn how to verify your fall protection equipment is CSA approved.
What is CSA certification?
CSA certification is an ongoing process. Manufacturers have to do continuous batch testing and are subject to ongoing audits by CSA to make sure they are manufacturing a product in the same way, with the same materials every time. The certification ensures quality control and consistency and should provide consumers with peace of mind that the product will function as intended in the event of a fall.
It is expensive to achieve and maintain CSA certification and many non-reputable companies look for shortcuts to save money. If the equipment is really cheap and you have never heard of the brand, chances are it may be being passed off as CSA certified.
How to spot a fake:
You can look for six things to identify non-certified fall protection products.
Writing and branding are in English only. It should be in English and French.
No serial number
No lot number
Missing instructions or pictograms -- these are a must for CSA approval
Does not have the official CSA logo.
D-Rings or other metal hardware doesn't have stamping to show CSA standard or approval.
Examples of authentic CSA markings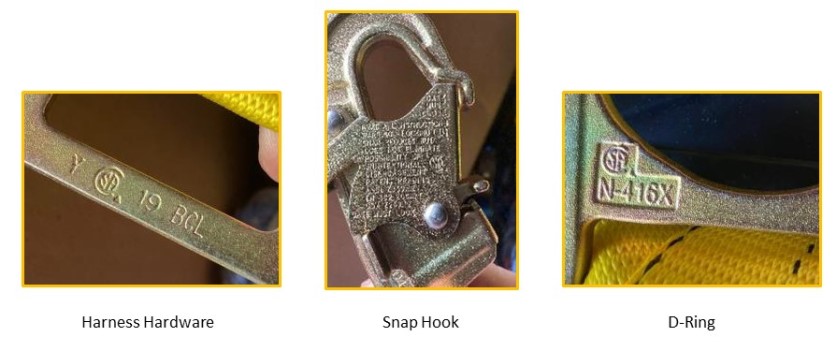 Beyond the points above, watch for keywords on labels. They may include "Meet or Exceed CSA Standard," "Certified CSA Standard" or "Approved CSA."
Under each provincial working from heights worker safety laws and the federal government safety laws, they refer to the CSA standards. Under the various laws, you will find words like must be CSA certified, you will not find any words that state "shall meet or exceed CSA."
You can also check the CSA Group Product Listing website to search by manufacturer or model number. The database is updated daily so if the manufacturer or model is not listed, chances are it was never CSA certified.
A note about third-party certifications: CSA does allow for third-party certified testing facilities to do the testing, but it is often more expensive. If something is tested by UL (Underwriter's Laboratory), for example, it would have a UL certification and reference the CSA standard. The user guide and literature should reference which standard the testing lab used to test the product.
Look to trusted manufacturers:
Falling from heights is one of the leading causes of workplace injuries and fatalities in Canada.
With that stat in mind, buying high-quality fall protection equipment is critical to your safety.
If the price of fall protection equipment seems too good to be true, it's because it is.
Look to trusted manufacturers like 3M, MSA, PIP, Honeywell or Petzl, and choose companies with the expertise to service your fall protection equipment.
Our manufacturer-trained and certified technicians will ensure equipment is inspected in compliance with CSA Standard Z259. Learn more about the services we offer.
Improve your fall protection knowledge:
Last year we partnered with Jennifer Abraham, the training manager for Honeywell Canada, to produce a nine-part webinar series on fall protection.
We cover everything Jennifer features in her Qualified Person training course. The series is completely free and will teach you more about topics including:
Competency and Due Diligence
Fall Protection Basics
Hazard Assessment and Planning
ABCs of Fall Protection – Anchors & Body Wear
ABCs of Fall Protection – Connecting Components
Dynamics of Falling Clearance
Fall Protection Systems
Rescue, Planning and Inspection, Maintenance and Care
Ask the Experts Q&A Webinar