Are You Ready for Flashlight Season?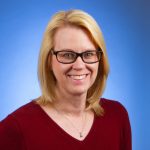 Leslie Molin
Market Segment Manager - Personal Safety
October 10, 2023
It's that time of year again when, at the end of the day, you ask yourself, "Where did the day go?" You're not being rhetorical; reflecting on another busy day, you're really wondering, "Where did the DAYLIGHT go?"
In October, Canada loses between three and six minutes of daylight a day, every day! Soon, we all will be leaving for, and coming home from, work in the dark. Then, to add insult to injury, on November 5th, daylight savings time ends, and it gets dark even earlier. The most critical tool for workers navigating the dark days of winter is a good flashlight. There are unique solutions on the market to help brighten those dark days a little and keep workers safe and productive, and we'll outline a few suggestions below.
Light Your Path with Streamlight 3AA Dualie: 
The Streamlight 3AA Dualie has the traditional forward-facing flashlight beam we are all accustomed to and has a downward-facing flood beam that illuminates your path. This helps to identify any potential slip, trip, and fall hazards at your feet. This light is terrific for walking in rail yards, right-of-way's, mining sites, or any outdoor path.
Hands-Free Illumination with Streamlight Enduro Pro HAZ-LO Headlamp:
Many workers need to be hands-free, and for them, a headlamp is the perfect tool for working on equipment, reading indicators while taking notes, or simply walking with your hands full. The Streamlight Enduro Pro HAZ-LO headlamp has these simple tasks covered and includes attachments for integrating the light onto a hard hat easily and securely.
Versatile Cordless Lighting with Streamlight BearTrap:
If a headlamp isn't for you, a versatile cordless work light like the Streamlight BearTrap is the perfect tool for illuminating a task, hands-free. The BearTrap's selectable spot and flood beams, spring-loaded clamp, strong integrated magnets, and positional kickstand / hang-hook make it an extremely versatile tool for illuminating a wide area or a close-up task.
Whatever your professional lighting needs, from general-purpose to uniquely specialized, Streamlight and Levitt-Safety have high-performance and durability solutions for you. Illuminate your path with confidence, enhance safety, and boost productivity during the dark season ahead. Prepare for the flashlight season, and let the light guide your way to a brighter and safer winter.

Learn more about Flashlights by reading our blog on: