How to choose the best flashlight for your needs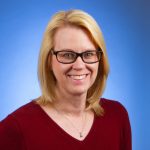 Leslie Molin
Market Segment Manager - Personal Safety
October 26, 2021
Are you looking for info on picking the best flashlight?
Then you've come to the right post!
You'll learn about:
what makes a flashlight bright
the best battery option, and
the highest performing light types.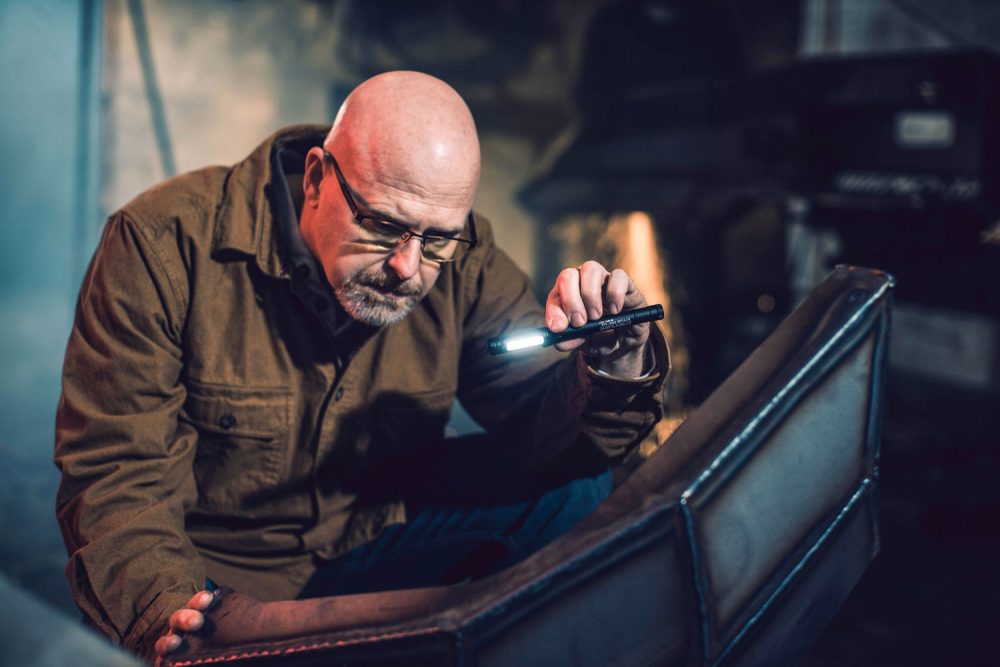 Lumens and candela:
Lumens and candela are technical measurements that help define the performance characteristics of a lighting tool.
These features can help you find the best flashlight with a bit of knowledge.
Lumen: A measurement of the entire output of the light emitted. Focus is not considered.
Candela (or peak beam intensity): A measure of the brightest spot in a focused beam.
More about lumens
A lumen is a measurement of raw light output.
For example, imagine a lamp with no shade on it.
The lamp makes a lot of lumens, but without something like the shade to direct the light, it goes everywhere.
Lumens without direction, shape or shade can be hurt people's eyes.
Better candela = more distance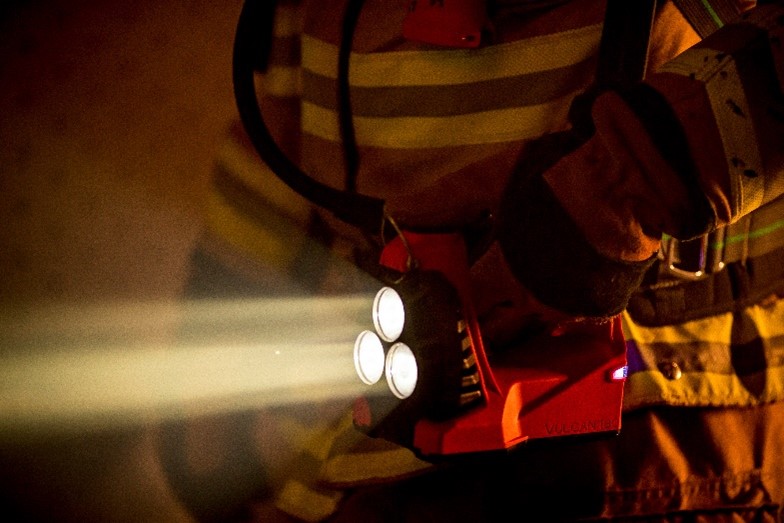 Candela (sometimes called candlepower) is a measure of beam concentration. Candela directly impacts how far away you can see with a beam of light. A reflector, lens or shade built into the flashlight creates candela.
For example, the headlights on a car. The reflectors in the headlights direct the light to illuminate objects on the road.
Choosing the right flashlight for your tasks:
When choosing the right flashlight for your job, make sure the beam distance rating — usually measured in meters — is adequate for the job.
For example, if you're inspecting a utility distribution line, you'll want a light with a long-distance rating of 1,000 metres.
Close-up tasks like inspections or repairs, a light with many lumens is important but too much can be blinding. Instead, choose a light with a distributed beam that doesn't have much distance capability.
Streamlight work lights often don't have a distance or candela rating because they have a soft beam to eliminate shadows and reduce eye fatigue. Their flashlights for close-up tasks will also have softer colour LEDs for better colour differentiation and to further reduce eye fatigue.
Low to medium lumens with low or no candela/distance capability
Performance Characteristics
Examples of Available Products
Even, soft 'flood' beam
Low or no candela/distance rating
Good close-up illumination
Reduced eye fatigue
Detailed maintenance and repair operations
Up close quality inspections
Vehicle maintenance
---
Medium to high lumens with medium candela/distance capability
Performance Characteristics
Examples of Available Products
Good illumination
Good distance capability
Delivers balanced performance
Provides a good level of candela
Confined space
Mining
Fire and EMS
Construction
---
Medium to high lumens with high candela/distance capability
Performance Characteristics
Examples of Available Products
High candela beam
Delivers long range lighting
Sheds a bright peripheral beam
More light on your target at a distance
Search and rescue missions
Marine transportation
Structural firefighting
---
Battery type:
Streamlight flashlights come in rechargeable and disposable battery options.
Disposable batteries: Disposable alkaline or lithium batteries have excellent storage life (7 and 10 years respectively). While they have a lower initial purchase price and are easy to keep spares on hand, they have a much higher operating cost than rechargeable lights.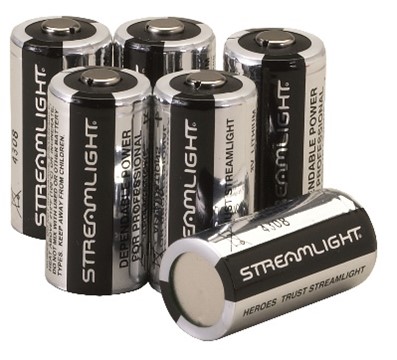 Rechargeable: Rechargeable batteries using nickel-metal hydride (NiMH) or lithium-ion batteries have low operating expenses and are great for frequent use. Their initial purchase price can be higher but save money over the total life of ownership.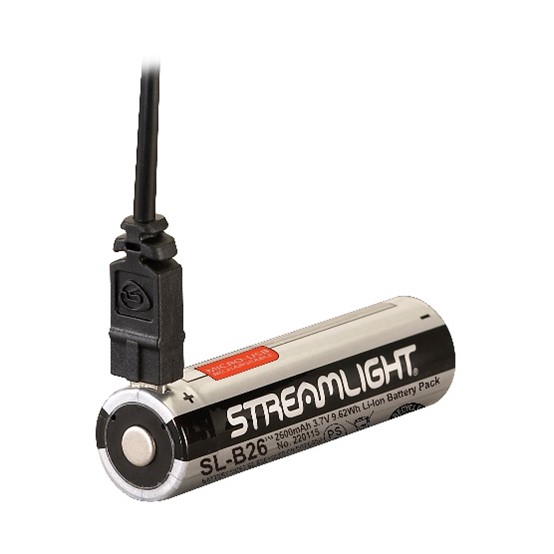 ---
Light type:
Most flashlights are equipped with LED lights today. LEDs are cost-efficient, long-lasting and produce an exceptional amount of light.
Streamlight flashlights adjust the output and beam pattern to meet a customer's needs by using LEDs.
LED: Lasts 100,000 hours and does not require periodic replacement. Can run for long periods on little power. Streamlight flashlights create an intense beam of light by pairing LEDs with reflectors.
'Chip on Board' (COB) LED: Multiple LED chips (usually nine or more) packaged together as one lighting module. The LED looks more like a lighting panel than multiple individual lights when lit up.
Combination LED/COB LED: Combines the intense brightness of an LED for distance lighting and a COB LED for a smooth, flood beam for up-close work.
Work light safety ratings explained
---
Find the best flashlight for you:
The first place you should go is our flashlights product page. We've grouped many of the Streamlight flashlights we carry by industry.
Then, using the information you've learned on this page, you can narrow down the choice to the best flashlight for your needs.
Have a question? Contact us. We're always here to help answer any questions you may have.
Why choose Streamlight flashlights?
Streamlight manufactures more flashlights for industrial markets than any other professional work light supplier.
Streamlight work lights include features like:
LED lights
rechargeable battery
intrinsically safe options
clips for hats, helmets and shirts for a hands-free light source
innovative beam patterns to spread more light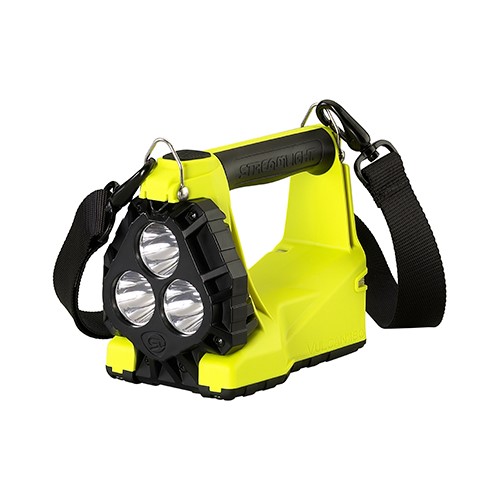 Vulcan® 180 Haz-Lo®
180° articulating head
Three LEDs for tight beam
Rechargeable
400 lumens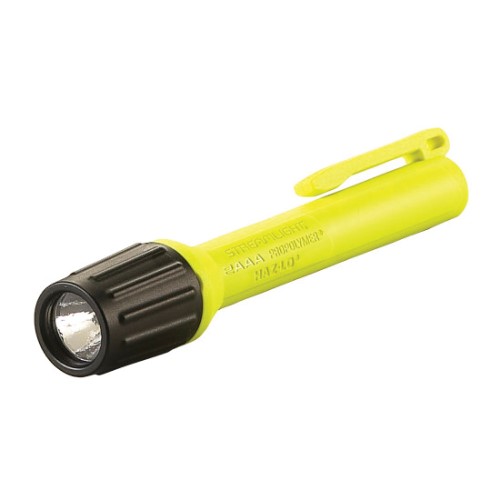 2AAA ProPolymer® Haz-Lo®
Compact and lightweight
Water resistant
2 AAA batteries
60 lumens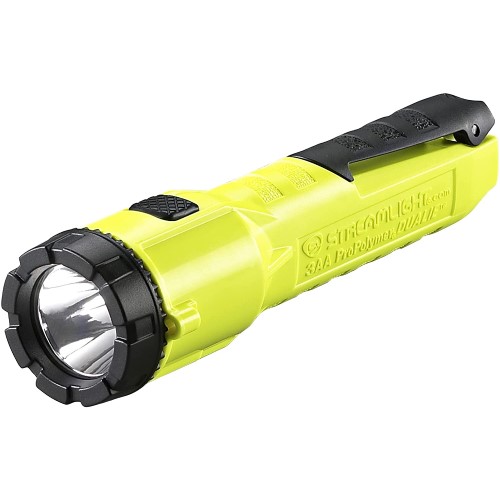 3AA Dualie® Flashlight
Spot and floodlight beams
Magnetic clip
IP67 waterproof rated
245 lumens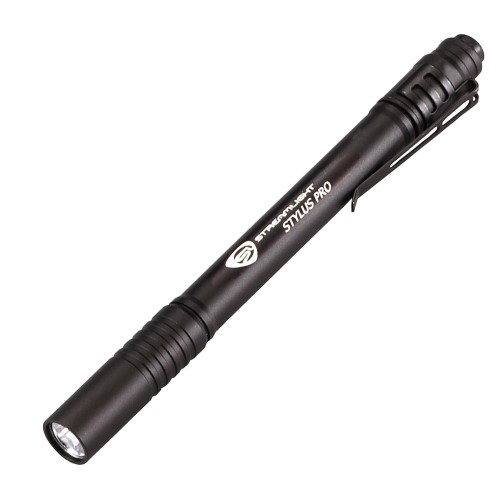 Stylus® Pro Penlight
Low battery indicator
Pocket-sized
IPX4 water resistant
100 lumens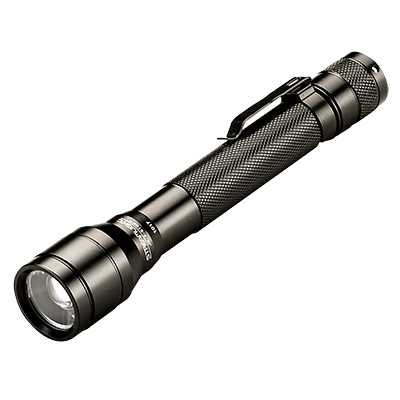 JR F-Stop® Multi-Use Work Light
Spot and flood lighting
Pocket-sized
IPX4 water resistant
250 lumens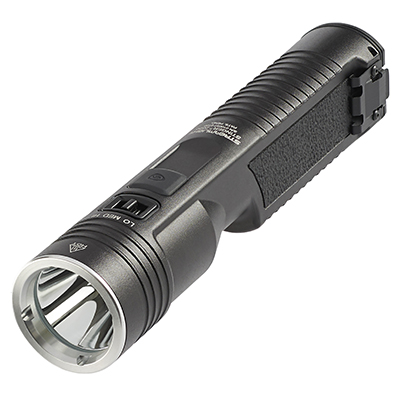 Stinger® 2020
High, medium, low modes plus strobe
Aluminum construction
Rechargeable li-ion battery
2,000 lumens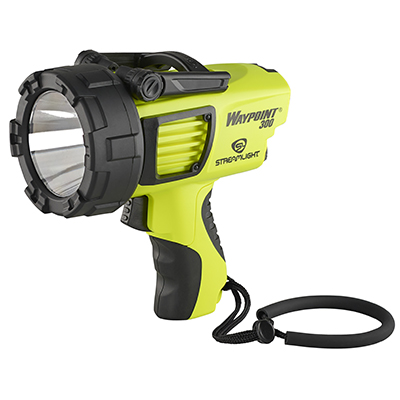 Waypoint® 300 Rechargeable Spotlight
1,000-metre beam
Pistol-grip spotlight
3 light modes
1,000 lumens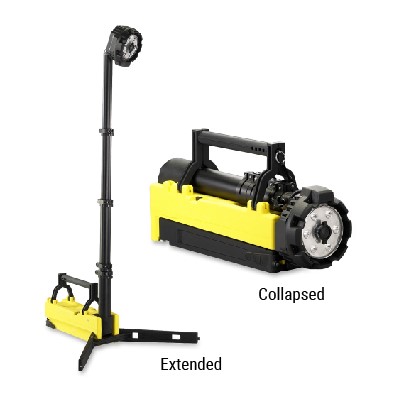 Rechargeable Portable Scene LED
6 LED lights
Diffuser settings to adjust beam
Choose wide flood beam or tight spotlight
5,300 lumens on high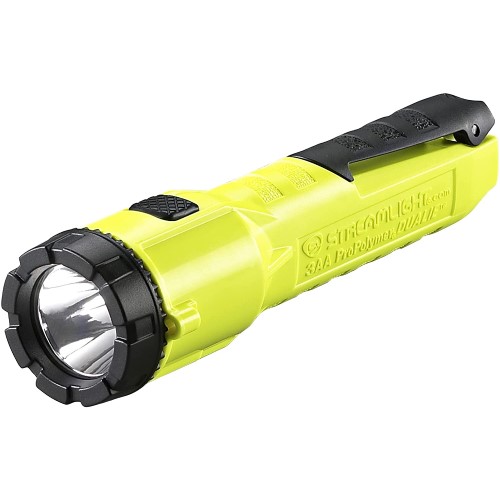 3AA Dualie® Flashlight
Spot and floodlight beams
Magnetic clip
IP67 waterproof rated
245 lumens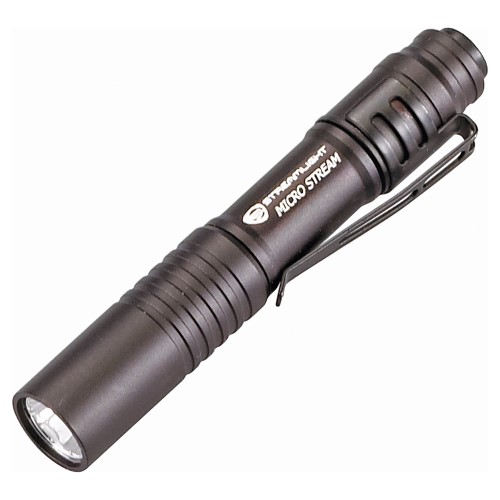 Microstream® Pocket Light
41m beam
Designed to clip to hat brim
Push button tail switch
45 lumens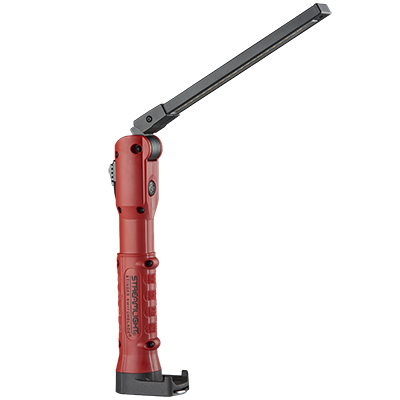 Stinger Switchblade® Light Bar
5 lights in one
Folds in half for storage
Fits into tight spaces
800 lumens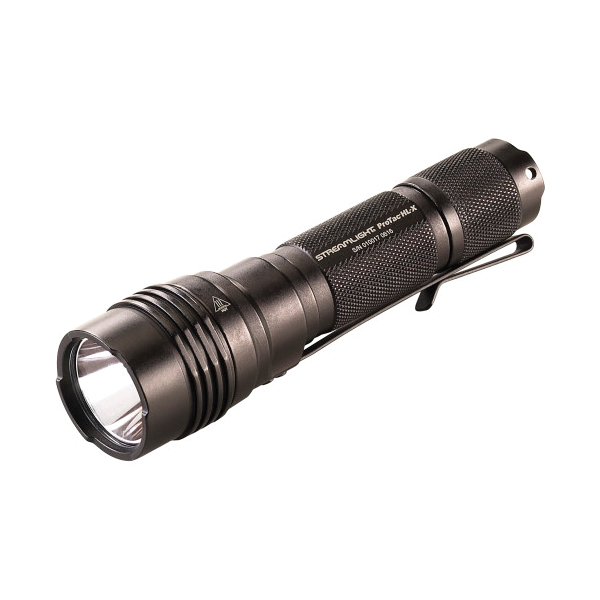 Protac® HL-X USB Flashlight
Integrated micro-USB port
Three modes: High, low, strobe
Pocket clip
1,000 lumens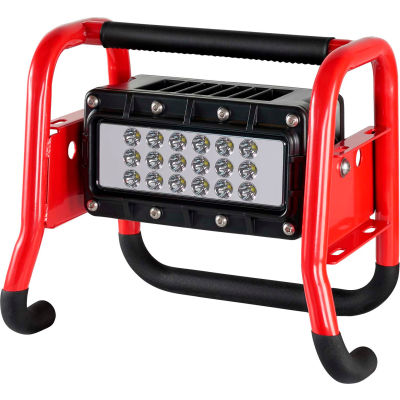 Portable Scene Light II
Stackable up to 3 units
Rotating head
5 levels of light output
10,000 lumens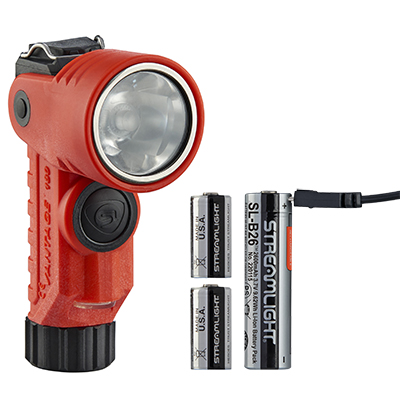 Vantage® 180 X USB Flashlight
3 positions:

Helmet mounted
Right-angled light
Handheld flashlight

250 lumens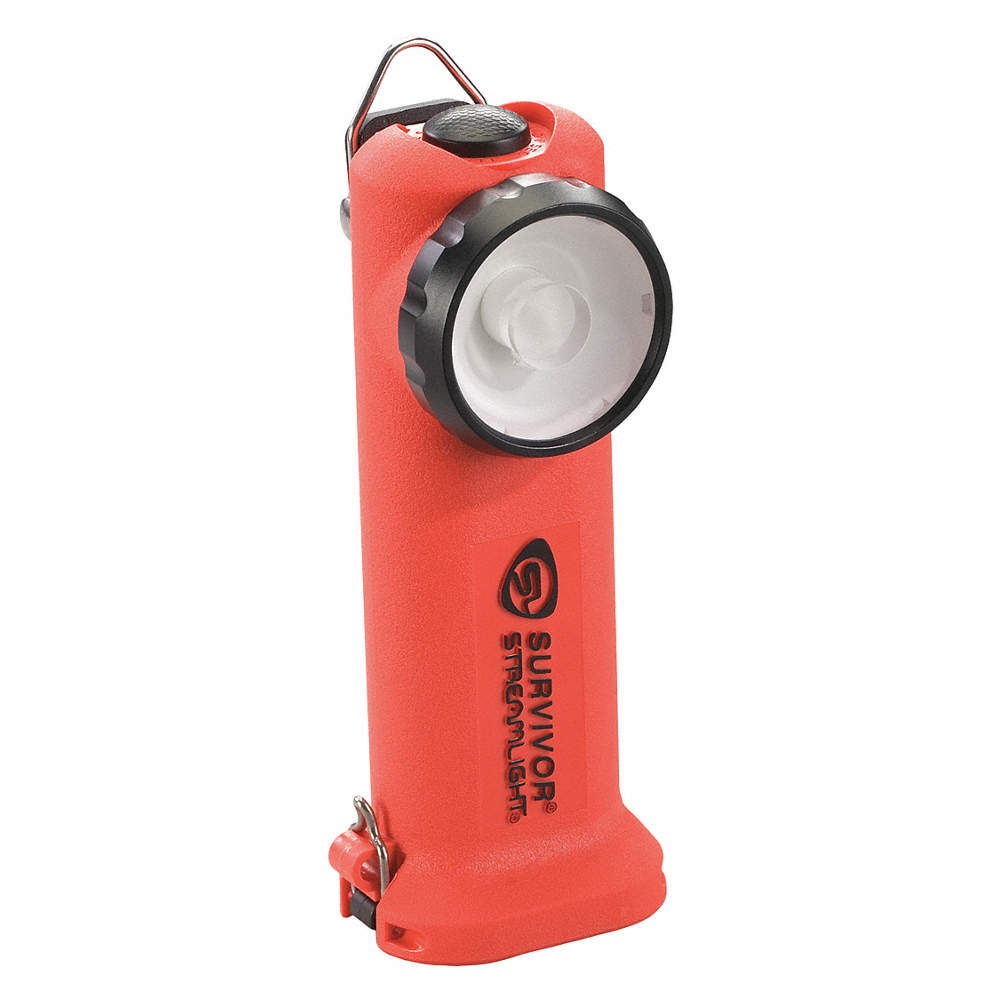 Survivor® Right-Angle Light
Four lighting modes
Clip attaches to turnout gear
Class 1, division 1 rated
175 lumens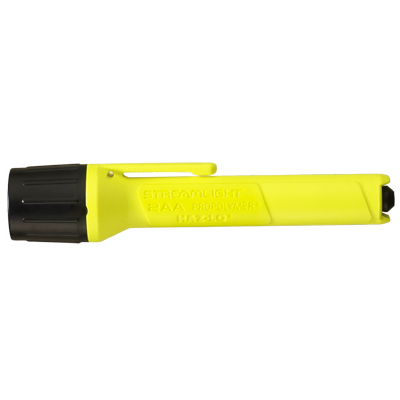 2AA Propolymer® Haz-Lo® Flashlight
96m beam distance
IPX7 waterproof rated
Intrinsically safe
65 lumens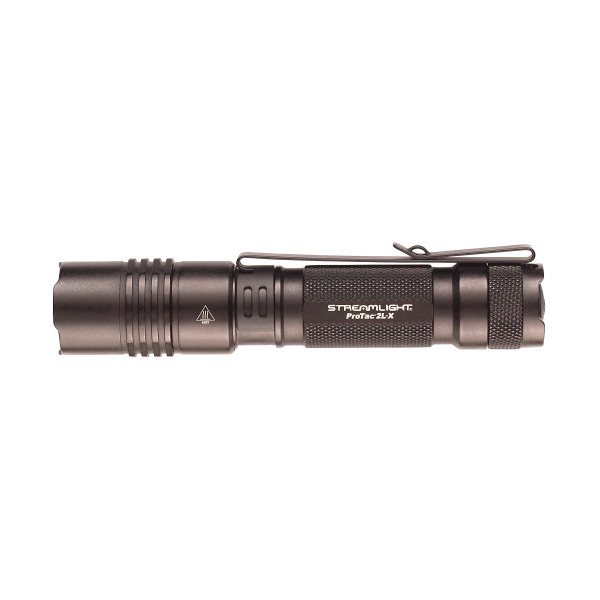 Protac® 2L-X USB Tactical Flashlight
Integrated micro-USB port
Three modes: High, low, strobe
Pocket clip
500 lumens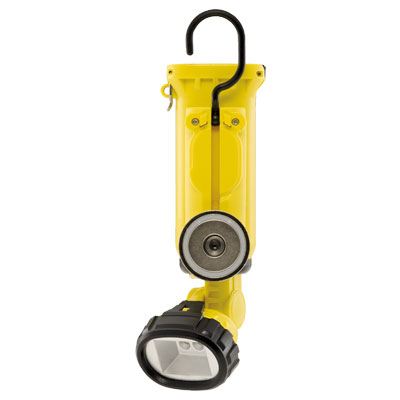 Knucklehead® Flood Light
Hang hook for hands-free use
210-degree articulating head
Dual LEDs
200 lumens