Ansul LVS NF-40 solves the problem of environmental contamination and cancer-causing PFAS foam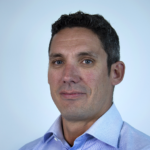 Derek McEwen
Market Segment Manager, Fire Systems and Mining Technology
July 18, 2022
Heavy mobile equipment is the backbone of many industries across Canada. This machinery works around the clock, and fire protection systems must be ready in the event of a fire emergency to protect the operator, co-workers, workplace and greater environment.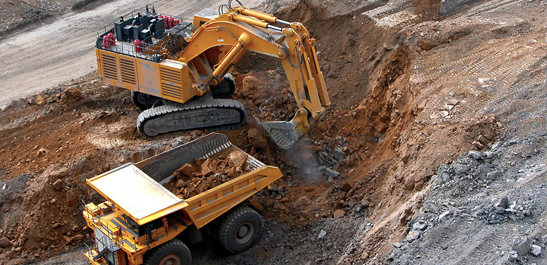 For decades, fluorinated foam was the fire suppression agent of choice. While it efficiently minimized the impact of challenging fires, it posed severe concerns for worker health and the environment.
When a vehicle fire suppression system discharges, large quantities of foam absorb into the ground or flow into water sources.
One of the most effective fire suppression foam contains a class of chemicals known as PFAS, which stands for per- and poly-fluoroalkyl substances.
PFAS is called 'a forever chemical' because it does not degrade or break down in the environment. PFAS move through nearly anything – water, soil, and even concrete – and accumulate in animals, humans and the environment. This group of substances is a significant source of water contamination.
Ansul recently introduced a new non-fluorinated liquid vehicle suppression to address these concerns. The new agent, Ansul LVS NF-40, solved the contaminant concern while improving fire suppression performance.
The problem with PFAS
While research is still ongoing, there are links between PFAS exposure and adverse health outcomes, including:
The solution: Ansul LVS NF-40 Non-Fluorinated Liquid Fire Suppression
Non-fluorinated liquid fire suppression works as effectively or better than fluorine solutions while balancing environmental considerations with fire safety.
The agent prevents reflash by quickly knocking down flames, blanketing the fuel and cutting off oxygen.
It's effective against Class A and B fires in mobile equipment and Ansul LVS NF-40 can replace existing foam vehicle fire suppression agents.
Ansul developed LVS NF-40 with a unique blend of organic salts and surface-active ingredients. It provides the suppression, superior cooling and securing properties needed for vehicle fire protection without the addition of fluorosurfactants found in other common suppression solutions.
Easier Maintenance
Ansul LVS NF-40 makes maintenance easier than ever before with reduced costs and increased vehicle uptime. This is due to better suppressing qualities meaning there is less hardware and less agent needed to do the same job.
No measuring or guessing: Recharges quickly and efficiently thanks to premixed agent containers and external pressure cartridges.
No new hardware: Simply drop agent replacement into existing Ansul LVS fire suppression systems.
No annual agent replacement: Change it only at cylinder pressure test intervals.
The advantage for OEMs and new installations:
A fire suppression system must pass the Factory Mutual (FM) approval process before being used in the field.
Once approved, a system design cannot change without being resubmitted. Even as technology advances, systems design and layout can't change.
As part of introducing the LVS NF-40, Ansul redesigned the layout to reduce the:
system's footprint
number of nozzles, and
total number of tanks.
This significantly reduces the system's total weight and overall cost while maintaining Ansul's signature top performance.
Choose Canada's #1 distributor of Ansul vehicle fire suppression systems
Levitt-Safety has consistently been Ansul's number one supplier in Canada.
When you choose to work with Levitt-Safety for vehicle fire suppression, you'll receive priority care, better pricing and expert knowledge thanks to our close partnership.
Want to learn more about LVS NF-40? Contact us today!