What is Levitt-Safety doing at the Honda Indy?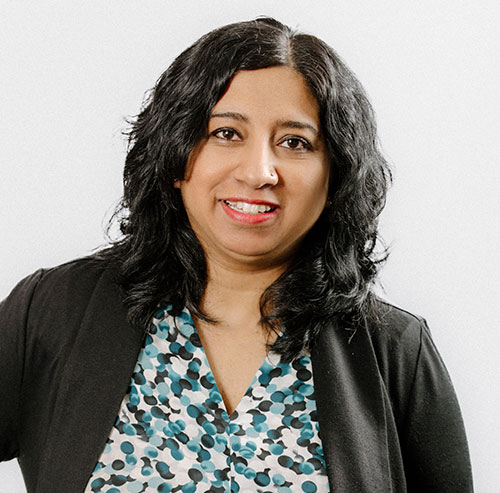 Saroj Motwani
August 21, 2023
This was the question asked to some of us this past July. Why are we, a health and safety company, heading off to the races?! Sometimes, newer employees, veteran ones too, as well as customers, well-versed in our participation at the Honda Indy Toronto, can't help but wonder. "What's the deal?" they ask.
Yes, Levitt-Safety is at the Honda Indy Toronto. There are several reasons for our presence. 
Firstly, Levitt-Safety has a long-standing relationship with the Honda Indy Toronto racing promoter Green Savoree. We're proud to be their trusted choice for fire protection services and safety gear. For over 88 years, Levitt-Safety, a Canadian, family-owned business has been dedicated to making Canada a safer place to live and work - even on the racetrack! At the Honda Indy, our incredible Levitt-Safety IndyCar Fire Protection Team of trained employees and volunteers dedicate their time to provide fire protection services, and collaborate with top-industry suppliers to offer safety gear. And yes, we even bring earplugs because it's super loud!  
Conversations with our in-house experts, Leslie Molin (Marketing Segment Manager - Personal Safety) and Jonathan McCallum (Marketing Segment Manager Occupational Health- Industrial Hygiene) enlighten us on the significance of hearing protection programs.
The message is clear: prevention matters, as hearing damage is often irreversible. Their education resonates among teammates and our customers, who understand the importance of safeguarding our ears in loud workplaces.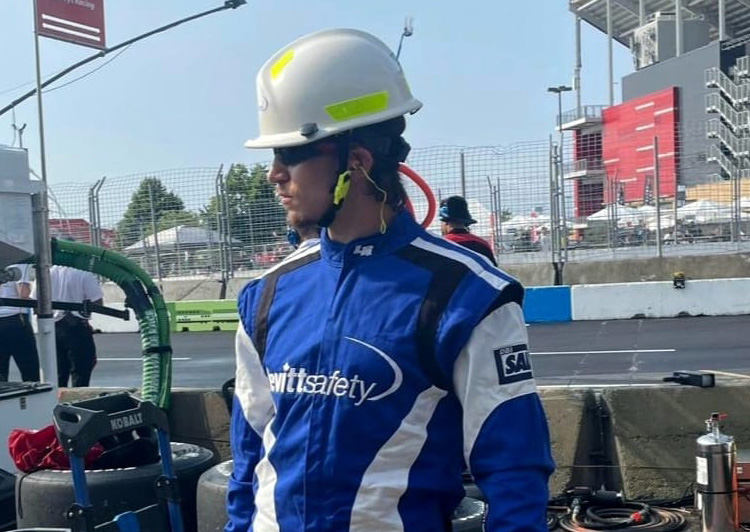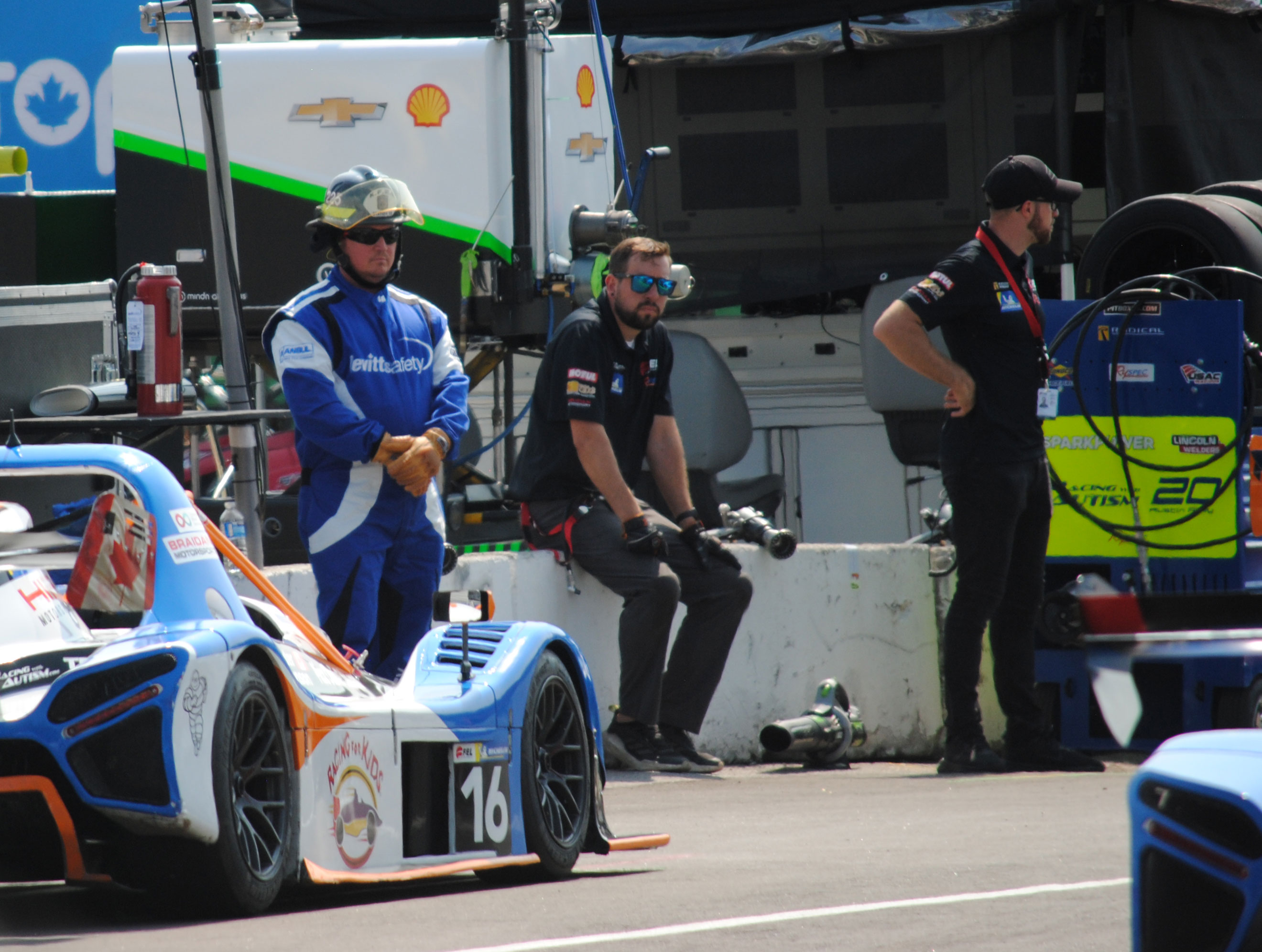 At Indy, there's plenty of safety gear we supply, from safety glasses to coveralls and fire extinguishers. Can't forget gloves, helmets, and masks too. So, how did Levitt-Safety end up partnering with the IndyCar racing events? I reached out to Bruce Levitt, our President, he shared: "Levitt-Safety's involvement began when we first provided fire protection equipment for the Formula 1 race in Montreal. When the IndyCar series came to Canada, it was only natural for them to approach Levitt-Safety to provide equipment for their races given our track record. Toronto and Vancouver marked the stage for their races, and thus, a partnership was forged."
Over time the relationship grew - where we now provide equipment and pit fire crews as well. Bruce joined the IndyCar Series as a Pit Crew member. His interest in motorsport, along with his commitment to safety, led to a natural alignment to providing high-quality safety gear in the world of high-speed racing. 
Our reputation for providing top-notch safety equipment has grown and our distinctive blue FR (Fire Resistant) racing suits have become a recognizable symbol of safety excellence at IndyCar racing events. Tim Baughman and Jim Norman from the AMR Safety Team, both say, "We would love to see a 'sea of blue' at all the IndyCar racing events as Levitt-Safety's level of professionalism is unmatched."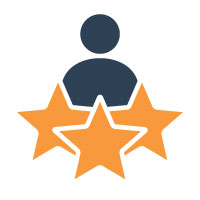 "I really appreciated the opportunity, admired the dedication and commitment from the Levitt staff and volunteers alike."
"Most incredible experience of my life. I can't wait till next year."
"It was an amazing experience. One that I would be willing to come back and do again. This event was really well organized, and the people were great too."
During this year's race weekend, the engines roared as our safety mission came to life through gear, fire protection, and our skilled crew. The highlight was witnessing Levitt-Safety's mission on full display, supported by over 40 dedicated volunteers who form the event's fire protection backbone. Well-versed in hazard identification and prevention, our volunteers prioritize safety above all else.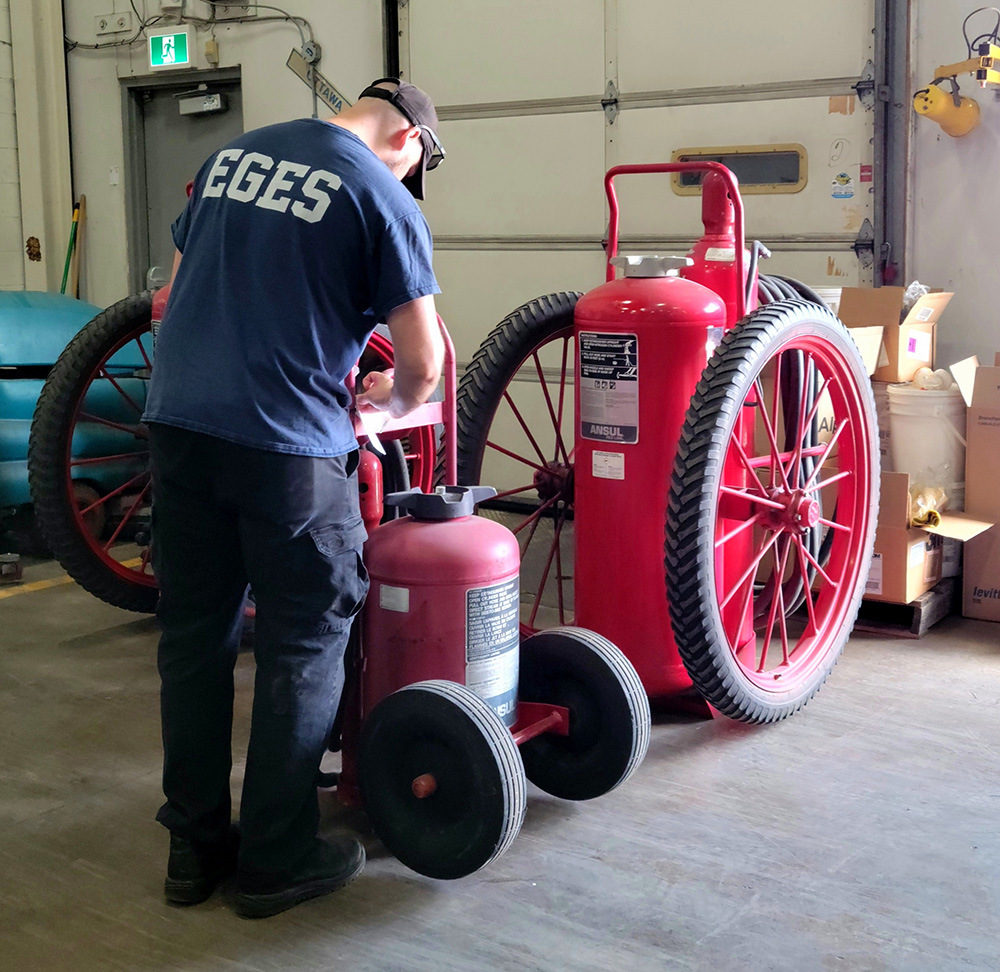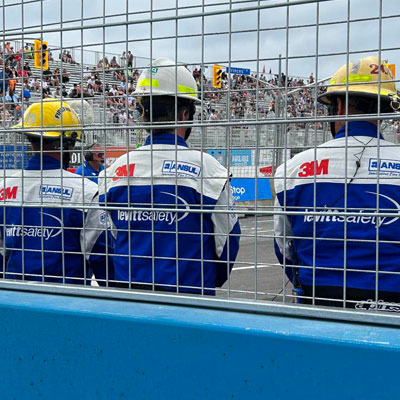 Our customers know about our extensive range of services, including fire systems, alarms, vehicle fire suppression, life safety gear, respiratory equipment, instrumentation, fall arrest, along with training, consulting, and rentals. Our trained experts handle installation, repairs, maintenance, and design across health and safety domains. Did you realize we span 18 locations, presenting Canada's most comprehensive service selection? Levitt-Safety technicians are highly trained and knowledgeable to ensure equipment is achieving peak performance while meeting all local and national codes and standards.
Fun fact for motorsport enthusiasts:  The Honda Indy Toronto is a highlight in the world of motorsports, an integral part of the IndyCar Series races. The Toronto leg, spanning 2.84 km with 11 turns, is a racing enthusiast's dream. Interestingly, it's a piece of Toronto's history dating back to 1918, with cars showcased during the CNE.
Conversations with new colleagues continue to crop up: "What's Levitt-Safety doing at the Honda Indy?" Our response is a deep dive into our Service team's work, meticulously refilling and inspecting extinguishers and supplies for the event. Our team's precision ensures that the fire protection crew is primed for any emergencies. The Honda Indy organizers trust our 88 years of expertise.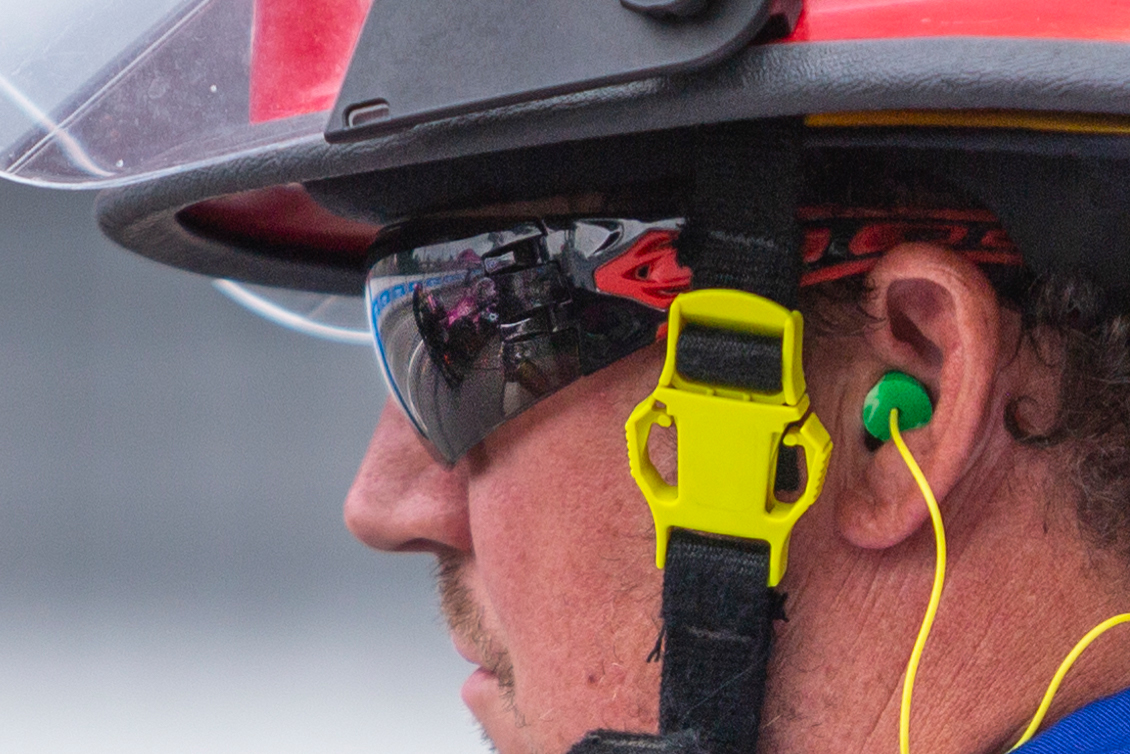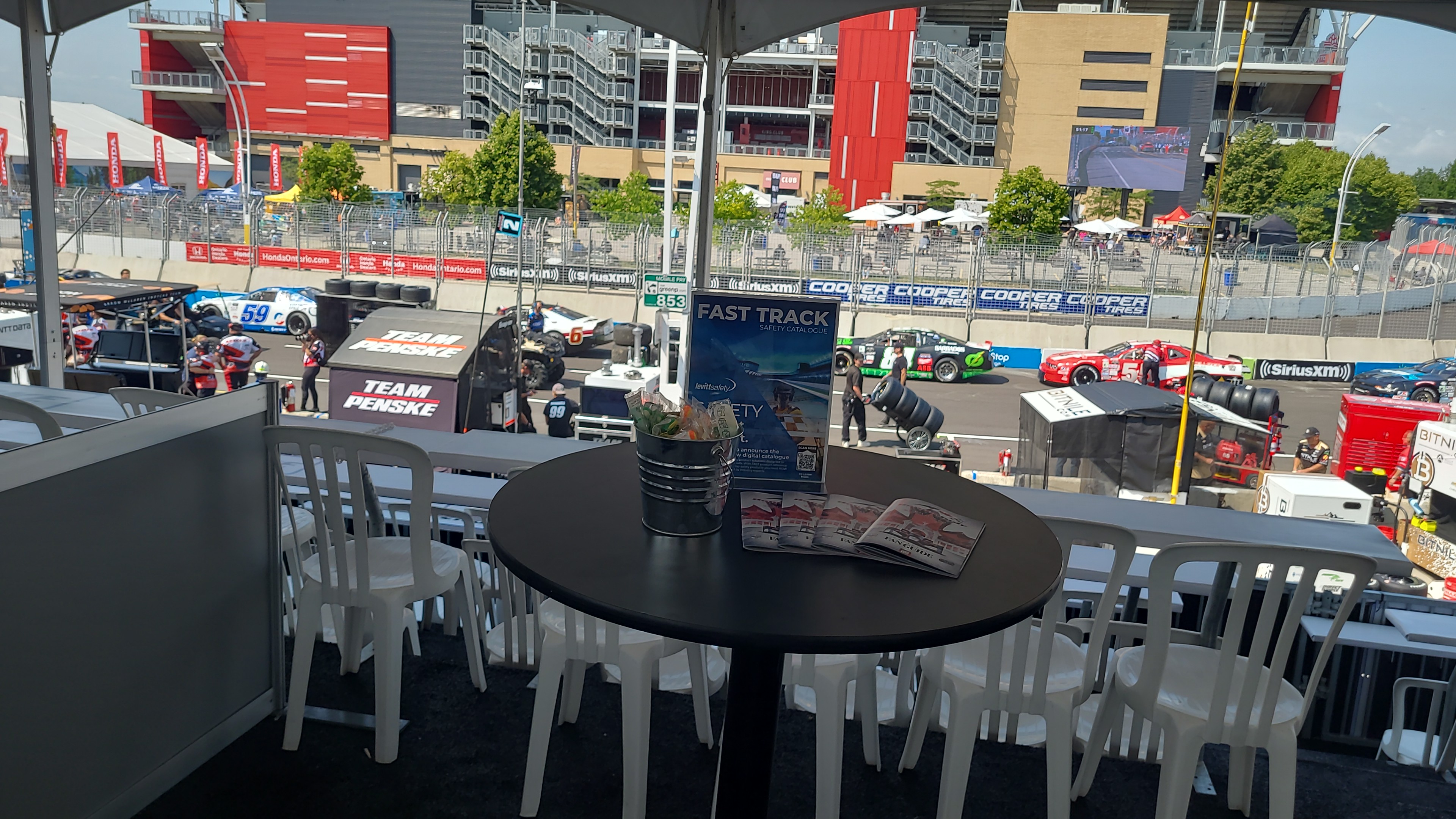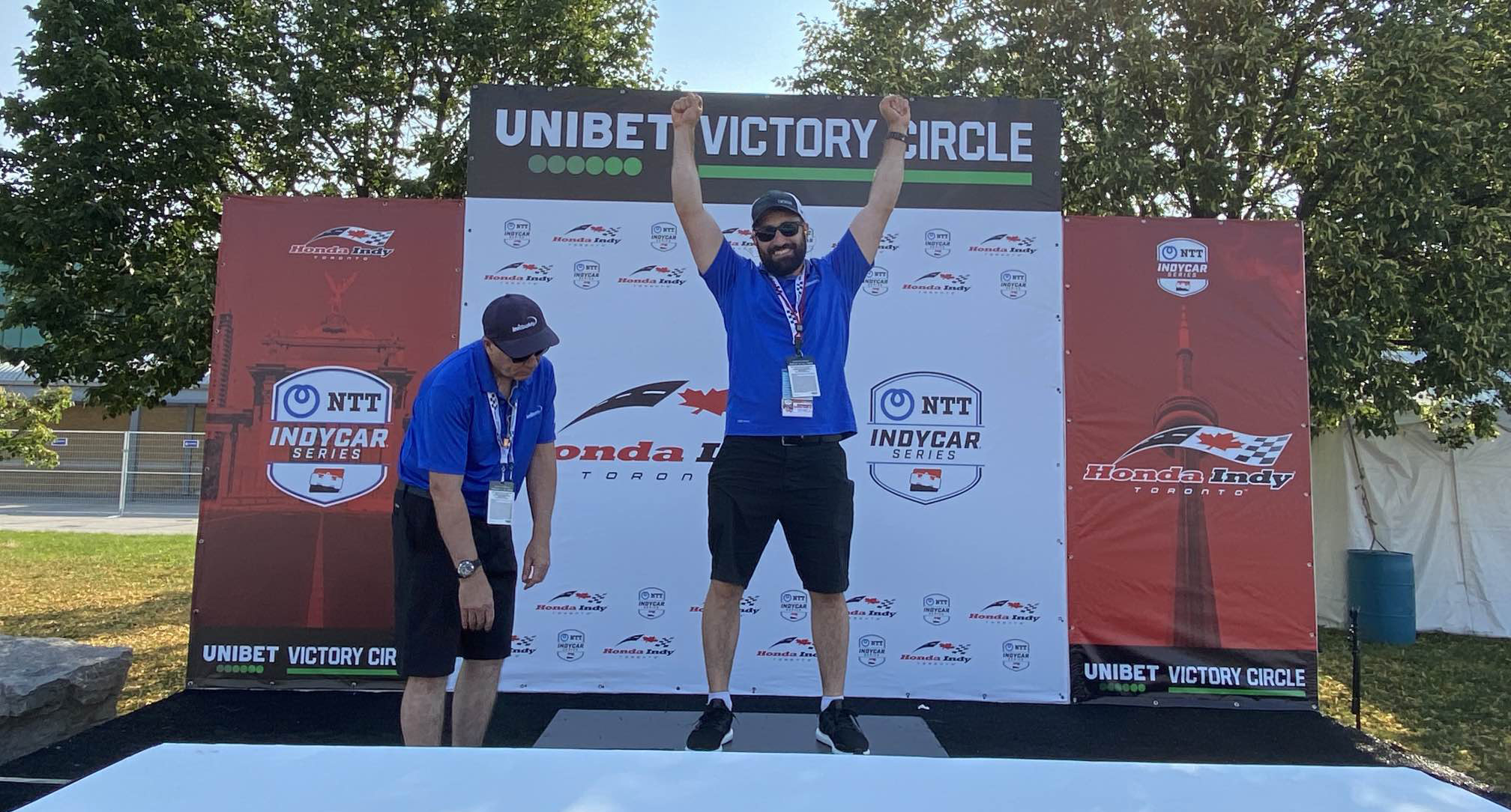 Keeping things fun!
Delivering safety isn't our only accomplishment; we craft memorable experiences that keep attendees returning. Invited guests enjoy prime vantage points, garage pit access, and even fast-paced car laps with professional drivers. This year, my first IndyCar adventure was a blast for myself and colleagues! Despite a lack of racing knowledge, I reveled in learning about the fire protection team, safety gear supplies, and Levitt-Safety's long-trusted expertise.
I appreciate how our work at Levitt-Safety impacts diverse industries across Canada. Safety is all we do, and safety is everywhere.  
If this blog resonated with you, please share, or reach out via my email at [email protected]. Newer to this industry, I'm eager to learn about your health and safety tales. What matters most to you and your workplace? How can we cater to your health and safety needs?