Choosing a Sound Level Meter? Here's what you need to know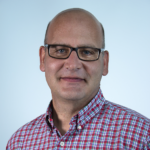 Jonathan McCallum
Market Segment Manager: Occupational Health, Industrial Hygiene & Environmental Monitoring
January 25, 2023
First, let's start with a definition: What is a sound level meter?
A Sound Level Meter is a device that measures sound pressure levels in real-time in a specific area or from a sound source. It measures:
time-averaged or time-weighted sound levels
frequency-weighted noise levels
frequency-weighted average noise exposure levels
It is typically a hand-held instrument that includes a windscreen, a microphone, a preamplifier, a signal processor, and a display, with some models designed for stationary, long-term measurements or outdoor use.
Sound Level Meters in Canada should meet the Class 2 or better requirements of IEC 61672 (International Electrotechnical Commission) or ANSI/ASA S1.4 (American National Standards Institute/Acoustical Society of America)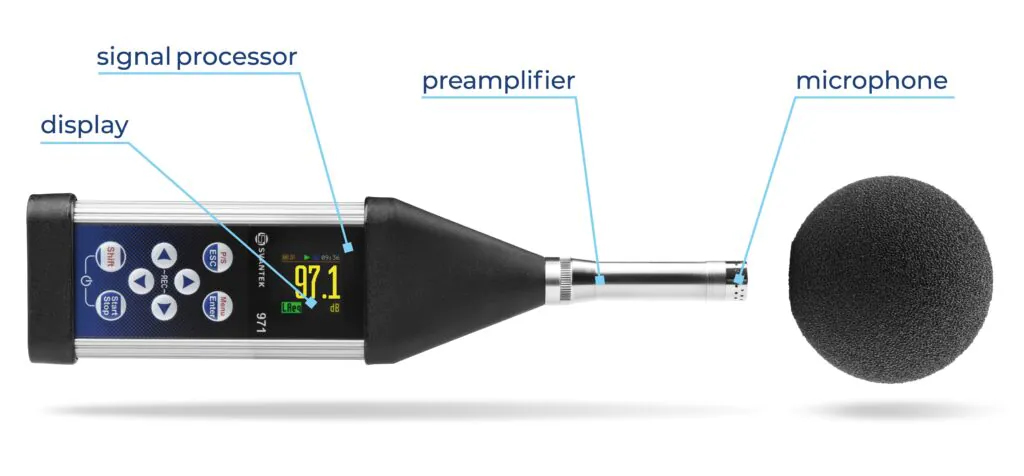 Types of Sound Level Meters
There are two main types of sound level meters:
Class 1  Sound Level Meters, like the Svantek SV971A, are the most accurate for professional measurements like environmental noise (traffic, construction, aircraft noise), building acoustics, or engineering measurements.
Class 2 Sound Level Meters, like the Svantek SV 973, are less expensive while still providing accurate measurements and are used for measurements in offices, classrooms, healthcare, and general industry. This is the most common choice for workplace noise measurements in Canada.
Essential features for both should include SPL & Leq Measurements, Fast/Slow Response Time, A and C frequency weighting, Min/Max and Peak measurement display, and the ability to perform a field calibration.
More advanced Class 1 and Class 2 Sound Level Meters models have additional features like data-logging, analysis software, 1/1 and 1/3 Octave analysis, Audio Event Recording, STIPA (speech intelligibility), and Reverberation Time Analysis.
Other Options for general interest noise measurement can include Smartphone Apps, Sound Meter Pens, and other low-cost Sound Meter options that would not typically meet the requirements of ANSI/ASA S1.4 or IEC 61672 or be recommended for the measurement of noise exposure in Canada.
Additional Things to Consider when selecting a Sound Level Meter:              
The Noise Environment (Environmental or Industrial Noise)
Is an Integrating Sound Level Meter required for the application?
The Linear Range of the Noise you are looking to measure.  A typical sound level meter range is 30-130 dB, but options exist for higher and lower measurements
The Frequency Range required. 
Class 1 have a range of 16 Hz to 16 kHz
Class 2 have a range of 20 Hz to 8 kHz
Your Budget for a Sound Level Meter
The Temperature operating range
Don't Forget Calibration!
Sound Level Meters should be acoustically calibrated before and after each measurement period. This is accomplished with the use of a field calibrator available from the Sound Level Meter manufacturer. 
Watch this one-minute video to learn more about the importance of calibration. 
For guidance on the measurement of noise exposure in Canada, please refer to CSA Z107.56, which covers noise measurement instrumentation, operating conditions, and methods used to measure noise.
Additional guidance to assist with your Hearing Loss Prevention Program can be found by downloading our
How-To Guide for Hearing Loss Prevention in the Workplace.


Need help choosing the best sound level meter?
Contact us today to speak with one of our instrumentation specialists. They can help answer any questions you may have and help find the best solution for your needs. 
Note: This article is based on information from a blog post published by Svantek and repurposed with permission. The original article is: