Talk to a safety specialist
The Pharmaceutical Industry in Canada
Canada's pharmaceutical industry generates large amounts of revenue, with over $29.9 billion worth of pharmaceutical products produced in 2019 alone. 
Each facility that produces pharmaceutical products has unique health and safety requirements, including air quality, particle counts, cleanliness and sterility concerns. Worker clothing must also fall under strict guidelines to avoid contamination of the products.
Common Hazards in the Pharmaceutical Industry
Pharmaceuticals describes the process involved in turning a new chemical entity into medicine. While there are a number of hazards unique to this industry including, exposure to hazardous drugs is the most significant.
OSHA in the U.S. has identified worker exposure to hazardous drugs as a problem of increasing health concern.
Preparation, administration, manufacturing and disposal of hazardous medications may expose hundreds of thousands of workers in healthcare facilities and the pharmaceutical industry to potentially significant workplace levels of these chemicals.
Antineoplastic cytotoxic medications, anesthetic, anti-viral, and others have been identified as hazardous.
These hazardous medications are capable of causing serious effects including cancer, organ toxicity, fertility problems, genetic damage and birth defects.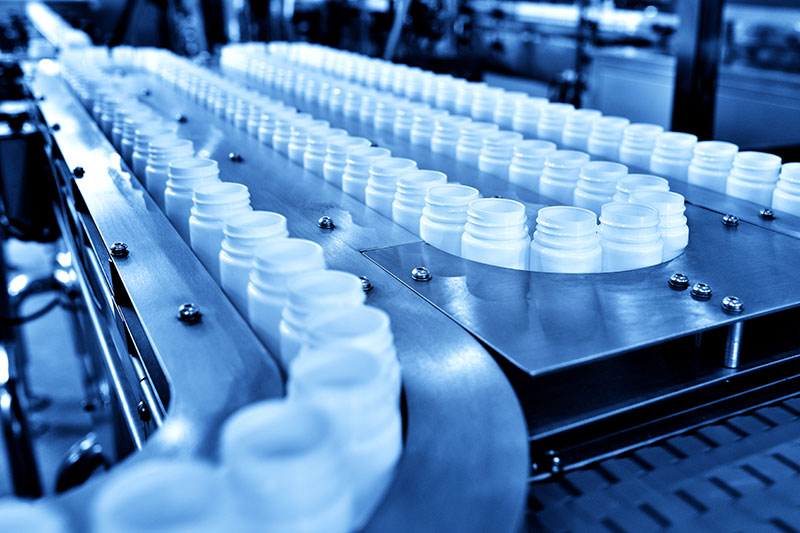 Safety Equipment for the Pharmaceutical Industry
To protect against work-related respiratory illnesses, Levitt-Safety offers complete respiratory solutions including industrial hygiene sampling equipment and respiratory protection products such as supplied-air breathing systems, powered-air purifying respirators (PAPR) and negative pressure/air-purifying respirators.
Protective clothing and hand protection are also paramount; Levitt-Safety has a long tenure of experience in helping assess and recommend hazardous work environments with the most appropriate options to keep workers safe. Our leading partners in pharmaceutical safety include 3M, Honeywell, CleanSpace, Pureflo, Filian and DuPont.
Equipment Services for the Pharmaceutical Industry
Effective air analysis is critical in a variety of applications and environments. Whether for greenhouse gas monitoring or for maintaining air supply quality in buildings, mines or other environments, detecting and measuring a wide range of airborne contaminants is a vital, ongoing challenge. 
Levitt-Safety has the ability to provide equipment to help industrial hygienists conduct the analyses through the purchase of a wide variety of industrial hygiene sampling equipment, but we can also rent the equipment or conduct the sampling and report findings as a third-party resource.
 In addition, we offer:
Workplace inspections, audits, deficiency reports and procuring writing
Calibration and recertification of:

Personal protection equipment

Flammable liquid storage audits
Safety Training for the Pharmaceutical Industry
Levitt-Safety can also provide on-site safety training. 
We can deliver either industry-standard programs or custom solutions including "train the trainer" courses where available.
Examples of these courses include:
And others, such as Lockout/Tagout, WHMIS/GHS and Transportation of Dangerous Goods (TDG)