The 35 fundamentals of Levitt-Safety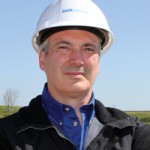 Bruce Levitt
President
April 17, 2019
Our business was started by my father going to see customers on his bicycle and the streetcar while his mother got the orders ready from their home. He grew the business by introducing innovative products that helped to keep Canadian workers safe. The reason the business was able to grow was because of our great people; we built our culture around that.
As we continue to grow, we've decided to take a much more deliberate approach to our culture. Over the last few months we have put together a team from many parts of the country to look at how we should interact with each other and our valued customers.

Below, you'll find the 35 Fundamentals that make up the new face of Levitt-Safety. These fundamentals describe how we lead; the way we work with each other, how we treat our clients and suppliers, and ultimately how we interact with each other to make Levitt-Safety an exceptional place to work with. They define who we are and they are what drives our success.
1. Honour Commitments
Do what you say you're going to do, when you say you're going to do it. This includes being on time for all phone calls, appointments, meetings and promises. If a commitment can't be fulfilled, notify others early and agree on a new deliverable to be honoured. Be consistent and keep your Say/Do ratio at 100%!
2. Own It
Take personal responsibility for making things happen. Respond to every situation by looking for how we can do it, rather than explaining why it can't be done. Be resourceful, show initiative and be decisive. Don't make excuses or wait for others to solve the problem. Follow up on everything and see issues through to their completion.
3. Be Relentless About Improvement
Regularly re-evaluate every aspect of your work to find ways to improve. Don't be satisfied with the status quo. "Because we've always done it that way" is not a reason. Guard against complacency. Find ways to get things done better, faster and more efficiently.
4. Go the Extra Mile
Be willing to do whatever it takes to accomplish the job . . . plus a little bit more. Nothing is beneath any of us. If you see it, do it. Whether it's occasionally starting early, staying late or doing something that's not in your job description, it's the extra mile that separates the ordinary from the extraordinary. Pitch in and be willing to do the mundane and ordinary things necessary to get the job done.
5. Assume Positive Intent
Work from the assumption that people are good, fair and honest, and that the intent behind their actions is positive. Set aside your own judgments and preconceived notions. Give people the benefit of the doubt.
6. Lead By Example
The best way to influence others is through your own example. Walk the talk. Take responsibility, both formally and informally, to coach, guide, teach and mentor others. Be the change you want to see.
7. Choose the Safe Way, Always
Know and practice the safety procedures for your job. Watch out for the safety of your teammates as well, for we're all part of the Levitt-Safety family. Never take shortcuts that compromise your safety or that of your teammates.
8. Practice Blameless Problem Solving
Demonstrate a relentless solution focus, rather than pointing fingers or dwelling on problems. Identify lessons learned and use those lessons to improve ourselves and our processes so we don't make the same mistake twice. Get smarter with every mistake and learn from every experience.
9. Listen with an Open Mind and an Open Heart
Listening is more than simply "not speaking." Give others your undivided attention – in person, on conference calls and in meetings. Doing something else while someone is speaking is a poor use of everyone's time. Be present and engaged. Pay attention to non-verbal cues and let go of the need to agree or disagree. Listen with an open heart and suspend your judgment. Be curious to know more, rather than jumping to conclusions. Be open to learning from others. And above all, listen to understand.
10. Speak Straight
Speak honestly and in a caring, respectful tone. Say what you mean, and be willing to ask questions, share ideas or raise issues that may cause conflict when it's necessary for team success. Be courageous enough to say what needs to be said in a way that helps to make progress. Address issues directly with those who are involved or affected.
11. Be Thoughtful and Easy to Work With
Find ways to make working with you/us easier. Provide simple and complete instructions. When in doubt, do more rather than pushing the work back to someone. Streamline our processes. Simplify everything. Be respectful of others' time and be ridiculously helpful.
12. Think Team First
It's about us and we, not me and I. Don't let your own ego or personal agenda get in the way of doing what's best for the team. Remember, we're a family. Be there for each other and be willing to step into another role or help a co-worker when that's what's required for success. Collaborate and help each other to succeed.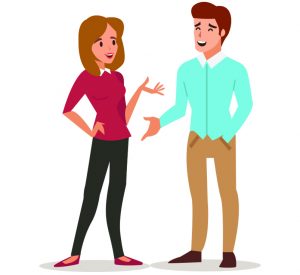 13. Work Smart
Be organized and plan your work for maximum efficiency. Have what you need before starting your work. Be thoughtful about your schedule and have a game plan for your calls, your tasks and your workday. Pay attention to details, know the priorities and work on them first. A day's work in a day!
14. Embrace Change
What got us here is not the same as what will get us to the next level. Get outside your comfort zone, rather than hanging on to old ways of doing things. Be excited by the possibilities that change and growth bring. Be adaptable and flexible.
15. Deliver Results
While effort is important, we celebrate results. Understand the mission and set high goals. Use measurements to track your progress and hold yourself accountable for achieving those results.
16. Get Clear on Expectations
Create clarity and avoid misunderstandings by discussing expectations upfront. Set expectations for others and ask when you're not clear on what they expect of you. End all meetings with clarity about action items, responsibilities and due dates.
17. Think Like an Owner
Make decisions by asking yourself, "What would I do if this were my company? What would I do if this were my own money? Will this help the company to succeed?"
18. Be Supportive and Empathetic
Understand your customers' world (internal and external). Know their challenges and frustrations. See the world from their perspective. The better you understand and know them, the more effectively you can anticipate and meet their needs.
19. Deliver Legendary Customer Service
Do what's best for the customer and deliver a memorable experience. Do the little things, as well as the big things, that surprise people. Make every interaction stand out for its helpfulness. Create the "WOW" factor that turns customers into raving fans. This includes both internal and external customers.
20. Show Meaningful Appreciation
Celebrate each other's successes. Recognize people doing things right and regularly extend meaningful acknowledgment and appreciation — in all directions throughout our organization.
21. Do the Right Thing, Always
Demonstrate an unwavering commitment to doing the right thing in every action you take and in every decision you make, especially when no one's looking. Always tell the truth, no matter the consequences. If you make a mistake, own up to it, apologize and make it right.
22. Embrace Diversity in People and Perspectives
Honour and respect everyone's value as unique individuals, regardless of background, age, appearance or beliefs. Leverage what every colleague brings to the table, no matter what role they have, their prior experiences or their tenure with our company.
23. Work on Yourself
The healthier you are, the more you'll thrive personally and professionally. Worry less. Eat well, exercise and get adequate sleep. Be a lifelong learner. Seek out and take advantage of every opportunity to grow, gain more knowledge and become a greater expert. Take good care of our most valuable asset – you!
24. Connect
Get to know your customers and co-workers on a more personal level. Talk more and e-mail less. Understand what makes others tick and what's important to them. Strong relationships enable us to more successfully work through difficult issues and challenging times.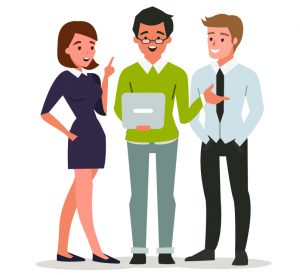 25. Be Positive
"Bring it" every day. Have a passion for what we do and be fully engaged. Make the most of each day by approaching every task with energy, focus, purpose and enthusiasm. Embrace challenges and work with a sense of urgency to get things done.
26. Run to the Problem
Problems and mistakes don't define us – how we handle them does. Our best chance to "wow" is when a teammate or customer is upset, challenged and frustrated. Seize the moment and attack the problem. The bigger the problem, the greater our chance to show them what we're made of. If you need help, ask for it!
27. Make Quality Personal
Demonstrate a passion for excellence and take pride in everything you touch and everything you do. Don't accept mediocrity. Good is not good enough. Always ask yourself, "Is this my best work?"
28. Be a Proud Ambassador
We're all responsible for, and benefit from, the Levitt-Safety image and reputation. Consider how our appearance and actions affect our reputation and be a proud ambassador for the company. Treasure and protect our brand . . . we are the Face of Levitt-Safety.
29. Be Curious and Take Intelligent Risks
Innovation, improvement and success don't come from playing it safe. They come from a curious, thoughtful and intentional willingness to try the unconventional, to challenge and question what you don't understand and to ask "What if?" Be creative and think differently. Try a new way.
30. Look Ahead and Anticipate
Solve problems before they happen by anticipating future issues, planning for contingencies and addressing them in advance. Work with appropriate lead times. Think ahead and prevent issues rather than having to fix them.
31. Use Data to Drive Decisions
Make good decisions by relying primarily on facts and data, rather than solely on opinions or emotions. Be objective. Analyze the data and use this information to make better decisions.
32. Ask People Who Know
Wisdom is everywhere; it's not confined to a certain age, title, pay grade or tenure. Learn from everyone. Experience matters too. People who've done it before know what it takes to get it done. Make better decisions by gathering as much knowledgeable input as you can.
33. Be a Fanatic About Response Time
Respond to questions and concerns quickly, whether it's in person, on the phone or by e-mail. This includes simply acknowledging that we received the question and we're "on it," as well as keeping those involved continuously updated on the status of outstanding issues.
34. Share Information
Always think about who needs to know what to make things happen, and what is the best method for communicating. The more we share, the more we know and the better we will serve others. Respect confidentiality. Share knowledge openly for the best interest of the company, the team and the customer.
35. Keep Things Fun
While our passion for excellence is real, remember that the world has bigger problems than the daily challenges that make up our work. Stuff happens. Keep perspective. Don't take things personally or take yourself too seriously. Laugh every day.
How We Celebrate the New Face of Levitt-Safety
At Levitt-Safety, we have a strong legacy to build on. By supporting our employees with a positive culture, we are able to successfully support our vendor partners and customers as well. Whether it's working in tandem with our trusted manufacturers to successfully steward their brand or being a trusted advisor for our preferred safety partners who rely on our expertise, our positive culture is deeply rooted in every action we take at Levitt-Safety.
I look forward to seeing our new culture come to life over the coming weeks, months and years, making Levitt-Safety a place you can be proud to work with.