Meet our vehicle fire suppression system team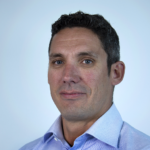 Derek McEwen
Market Segment Manager, Fire Systems and Mining Technology
April 2, 2019
Market Segment Manager – Derek McEwen (Edmonton, Alta.)
As the Market Segment Manager of Fire Systems and Mining Technology, I'm lucky to work right in the middle of the action and see how our fire suppression systems for vehicles help companies across Canada each day.
Hundreds of organizations from coast to coast depend on us for their VFSS systems in industries like:
mining
forestry
waste management
agriculture
container handling, and
transportation
At any given time, our dedicated team of specialists are working on-site and behind the scenes to ensure that operators, assets and the environment are protected against fire disasters.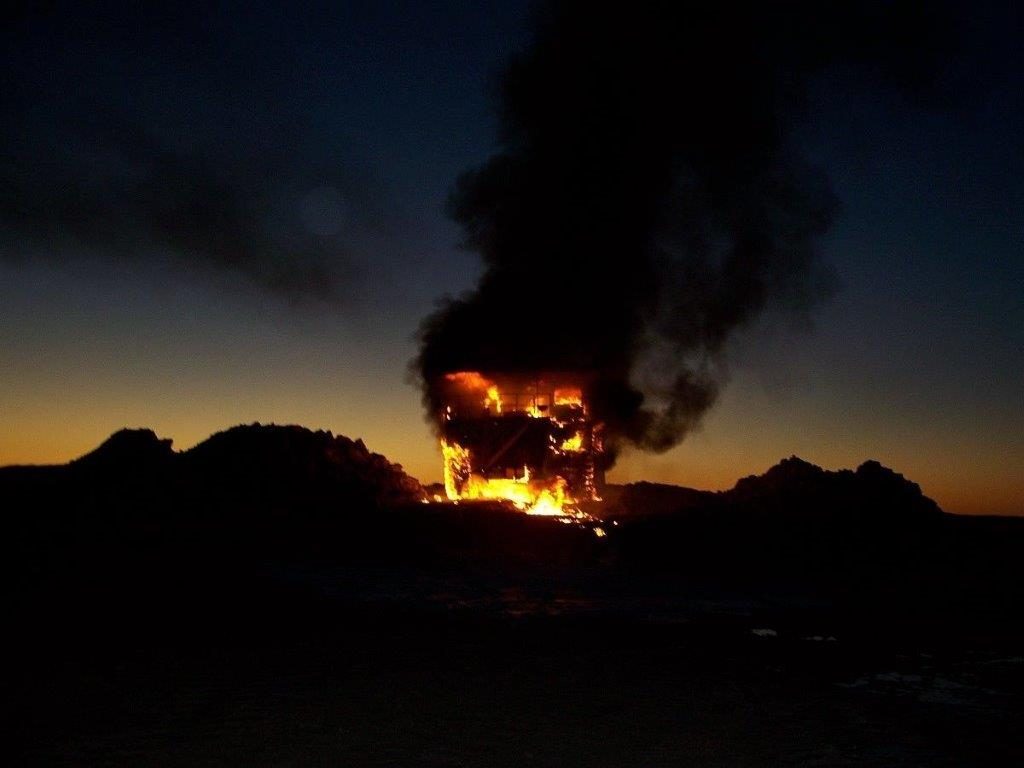 A Caterpillar 797F on fire after a vehicle fire suppression system failed to activate.
What Levitt-Safety does for vehicle fire suppression systems:
Our team at Levitt-Safety takes your project from conception to completion.
We'll also take care of you after the install is finished.
We can help whether you need a new system or need a new provider to maintain your existing system.
This post highlights how we manage VFSS from start to finish.
You'll also meet a few of the key players on our team from across the country, since it's always nice to know who you are working with and what you can expect from your experience with Levitt-Safety.
If you're in the market for a new vehicle fire suppression system, Dan is your man.
Located in Sudbury, Ontario, Dan has 40 years of experience in the fire protection field.
This has given him extensive training on the unique challenges that come with each type of machinery.
As a veteran VFSS specialist, he also mentors our newer members to the VFSS team and performs internal audits to ensure that our installs and servicing always live up to our quality guarantee.
Since joining Levitt-Safety in 1995, he's worked on all sides of the VFSS business including:
technician
service supervisor, and
configure price quote (CPQ) specialist.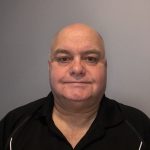 What Dan does:
While Dan wears many hats, his focus these days is on the selling and quoting large, multi-system projects.
To get the process started, he researches your machinery or personally visits your site to size up the equipment and determines what sort of base systems are needed.
During this time, he determines which leading manufacturer is the best fit for your equipment (whether it be Ansul, Dafo, Amerex or Fogmaker) and which agent is the right fit for the job (wet chemical, dry chemical or clean agent).
From there, he gets back to you with a quote using our leading manufacturers' parts and competitive pricing.
Once approved, Dan briefs the CPQ team on what's to come and your project is officially ready to get started.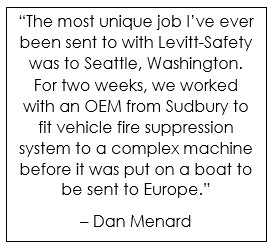 Configure Price Quote – Lisa Price (Moncton, N.B.)
Next up, Lisa Price (Operations Manager for Atlantic Canada) could receive your project (depending on your location).
As the CPQ lead for our eastern region, she handles all of the quoting for local projects and works in tandem with folks like Dan to manage larger, multi-system jobs.
Once the quote has been accepted, Lisa is your direct contact for the project and shares timelines, schedules and everything else you need to know about having your system implemented.
In her 19 years with Levitt-Safety, Lisa has become well-versed in the world of fire suppression and loves the confidence she is able to bring forward with each new Levitt-Safety VFSS solution.
While Lisa heads up the Atlantic region where machines, loaders and excavators for forestry are the most common part of the VFSS division, we have CPQ specialists like Lisa across the country who specialize in each industry's unique requirements to support your project.

Installation and CAD Designs – Mark Dumais, (Oakville, Ont.)
Our technicians always work to install the system in the safest route possible while implementing the manufacturers' specifications (i.e. seeing that a hose is clamped along a certain channel to keep it out of the path of mechanics).
This way the VFSS doesn't interfere with the equipment's components.
It's important to note that no two systems are ever the same.
Even with two "exact" systems on two exact trucks, there could be different option packages or even differing hoses that can vary from one another.
For this reason, we provide the option for detailed CAD designs. Mark Dumais, who has been our Technical Design Specialist since 2012, maps out these intricate system installs through the use of AUTO CAD for the organization's reference.
Between customer meetings, drafting and service work, Mark's job as our design specialist brings him across Canada through all types of work environments – and for good reason.
His CAD illustrations are the key to providing our clients with the detailed blueprints they require to ensure that internal QA/QC, reliability and insurance requirements are met.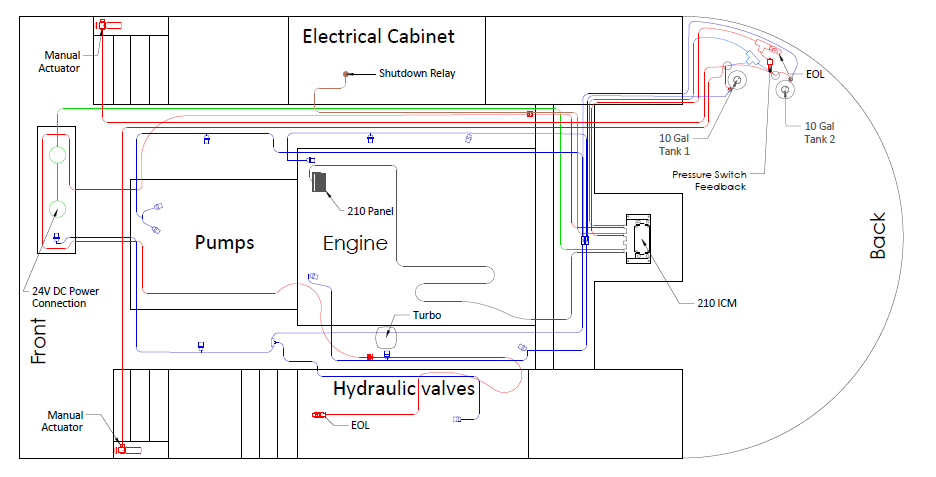 An example of one of our CAD drawings. This information is conceptual in nature and is to be used only as a guideline.
VFSS Technicians & Servicing Team – Alex Morris (Ekati Mine, NWT)
Once your system is installed, your equipment is ready to work! But that's not where it ends.
Just like with your piece of machinery itself, the vehicle fire suppression requires routine maintenance to increase its lifecycle and keep you compliant.
At Levitt-Safety we have nearly 100 service technicians from coast to coast including Alex Morris who has worked in VFSS for 10 years.
Alex works at the Ekati Diamond Mine, located 310 km northeast of Yellowknife and 200 km south of the Arctic circle.
As part of our service team, Alex ensures that each vehicle fire suppression system is properly serviced and ready in the even of a fire emergency.
Because of its remote location, Alex works on the Ekati mine site for two weeks at a time, with another cross-shift technician.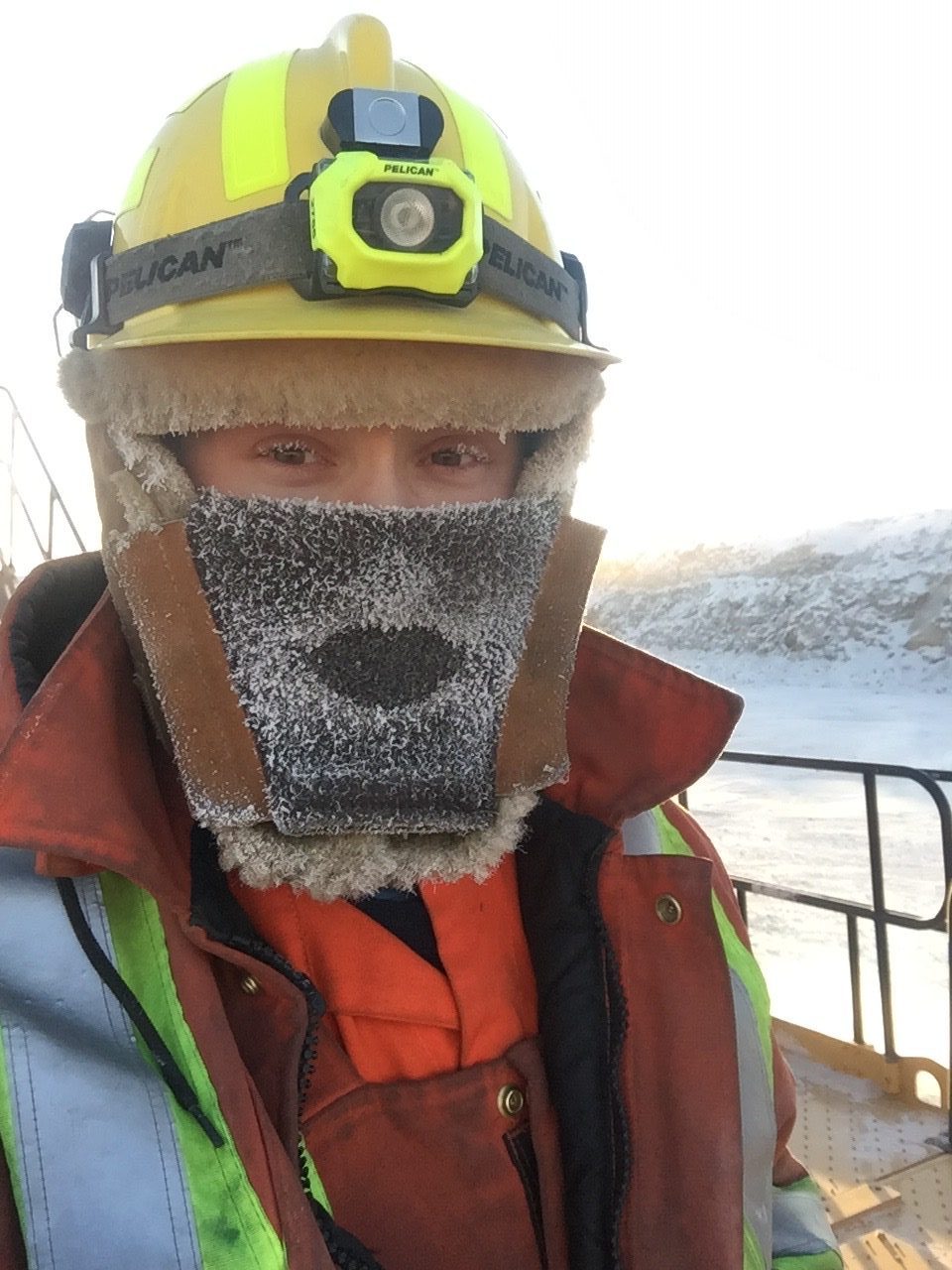 Alex services, maintains, inspects and upgrades the vehicle fire suppression systems on Ekati's fleet of offroad machinery.
Planning and looking ahead at future maintenance requirements are an important part of Alex's job because of the mine's remote location as it takes longer for parts to arrive.
On top of being a VFSS service technician, Alex is also on the Emergency Response Mine Rescue Team and Firefighting Team so he sees both sides of a fire event.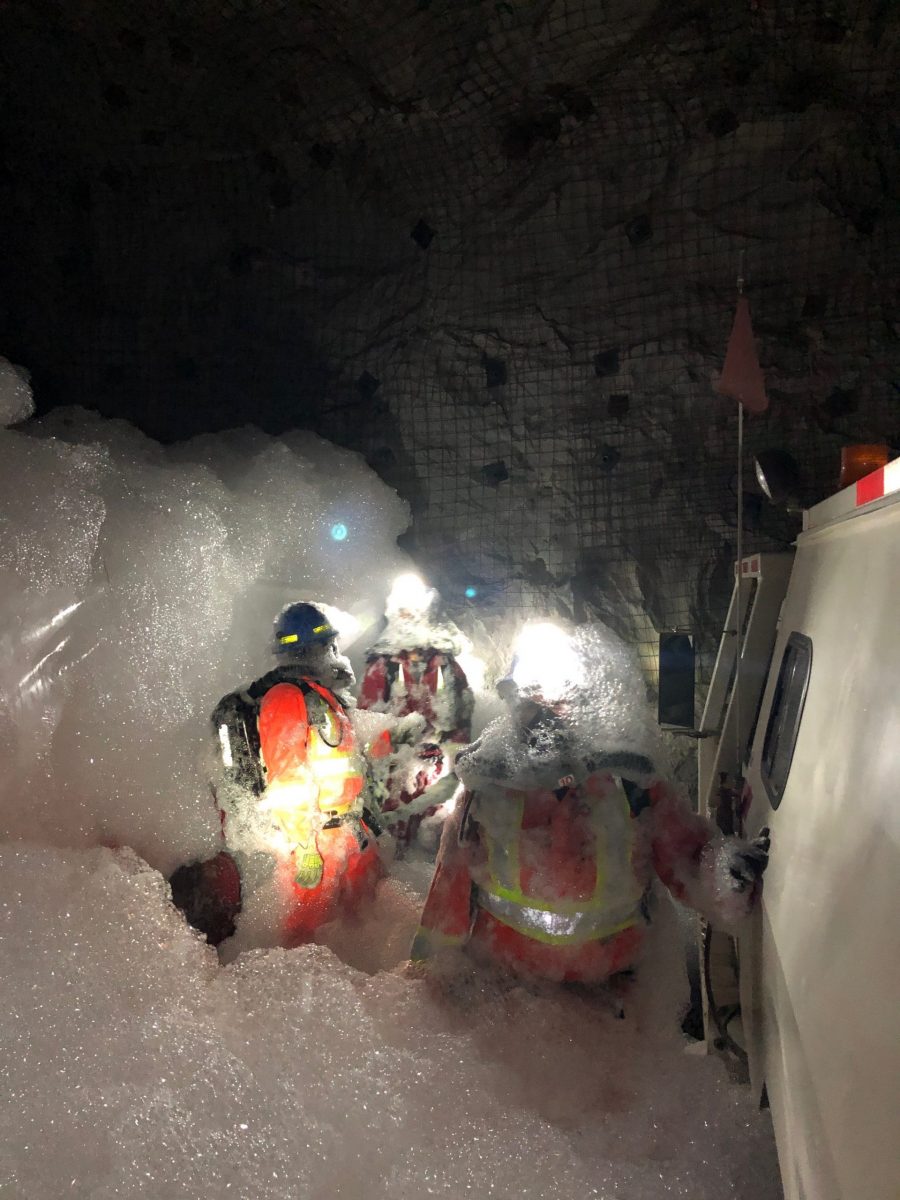 QA/QC and Training – Andrew Patterson (Oakville, Ont.)
The last (but certainly very important) part of our VFSS team is the quality assurance and quality control (QA/QC) division.
Andrew Patterson has been an integral part of our VFSS team for the past 30 years in every role from service tech to supervisor.
Now he leads the team as the National Manager of QA & Vehicle Fire Solutions.
His team ensures that each system installed and/or maintained by Levitt-Safety is compliant and consistent with government and manufacturer requirements.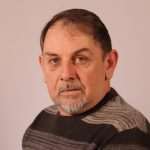 This includes assisting new hires in their installations, performing random quality checks and conducting incident investigations (also through third-parties).
While Andrew is stationed at our corporate head office located in Oakville, Ontario, this role brings him across the country to oversee and assist in the installation and maintenance of vehicle fire suppression systems across every industry and in every application.
In addition to QA/QC, Andrew's team also leads the end-user training to ensure that each customer has the knowledge they need to operate the system, navigate their way around it and perform daily inspections.
Why choose Levitt-Safety?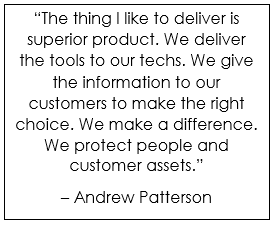 With over 50 years in the vehicle fire suppression business and a team of in-house experts dedicated to vehicle fire suppression, you can be sure you're putting your spend in the right hands. We provide installation and servicing of leading systems from Ansul, Dafo, Amerex and Fogmaker.
Every one of our technicians is manufacturer trained and certified and ensures that your system is installed to manufacturer specifications.
This improves the reliability of your heavy equipment and confirms that you are in compliance with local regulations.
As Canada's largest provider of vehicle fire suppression systems, we aim to service most areas across the country in a timely manner to minimize your downtime. Whether on a new install or existing system, we fully support any unplanned interruptions and get your machinery back up and running as soon as possible.
On top of our ongoing support, we also offer monthly reporting to document vehicle fire suppression system's performance and unscheduled events in order to improve equipment reliability and your bottom line.
—
When it comes to protecting your workers, your equipment and your environment from vehicle fires, a fire suppression system is your best bet. If it's time for a new install, or you're just looking for someone to service your existing system, Levitt-Safety is here for you.