[Webinar] Prevent lithium-ion battery fires in energy storage systems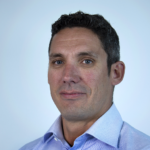 Derek McEwen
Market Segment Manager, Fire Systems and Mining Technology
February 3, 2022
This webinar focuses on a new product available to the Canadian market called Li-ion Tamer (pronounced lion tamer). It is designed to mitigate the risk of a lithium-ion battery fire during the earliest stage of battery failure. This is something no other product on the market can currently do.
This post highlights a few of the topics covered by our host Derek Sandahl, Global Product Manager for Engineered Fire Suppression Systems with Johnson Control.
What are lithium-ion batteries?
Lithium-ion batteries are the most used battery technology on the planet. They are used in nearly every product that needs a rechargeable battery. They are also used in energy storage systems, data centers and power generators.
The advantages of lithium-ion batteries:
High energy density: Potential for yet higher capacities.
Low self-discharge: Self-discharge is less than half of nickel-based batteries.
Low maintenance: No periodic discharge needed, there is no 'memory effect.'
The limitations of lithium-ion batteries:
Protection circuits: Needed to maintain voltage and current within safe limits.
Complex battery management systems: Needed to continuously adapt to battery cell aging.
Fire hazard: If things go wrong, the fires are very challenging.
Safety regulations slow to adapt: Battery technology is advancing faster than safety regulations.
Prevent a battery fire before thermal runaway occurs
Lithium-ion batteries have two main regions in their failure cycle:
Prevention region: If battery failure is identified in this region, you can stop the battery and prevent thermal runaway which leads to a fire.
Containment region: Once the battery has entered this region, you are trying to prevent the fire from spreading and causing additional damage.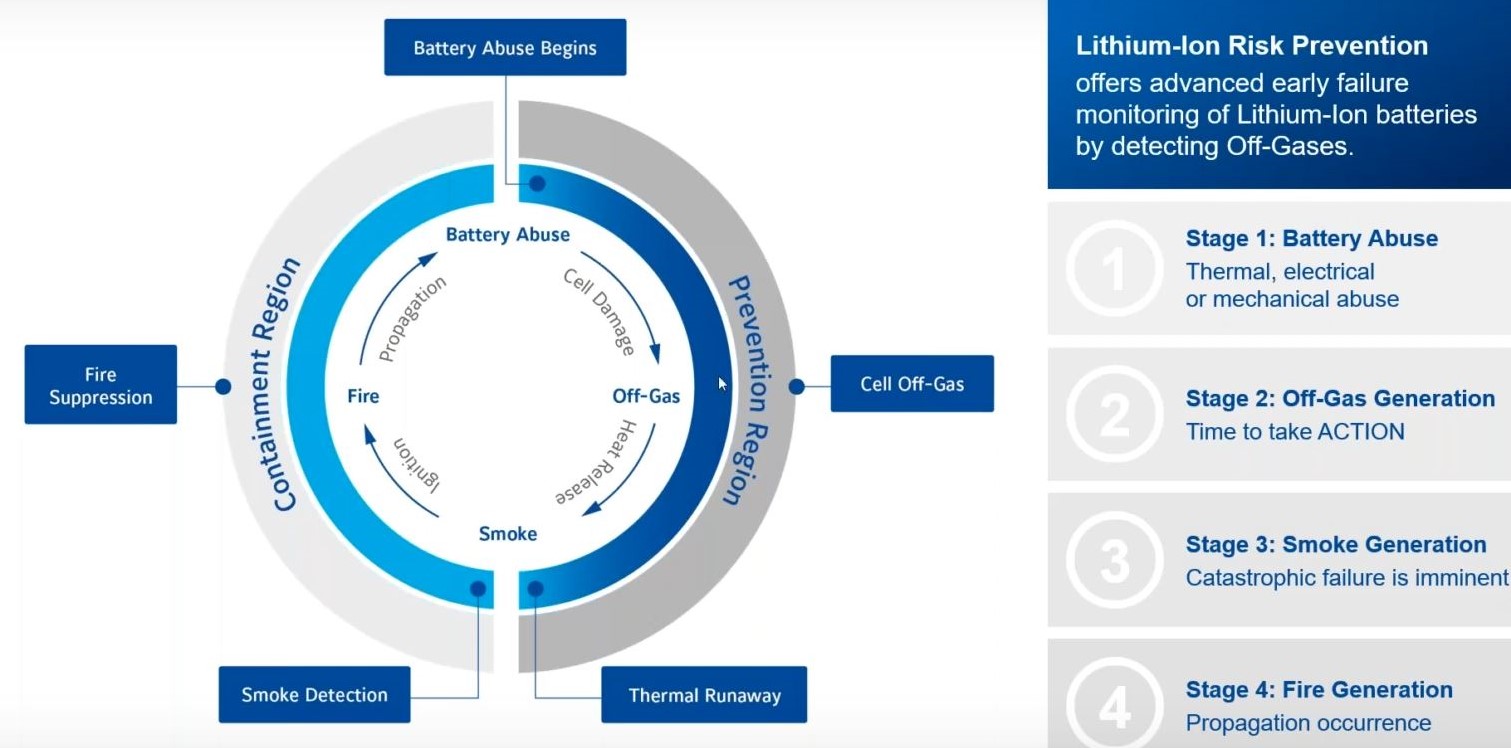 Ansul and Johnson Controls developed Li-ion Tamer to detect battery failure in the prevention region.
During the webinar, Derek explained the tests his team performed during the development of Li-ion Tamer.
They researched the current fastest detection methods for identifying a battery failure. They used an air sampling system at its highest sensitivity and heated a battery cell to the point of thermal runaway. The smoke production and smoke detection signals did not activate until after thermal runaway occurred. The temperature during thermal runaway jumped from 200°C to 600°C in seconds.
Conventional fire protection methods cannot effectively control the fire once a thermal runaway occurs.
The most effective method for extinguishing these fires is water — hundreds of litres for hours or even days because some batteries can start creating their own oxygen and become self-feeding.
Ansul helped develop the Li-ion Tamer as a way to detect a battery failure while it was still in the prevention region. Long before it becomes a threat to the safety of your team, workplace and brand.
Identifying battery failure during off-gassing
Definition: Off-gas is a gas given off, especially one emitted as the by-product of a chemical process. In the case of lithium-ion batteries, when the battery starts to fail, the chemical process produces electrolyte vapour from the cell battery.
During their tests, Derek's team found there was a 12-minute window between off-gas detection and the start of thermal runaway.
This gives you twelve minutes to take action and remove the abuse condition by disconnecting the battery from the load cycle of charging.
How Li-ion Tamer fits into your existing system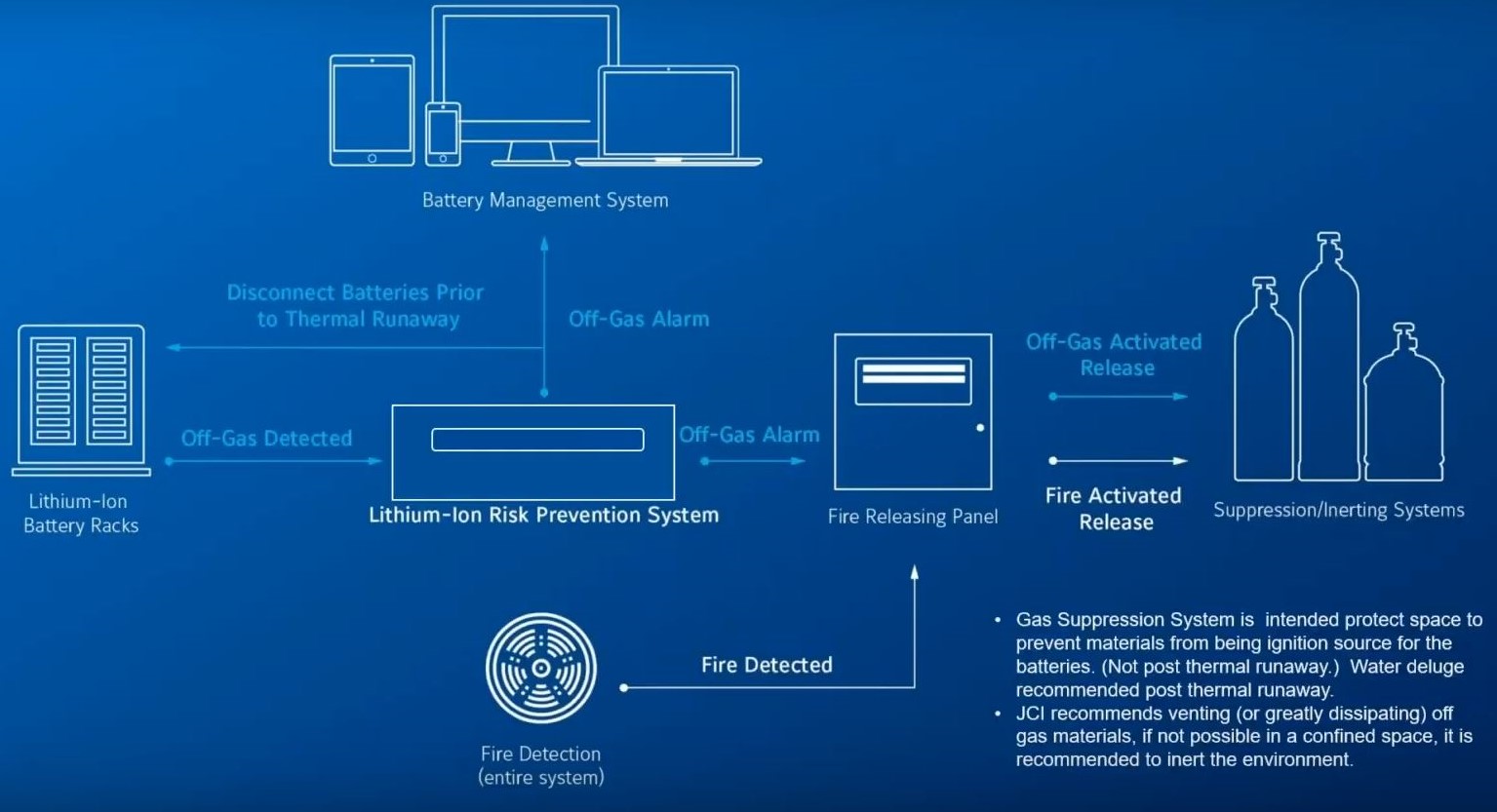 We can install Li-ion Tamer within your existing system. We place the off-gas detector inside the lithium-ion battery racks which communicates with a lithium-ion risk prevention system. This control module has the brains to determine if a signal coming from the detection sensor is an off-gas event.
The risk prevention system communicates with the battery management system and can send alerts to facility management to any issues.
The risk prevention system is also connected to fire releasing panels, ventilation systems and suppression/inerting systems.
What you'll learn from the Li-ion Tamer Webinar
During this free one-hour webinar, you will learn:
the risks your workplace is facing from lithium-ion batteries
the features of the newly released Li-ion Tamer, and
how this new technology saves you money by catching a battery failure before a fire starts
Derek also answers questions from the audience which provides interesting insights for how the product can help companies mitigate risk.
Watch the webinar
to learn more about Li-ion Tamer.
You're invited to learn more about Li-ion Tamer
Fill out the form below if you would like to learn about how Li-ion Tamer could fit into your lithium-ion battery risk prevention plan.