Lambton Fire College awards the first Victor Levitt Leadership Award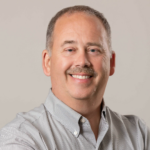 Michael Douglas
National Manager, Market Segments
April 13, 2022
In October, we launched a $1,000 scholarship with Lambton Fire College called the Victor Levitt Leadership Award.
Earlier, this month we presented the award to Praveen Weebedda, a pre-service firefighter.
Along with the $1,000 cheque to help Praveen with his tuition, he received a gift bag and two VIP tickets for the Levitt-Safety VIP Suite at the Honda Indy Toronto, happening July 15 to 17.
Praveen's hard work with Lambton College as well as within his community is what led to his winning this award.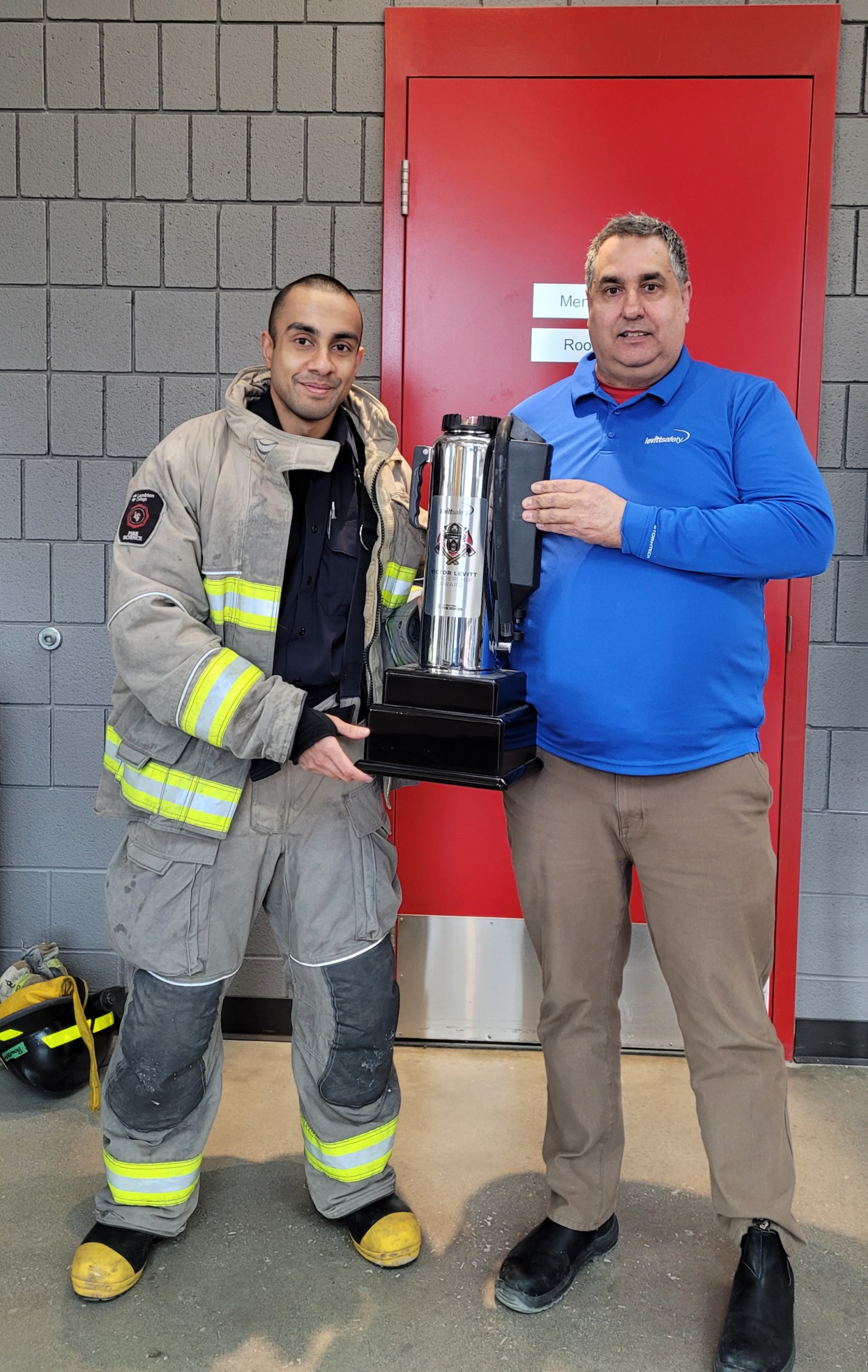 Mark Naylor (right) of Levitt-Safety presents the Victor Levitt Leadership Award to Praveen Weebedda (left) of Lambton College Fire School.
First-year students at Lambton Fire College in Sarnia, Ontario can now earn a scholarship thanks to the new Victor Levitt Leadership Award from Levitt-Safety.
The $1,000 scholarship is open to students entering Year 1 of the Fire Science Program who have successfully completed Pre-Service Firefighter Education and Training. These students must also show leadership in areas of the program like:
fire grounds set-up and clean up
assisting other students with skill development
having a positive and engaged attitude, and
display a passion for their program.
"Supporting education and training has always been an important cornerstone of our mission at Levitt-Safety," said Bruce Levitt, company president. "Lambton College is one of the top colleges in Ontario for firefighting education and training and we are proud to offer a scholarship to the student showing strong leadership skills."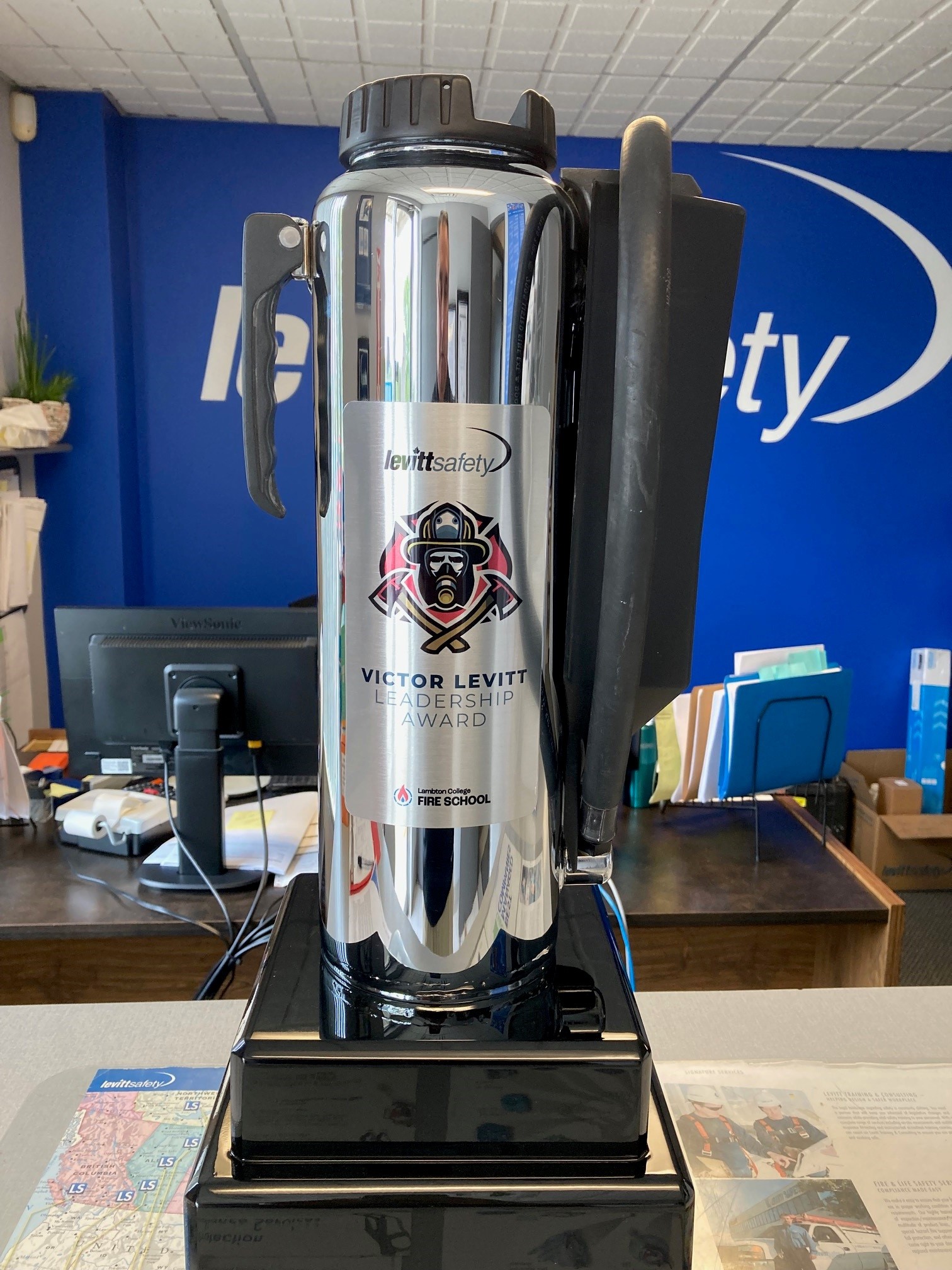 As part of the selection process, Lambton College faculty will nominate five candidates. Candidates will submit a three-minute video or a 1,000-word essay. The submission should outline the candidate's involvement in the community and at Lambton College, their reason for choosing this field and how they are leaders.
The submission should outline the candidate's involvement in the community and at Lambton College, their reason for choosing this field and how they are leaders.
The scholarship is named after Victor Levitt, the founder of Levitt-Safety. Victor started the business in 1935; visiting customers by bicycle and streetcar. Victor grew the business by introducing innovative products to keep workers safe. Victor hired people who lead by example to coach, guide and mentor others.
Between hard work and strong leadership, Levitt-Safety grew into the company it is today with 18 locations and over 300 staff members across Canada. Victor believed great people make the biggest difference in any organization and this scholarship reflects that.
When asked for any tips he could give to students wanting to win the leadership award, Bruce suggested: "Help out, study hard and practise the fundamentals."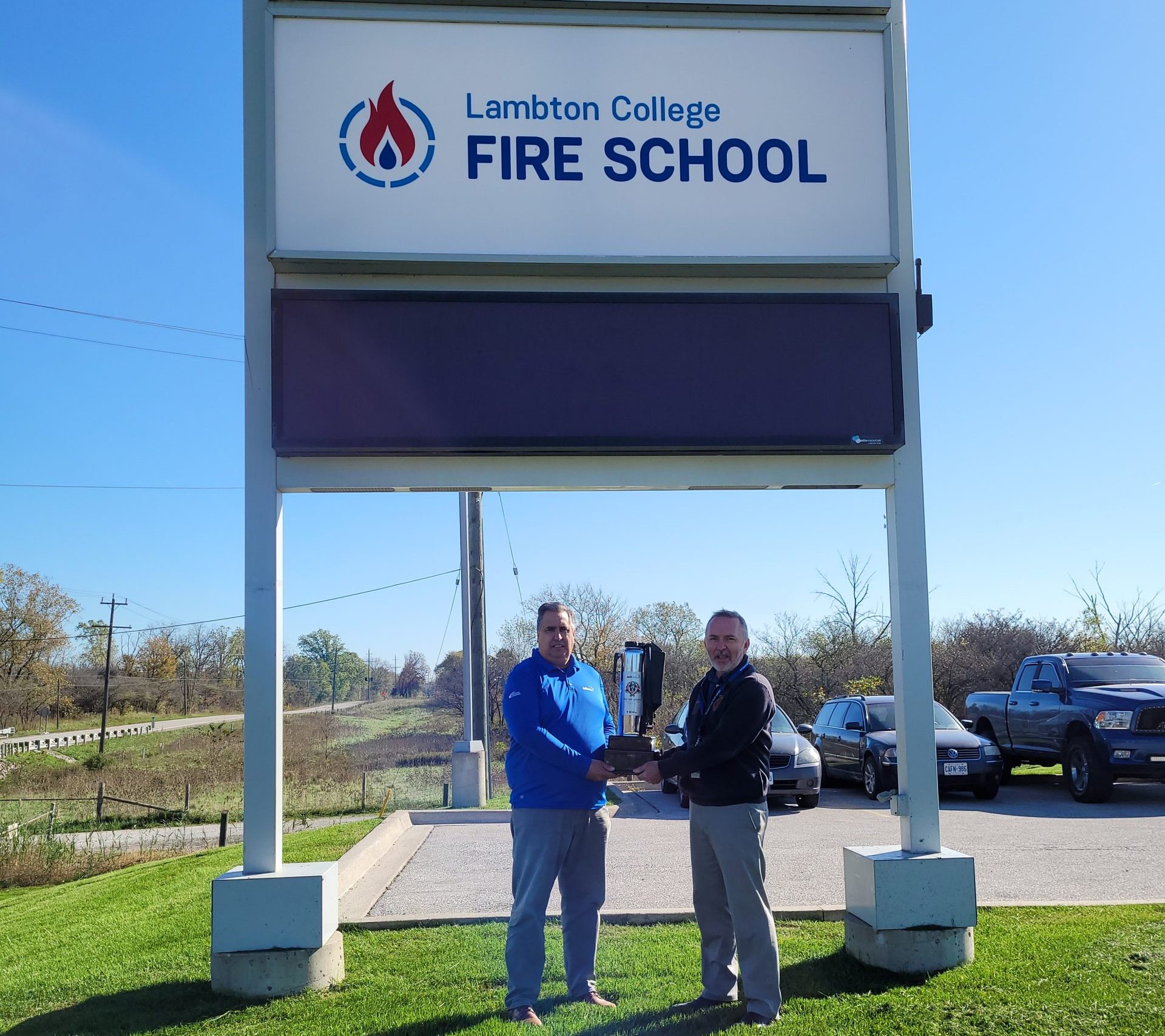 About Levitt-Safety:
Levitt-Safety is Canada's national provider of life, fire and environmental safety products, services, and training. With strategically located branches across Canada, Levitt-Safety is ideally equipped to serve companies of any size or industry that want to create a culture of safety in their organization.
About Lambton College:
Lambton College is the higher education partner of choice for students who want a hands-on advantage as they train for careers in traditional and emerging industries. Lambton College takes great pride in giving personal attention to the professional future of each and every student. At our core, we provide opportunities for innovation at every turn, rigorous quality in our programs and services, and energy put into the things we value most – like just how much we care about each and every student, staff and partner.