The new rating for impact-resistant gloves [explained]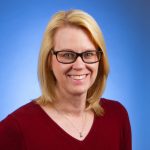 Leslie Molin
Market Segment Manager - Personal Safety
July 29, 2020
There's an impact rating for hard hats, eyewear, face shields and safety boots. Until recently, there was not a standard for work gloves.
With 46 percent of all industry-recordable incidents being to the hands, fingers and wrists and $7,500 as the average cost per hand injury in Canada, it's a wonder why creating an impact standard for work gloves was ignored.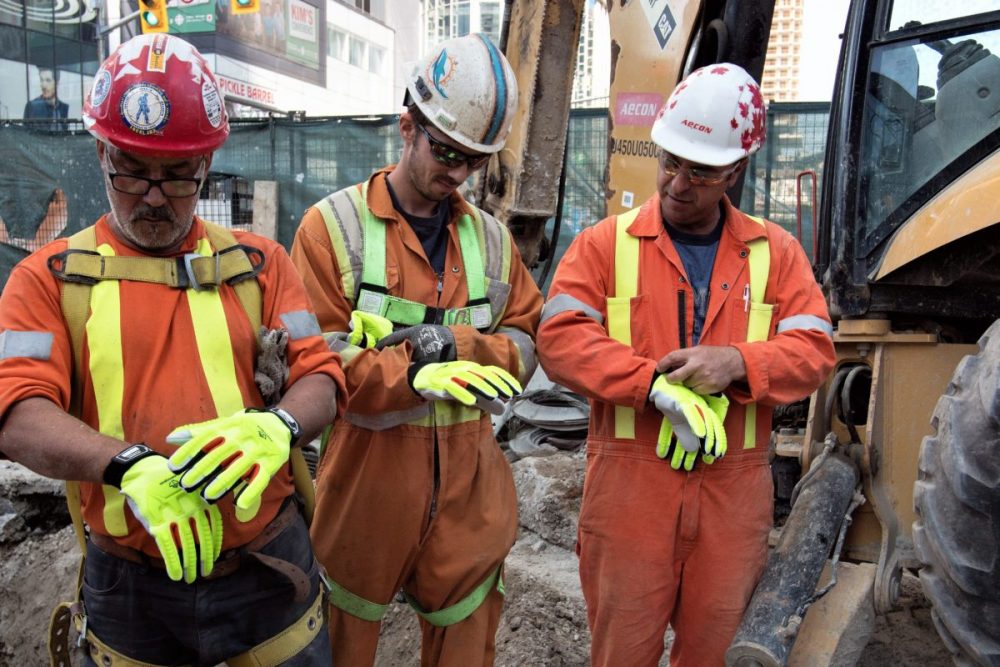 Why an impact standard was needed:
500,000 hands are injured in the workplace in Canada every year, according to Employment and Social Development Canada.
The bones and tissues in the back of our hands are vulnerable. Knuckle busting is common in many of Canada's major industries like construction, mining, manufacturing and utilities.
Back in the day, safety managers would have to make their own tests to test a glove. They might put something soft, like an apple, inside the glove and wack it with a hammer. If the apple came out without bruises, the padding on the glove was up-to-snuff
That's why the ANSI/ISEA 138 impact standard was needed, badly.
What ANSI/ISEA 138 changed for back-of-hand protection:
A lot of glove manufacturers could say they had the "World's Best" anti-impact glove without having to back up their claim.
By introducing ANSI/ISEA 138, there is a standardized test by which all gloves need to be tested.
The manufacturer cannot test the gloves. Instead, the impact-resistant gloves are tested by an accredited, third-party laboratory.
So now if a manufacturer says their glove is the best, they have data to back it up.
How impact-resistant gloves are tested:
The test involves dropping a weight on the impact point of a glove and recording the transferred force. The lab repeats the test eight times on the back-of-hand area of the glove and ten times on the fingers. Gloves receive a rating based on all the test results and the mean of the tests.
Gloves that have met the standard requirements will receive a rating of 1 to 3 depending on how it performed.
The higher the rating, the greater amount of force the glove can dissipate.
The standard requires manufacturers to add pictogram marking to the gloves (pictured here) that reference the performance level.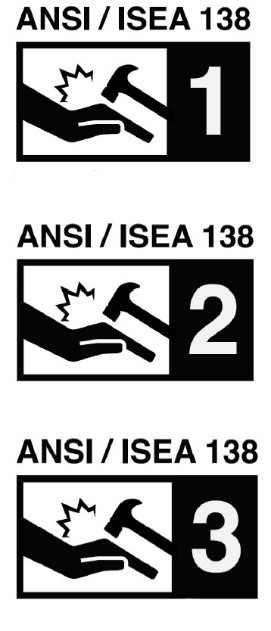 Classification of Impact Resistance
Choosing the right impact-protective gloves:
When looking for the right gloves for your work hazards, it's important to choose a glove that provides a balance between protection and dexterity.
We recommend the trusted impact-resistant line of gloves from Superior Glove, who provided a lot of insight and expertise as part of the group that developed the ANSI/ISEA 138 standard.
See all impact-resistant gloves from Superior Glove on our online shop.
These are some of our favourite gloves for each level of impact resistance.
Level 1 impact-resistant gloves:
Dexterity® 13-Gauge Impact-Resistant Glove with Foam Nitrile Palms
Features of this glove:
Impact-resistant back-of-hand protection safeguards against knocks and bumps without impeding flexibility or dexterity
Engineered Kevlar®-blended fiber provides great cut protection without adding bulk
Foam nitrile palm coating increases grip in wet and oily conditions
String-knit shell improves dexterity and breathability compared to traditional leather option
Recommended industries:
Oil & gas
Mining
Construction
Railroad
Industrial manufacturing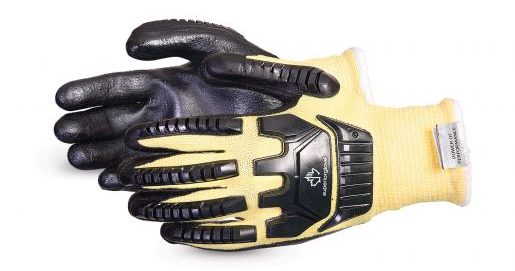 Level 2 impact-resistant gloves:
Clutch Gear® Mechanics Hi-Viz Impact-Resistant Glove with Goat-Grain Palms
Features of this glove:
Impact-Resistant back-of-hand protection safeguards against moderate impact hazards without impeding flexibility or dexterity
Goat-grain palms provide amazing abrasion resistance and added durability
Leather wraps around finger tips to eliminate seam placement in traditional wear areas for increased lifespan
Kevlar® and composite filament fiber lining
Hi-viz backing increases worker visibility on the job
The foam laminated spandex backing stretches for improved flexibility and the ergonomic styling adds greater comfort and dexterity
Wide elastic wrists with hook and loop closure tabs at the back means you can adjust these gloves for a snug, comfortable fit that keeps debris out
Recommended industries:
Construction
Material handling
Mining
Oil & gas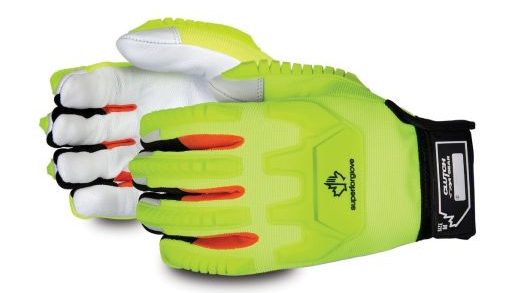 Level 3 impact-resistant gloves:
Endura® 4Pro™ Impact-Resistant, Goat-Grain Driver Gloves With Oilbloc™
Features of this glove:
4PRO™ back-of-hand protection offers optimal protection without impeding flexibility or dexterity
High tensile-strength goatskin provides outstanding abrasion resistance
Treated with Oilbloc™ for oil and water repellency
Kevlar® and composite filament fiber lining provides excellent cut protection
Arc flash tested for level 3 with an ATPV of 35 cal/cm2
Padded palm inserts provide minor vibration dampening D3O® elastomer protects from knocks by absorbing and displacing energy
Recommended industries:
Oil & gas
Mining
Construction
Lumber
Demolition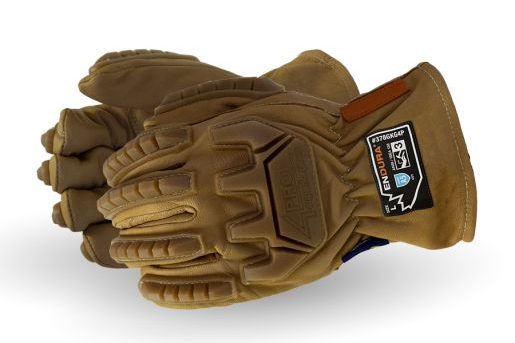 Need more safety glove help?
70% of hand injuries happen when workers are not wearing gloves. The other 30% were because the worker was wearing the wrong type of glove.
With workplaces trending towards increased automation, tighter deadlines and multi-function job roles, your hand protection program can become outdated.
Let us help with our complimentary glove review.