Hearing loss prevention program best practices [webinar]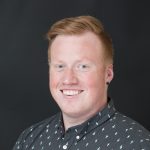 Matt Burtney
Content Marketing Specialist
June 17, 2021
Bev Borst of 3M recently joined us to discuss the best practices for creating a hearing loss prevention program. 
Elements of a hearing loss prevention program:
In this webinar, Bev explains the 8 elements of hearing conservation at work. These elements are outlined in CSA Z1007 and include:
Detect the hazard
Control the hazard
Hazard communication
Training
Evaluate the program
Recordkeeping
We were very fortunate to have Bev as our speaker. Bev is a technical committee member of CSA Z94.2, a technical specialist with 3M personal safety division, a certified occupational health nurse and she worked as a Registered Nurse for 14 years.
During the webinar, Bev covered the following topics:
The elements of a hearing loss prevention program
The importance of choosing the most appropriate hearing protection devices (HPDs) for workers
Hearing fit testing and how it can enhance a hearing loss prevention program
This post is a high-level recap of Bev's presentation. You can watch the whole presentation here.
Why focus on hearing?
Noise-induced hearing loss (NIHL) is the second most common cause of hearing loss after age-related hearing loss.
Noise-induced hearing loss is also 100% preventable.
Having your senior management team emphasize the importance of hearing protection sends a message to the rest of the organization that hearing matters.
Reviewing and strengthening your hearing loss prevention program is a great way to show the importance.
---
1. Detect the hazard
Detecting the hazard requires accurate measurement to understand an employee's noise exposure.
Sound measurement instrumentation can help with this. They should include software to detect, measure and evaluate a noise hazard.
Sound level meters measure sound pressure levels in real-time.
Noise dosimeters measure the noise exposure of an individual worker.
Learn more about sound measuring equipment.
---
2. Control the hazard
The goal here is to reduce noise at its source to manage a worker's exposure.
Bev recommends using the hierarchy of controls to help prioritize improvements in the workplace.
---
3. Hearing protection devices
Hearing protection devices are necessary when control measures fail to reduce
noise to an acceptable level.
The CSA standards Z94.2 and Z1007 outline best practices for choosing hearing protection devices.
CSA recommends four methods for choosing HPDs:
Use of classes which pre-assign the devices according to defined attenuation ranges
Use of a single number like noise reduction rating (NRR) or single number rating (SNR)
Use of the octave-band approach, and
Note: Bev provides a very good explanation of FAES fit testing during the webinar that you should not miss.
---
4. Audiometric testing
Audiometric testing is a standardized measurement procedure (hearing test) to check a worker's hearing.
There are two types of audiometer tests:
Reference test: Conducted after a period of 12 to 14 hours away from noise. The test is required within six months of a new hire, preferably within 30 days.
Monitoring test: This should be conducted annually.
Effective follow-up to hearing shifts can help prevent permanent noise-induced hearing loss.
In jurisdictions where audiometric testing is not a regulatory requirement, Bev suggests organizations go beyond the requirements and implement a best practice to assess the hearing health of their workers.
---
5. Hazard communication
The CSA hearing loss prevention program management standard sets out two requirements for hazard communication:
A clearly visible sign must be posted, and
Notifications informing workers of noise sources in the workplace.
In the webinar, Bev suggests going beyond just providing information about the noise sources and explain how these sources can impact a worker's auditory system and how hearing protectors can help prevent this and other negative health effects.
---
6. Training
Education is vital for hearing protection. Noise-induced hearing loss is a gradual disease and symptoms are not always apparent.
Worker training and motivation programs can go a long way to improving hearing protector use and reducing occupational NIHL.
Six tips for getting started:
Identify who needs training
Establish learning objectives
Determine how the training will be delivered
Develop your material
Deliver your training
Measure what is learned at the conclusion
---
7. Evaluate the program
The ultimate goal of a hearing loss prevention program is to protect people from developing a hearing loss caused by working in hazardous noise.
It's important to evaluate the overall effectiveness of the program.
Ask these types of questions:
Is it preventing noise-induced hearing loss?
Are there gaps?
How can it be improved?
Is the program efficient and cost effective?
Program evaluation should be documented and evaluated annually according to CSA Z1007. Evaluation techniques include surveys, visual inspections, discussions with workers and reexamination of noise levels.
---
8. Recordkeeping
Keeping accurate and current recordkeeping helps to manage and audit the program. It also helps protect your company and staff since good recordkeeping can help track an employee's hearing over time.
These records include:
noise surveys
actions taken
instrument calibration
audiometric testing
attenuation rating, and
training.
---
Next steps:
You may have noticed areas for opportunity within your hearing loss prevention program while reading this post.
You may need equipment, services, training or guidance.
Our team at Levitt-Safety can help! We offer a wide range of hearing conservation products and services including:
Have a question?
Our team of safety specialists is here to help answer any questions you might have. Fill out the form below to learn more about this topic or get recommendations on equipment, services or training.