Get a grip this winter: How to walk on ice with confidence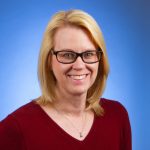 Leslie Molin
Market Segment Manager - Personal Safety
January 12, 2023
Winter in Canada is great. You can play the best sports, the scenery is gorgeous and the world becomes your freezer.
There's just one problem: Ice. Everywhere.
There were over 67,000 visits to hospital emergency rooms in Canada from unintentional falls on ice in 2019, according to the Canadian Institute for Health Information.
---
When you slip and fall, the 'best' outcome is bruising to your body and ego.
Here are three ugly stats on slips, trips and falls in Canadian workplaces:
Responsible for 20% of all workplace injury claims.
Injure over 42,000 workers every year.
Result in 260,000 lost workdays
Bonus terrifying thought:
This type of injury doesn't just affect the injured worker. It also affects the family, children and co-workers of the person. And, it can also cause sprains, bruises, fractures, cuts, concussions and other traumatic brain injuries.
The problem with traditional boots
You might be thinking "why don't I just get a good pair of boots?"
It's a great idea, but many winter boots do not offer good grip on ice. CBC Marketplace found 5 out of 6 common winter boots offered poor grip on icy surfaces.
Unlike commercial footwear, CSA-approved footwear needs to meet the testing standards laid out in CSA Z195: The Standard for Protective Footwear. However, slip resistance degrades the longer the footwear is worn.
You can easily improve employee safety while working outdoors with Surewerx spiked and spikeless ice traction aids.
Your whole team will love SureWerx Traction Aids:
Employees and safety managers will love the safety and simplicity.
Procurement will love the price.
Human resources will love the proactive approach to protecting employees.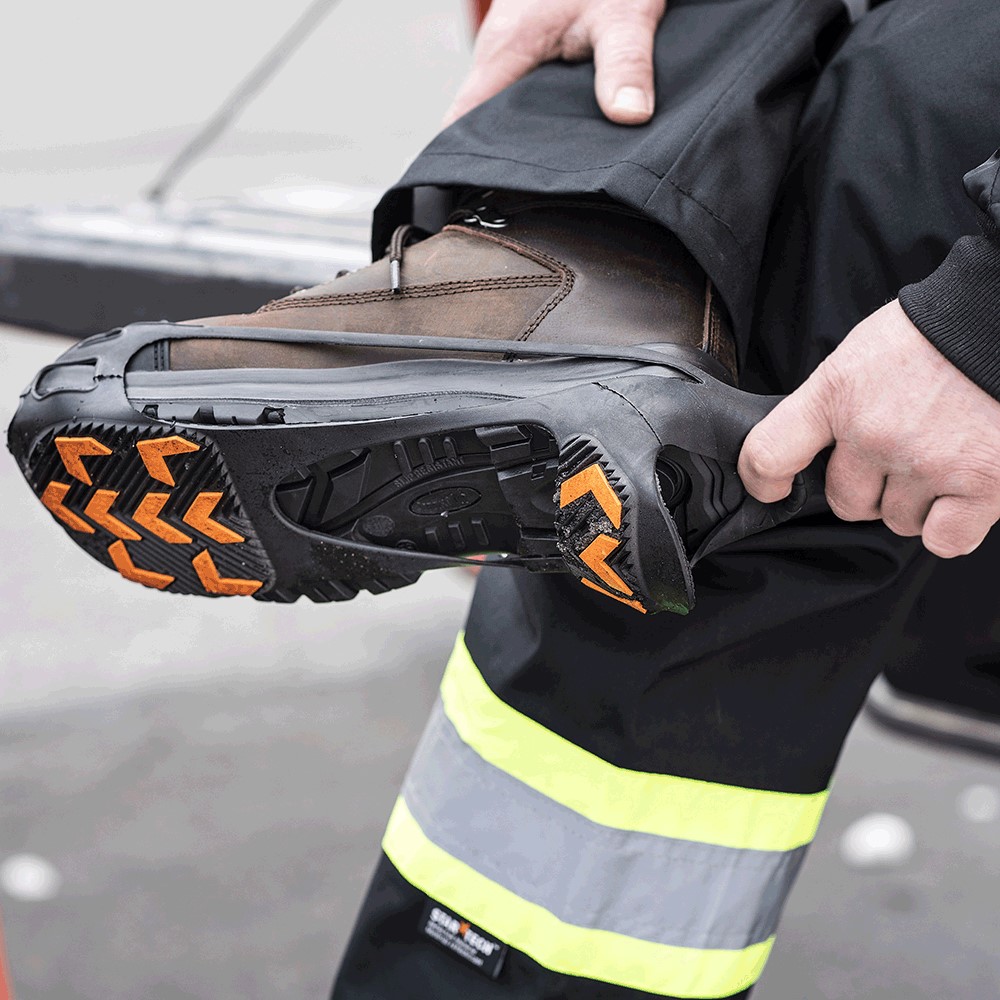 ---
Due North® Spikeless Traction Aid:
Slip on design fits over boots and shoes to grip ice
22 hi-viz chevron treads channel water away for better traction on wet and icy surfaces
Great for workers going between indoor and outdoor environments
Maintains flexibility up to -50°C and can be worn while driving, climbing ladders, and walking on grates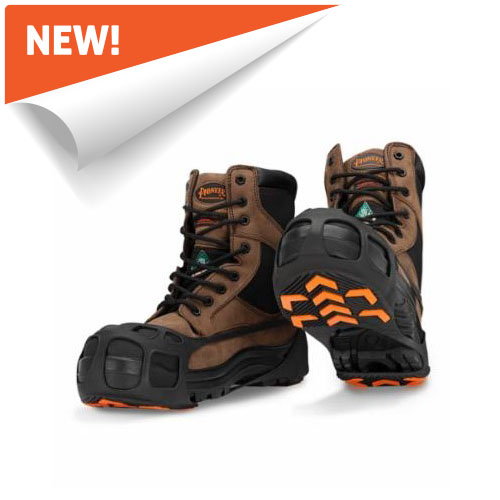 ---
K1® Mid-Sole Ice Cleat:
Ideal for traditional work boots
Durable tungsten carbide studs
14.8mm cleat height
Hi-vis orange strap
Adjustable strap to keep ice cleat in place
Rotates for versatile work environments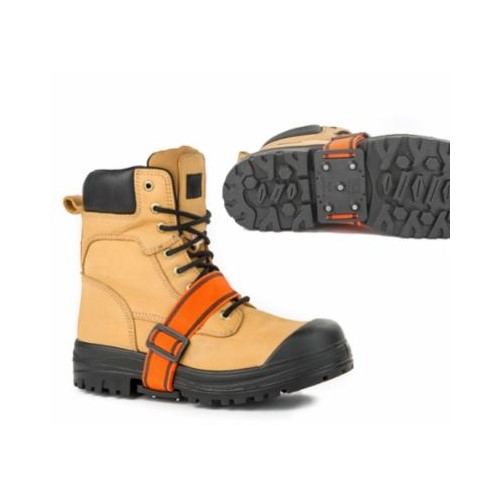 ---
K1® Intrinsic Mid-Sole Ice Cleat:
Certified to prevent sparking in volatile environments
Available in three profiles for different boot types
Trusted by oil and gas, utilities, wastewater and agriculture
Made with durable ice-penetrating stainless-steel spikes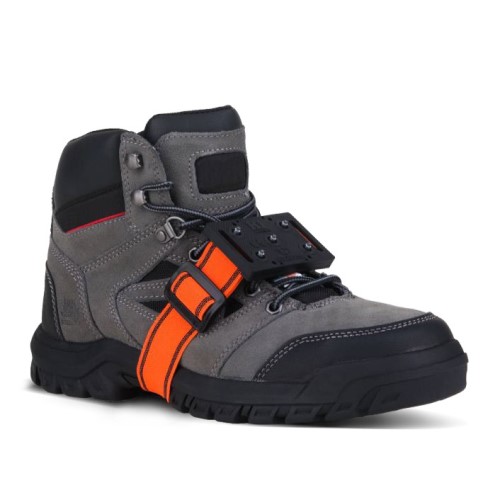 ---
Want to lower your recordable injuries this winter?
The key to preventing workplace injuries from falls starts with choosing the right product. SureWerx carries a lot of different traction aids. Options include:
Spikes for different boot profiles
Intrinsically safe
Spikeless
Heel specific
You can find the best fit for your needs by chatting with someone from our team.
We'll discuss your general duties, hazards and climate type to figure out which traction aids are best for you.
Set up a traction assessment call:
Fill out the form below and a member of our team will contact you to organize a date and time.