Returning to work: Safely communicate from a distance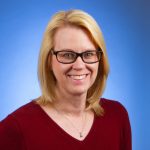 Leslie Molin
Market Segment Manager - Personal Safety
May 14, 2020
With businesses beginning to reopen, it will not be 'business as usual.' Many will be operating at half capacity or in modified arrangements to allow for physical distancing.
The problem: Safely communicating with coworkers
Maintaining a safe physical distance can be particularly challenging when communicating in loud settings, like manufacturing, construction or production.
The solution: Electronic earmuffs
With hearing loss on the rise, wearing a good set of earmuffs is essential in environments where workers are exposed to loud levels of noise or long periods of increased noise activity.
Using electronic earmuffs will not only protect your hearing but allow you to communicate with coworkers.
3M™ Peltor™ TacticalPro with Foldable Head Band
Peltor by 3M has become the industry leader in this space by incorporating microphones in an unobtrusive way.
The Peltor TacticalPro uses environmental microphones to allow for face-to-face conversation. The design of the earmuff amplifies low-level sounds while dampening loud noises.
The foam and liquid-filled cushions act as an acoustic seal to reduce noise levels. The filling also makes this headset more comfortable to wear for long periods of time.
The headset runs on batteries with a 250 hour lifespan, which is great for people who forget to charge at night.
The earmuffs tuck inside the head band for compact storage, which is great if you stuff them in a bag or locker at the end of your shift.
You can buy this model of the TacticalPro through our online store.
Note: The TacticalPro also comes in a neckband version for anyone who wears a hardhat or other piece of head gear. You can buy the neckband version through our online store.
3M™ Peltor™ LiteCom Plus Headset
The Peltor LiteCom Plus headset has an integrated two-way radio for clear, hands-free communication.
This headset is unique because it allows for two-way conversation on up to 22 channels and has a range of up to 9,500 feet. Another great feature about these earmuffs is the adjustable speech microphone. It has noise-cancelling capabilities which means even in a noisy industrial setting, your team can still communicate.
Peltor integrated environmental microphones for ambient sounds which means your team is not isolated from their surroundings and can still hear alarms, machinery and voices.
The external jack lets you connect to a smartphone, shoulder mic or other external device.
You can buy the LiteCom Plus through our online store.
Howard Leight by Honeywell Impact Sound Amplification Earmuffs
These Impact brand sound amplification electronic earmuffs by Howard Leight provide hearing protection while keeping you connected to your work environment.
Directionally placed microphones increase important ambient sounds like conversations, announcements or alarms. If noise level rises above 82 dB, the earmuffs revert to passive mode which automatically shuts off amplification.
These earmuffs use AA batteries, which is great for individuals who forget to recharge their earmuffs at night. Earmuffs have a 3.5mm audio jack with cable for connecting to phone or two-way radio.
You can buy the Impact Amplification Earmuffs through our online store.
The importance of hearing conservation:
As electronic hearing options become more accessible and affordable, it makes perfect sense to include this within your PPE program where possible.
COVID-19 has changed the workforce landscape for many companies. For instance, remote work did not seem like an option before March but companies were forced to adapt and proved it is a viable option.
While it's not possible for companies in the manufacturing and production industries to work remotely, savvy teams will look to options that allow a facility to stay open while increasing worker safety through physical distancing.