We're donating $1 to Egale Canada from every rainbow mask we sell, here's why
Charlotte Lane
Summer Student - Marketing and eCommerce
June 24, 2021
Levitt-Safety is proud to announce our new partnership with Egale, Canada's leading organization for 2SLGBTQI people and issues.
We are donating $1 for every box of rainbow masks we sell to Egale Canada. Shop here.
The acronyms and words used to describe 2SLGBTQI people and communities continue to evolve, reflecting the complex nature of all members. This acronym, along with all its many forms has many meanings and representations, stands for:
Two-Spirit
lesbian
gay
bisexual
transgender
queer, and
intersex.
Levitt-Safety's sister company, Northern Light Technologies (NLT), has begun manufacturing multiple colours of their popular M127C respirator including a rainbow-patterned pride mask.
We are thrilled to join forces with NLT and Egale to do our part to improve the lives of 2SLGBTQI people in Canada and enhance the global response to 2SLGBTQI issues.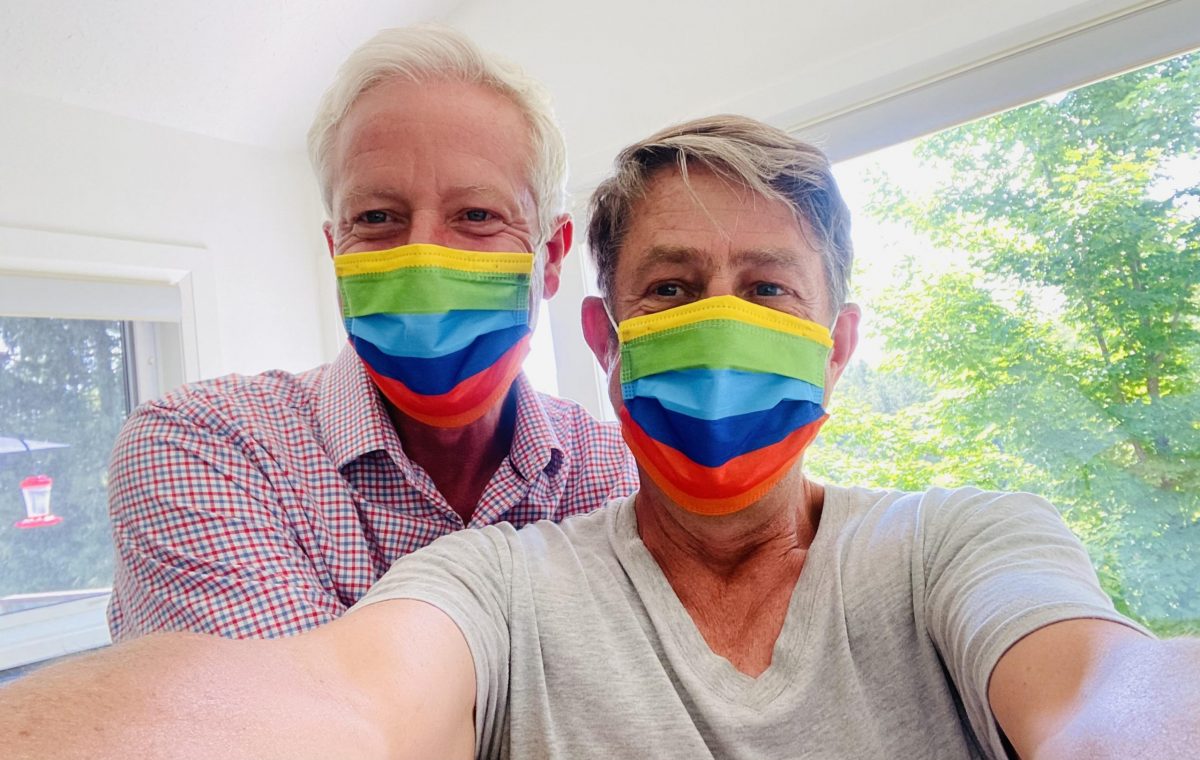 Egale's vision is to see "a Canada, and ultimately a world, without homophobia, biphobia, transphobia, and all other forms of oppression so that every person can achieve their full potential, free from hatred and bias".
They have set out to achieve this goal through research, education, awareness and by advocating for human rights and equality.
They strive to:
inform public policy
inspire cultural change, and
promote human rights and inclusion through research, education, awareness and legal advocacy.
"We are excited to partner with Egale on this venture because we trust in what they are trying to accomplish," said Heidi Levitt, co-CEO of Levitt-Safety. "Levitt-Safety's mission and aspiration is a safer place for Canadians to live and work and we want to be a part of making 2SLGBTQI people safer in Canada."
Levitt-Safety is a family-owned and family-run company. We endeavor to foster a culture and environment in which every employee feels safe, comfortable, and welcome.
Levitt-Safety launched our Sensitivity, Diversity & Inclusion Committee in July 2020, and we are committed to cultivating a safe and respectful workplace that encourages individuality. This is an employee-led initiative to recognize, respect and value the different backgrounds and experiences within the Levitt-Safety family.
We feel honored to be a part of Egale's line of partners for this year's #PrideInside. The #PrideInside2021 Marketplace is a collaborative platform where a percentage of each purchase from Egale's partners will be donated back to Egale. Levitt-Safety is donating $1 for every box of rainbow-patterned ASTM Level 2 disposable medical masks.
Together with Egale we encourage people to safely celebrate pride this year with these masks.
For more information about Egale Canada, please visit egale.ca or their resource section.