Why schools and hospitals are colour-coding their face masks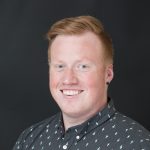 Matt Burtney
Content Marketing Specialist
September 28, 2021
Recently, a lot of schools and hospitals have been buying these colourful face masks.
We didn't think much about it at first. But it kept happening.
So we got curious and did some digging.
And the answer was fascinating!
These enterprising schools and hospitals have been using these masks to create colour-coded systems.
People receive a specific colour of mask depending on their role.
For instance, one hospital in Ontario issues blue masks to their staff and gold masks to visitors and patients.
A school in Alberta issues orange masks to visitors, black masks to staff and blue masks to students.
Why create a colour-coded mask system?
Face masks aren't going away any time soon, so it's a simple visual system that doesn't require much interpretation.
Security is a top priority in schools, hospitals and other public institutions.
Knowing who is in the building is important for the safety of staff, visitors and students/patients.
Many organizations are also mandating visitors swap their reusable face masks for a disposable option at the door. This way organizations can ensure the quality and effectiveness of the mask.
The benefit of a colour-coded system:
Visitor assistance: Visitors who are unfamiliar with an organization may have a hard time knowing who to speak to for assistance. The visual reminder to look for a person wearing, for example, a green mask makes this easier.
Emergency support: Visitors will be less familiar with policies and best practices to respond to an emergency. Staff can easily identify who may require extra support and attention to safely in the event of an emergency.
Security: Knowing who is on the premise improves security. This is especially important with the vulnerable populations in schools, hospitals and long-term care facilities. It's obvious if someone hasn't signed in with reception because they aren't wearing a colour-coded mask.
Mask quality: Masks are proven to limit the spread of viruses and bacteria. This is crucial with the continued threat of Covid-19 and the start of cold and flu season.
Access: Kids from disadvantaged homes deserve the same access to health and safety as other kids in school. By supplying the masks, schools ensure every child can have a safe learning experience.
What colours are available?:
Blue
Black
Green
Gold
Pink
Orange
White
Rainbow
3-Ply Disposable Level 2 Medical Mask:
50 masks per box
40 boxes per case
ASTM F2100 level 2 for moderate protection from liquid splash
Class 1 medical-grade mask
Bacterial filtration efficiency (BFE) > 99%
Particulate filtration efficiency (PFE) 0.1 micron > 99%
Metal core in nose bridge for easy molding
Latex and fiberglass free
Made in Canada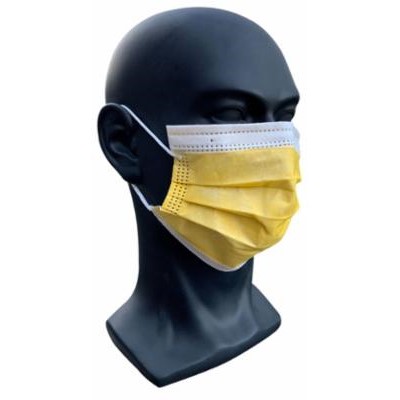 Who can benefit from a colour-coded face mask system?
Any workplace or public institution that needs to keep track of people can benefit from a colour-coded face mask system. This includes:
long-term care
healthcare organizations
daycares and youth programs
government offices, and
tourist attractions.
Have a question?
Our team of safety specialists will be happy to answer your questions and provide recommendations and pricing.