How to celebrate the holidays safely during COVID-19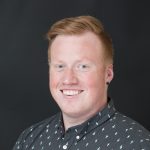 Matt Burtney
Content Marketing Specialist
November 25, 2021
Nearly two years into the COVID-19 pandemic, another holiday season is upon us. The case counts are lower than a year ago, but a lot of the same uncertainty remains about hosting or attending holiday gatherings.
There is some good news. We've learned a lot about how the virus spreads over the two years, so we know what works and what doesn't.
Here is some other good news:
81% of Canada's total population

has received at least one vaccination dose.
Our

new cases per 100,000 are low

compared to other countries with similar resources and demographics.
Children aged 5 to 11 can now be immunized.
Thousands of people living in Canada continue to get their

first vaccine every day

.
The fourth wave was not as severe as the second or third wave in Canada, which means the strategies set out by Public Health are largely working.
With that said, there is some bad news:
Our seven-day rolling average is noticeably increasing. For reference, when we published this story, it was hovering around two thousand new cases. The average is now over three thousand. There is also the omicron variant that has been found in Canada and is believed to be more transmissible than the delta variant.
These three events could cause trouble:
We've entered the dark season, which is pushing people indoors.
Major celebrations like Christmas and New Year's are nearing.
It's cold and flu season.
"Influenza and pneumonia" was the sixth-leading cause of death in Canada between 2015 and 2019.
Hospitals saw a steep drop off in 2019-2020 with cold and flu season ending eight weeks earlier than average.
In the 2020-2021 season, laboratories only confirmed 69 cases of influenza. This was down from an average of 52,169 reported cases in the past six seasons.
The additional precautions that have been in place over the last two years mean severe influenza cases haven't placed extra strain on ICUs already dealing with COVID-19 cases.
That could change this year. With high COVID-19 vaccination rates and relatively low new daily case counts, there is a pent-up desire this year to spend the holidays with friends and family.
What precautions you should take this holiday season:
Control what you can control and review your local public health unit guidelines before deciding to entertain guests indoors.
We've put together this list of best practices for limiting illnesses from cold, flu or COVID-19 should you decide to have guests over or attend a get-together.
---
1. Ventilation and air purification
Ventilating a room means replacing the indoor air with outdoor air. The easiest way to create airflow is to open windows. This may not be comfortable or possible for long periods in the winter. However, doing so "for a few minutes at a time during the day can still improve air quality with minimal impact on the indoor temperature," according to the Public Health Agency of Canada (PHAC).
Having an air purifier with a HEPA filter can help increase the air exchange within the room.
HEPA filters remove at least 99.97% of airborne particles with a size of .3 microns and even more particles of other sizes -- whether bigger or smaller. So, the HEPA filter will trap COVID-19, cold and flu pathogens.
While it's not a magic bullet, air purifiers are helpful along with ventilation and wearing face masks.
"Masks offer at least a 50% risk reduction. A personal air cleaner might reduce that another 50%, for a total risk reduction of 75%. Increased ventilation could get the reduction to 85% or 90%. But if you take off the mask, that percentage plummets." said Dr. Richard Corsi, dean of the College of Engineering at Portland State University, in an interview with NPR.
Party tip: You can use this tool developed by Professor Joe Allen to determine the correct size of air purifier for your space.
---
2. Face masks
New PHAC guidelines point people away from cloth/non-medical masks and towards medical face masks and respirators. Specifically, people at risk of more severe outcomes from COVID-19 or at a higher risk of exposure.
Cloth masks became popular because they were the only option during the early days. They've remained popular because they're reusable and eco-friendly. While they are still better than nothing, there is no required standard for non-medical masks sold in Canada. This means quality will vary from manufacturer to manufacturer.
A respirator, like an N95, provides the highest level of filtration and PHAC guidelines now state a respirator worn in the community doesn't need to be fit tested.
For most people, a three-ply medical face mask will provide adequate protection.
In North America, a medical face mask meets ASTM F2100 standards and filters 95% of particles 3 microns in size or bigger — a grain of salt is 100 microns, for reference.
"[T]he virus is about .1 microns in size... it's released into the air embedded in a particle of mucus and saliva," says Dr. Corsi. "It can't survive outside that particle."
Remember that a face covering can only be effective if it's worn correctly (we're looking at you, Uncle Merv -- your nose goes under the mask).
Party tip: Have medical face masks available and offer one to each guest. We carry Canadian-made 3-ply medical face masks in several colours. Turn it into a game by having guests trade their Christmas cracker crowns that best compliment their mask colour.
---
3. Rapid COVID-19 tests
The hardest part about containing COVID-19 is that people are most contagious two days before they develop symptoms.
With kids returning from school for winter break and relatives visiting for the holidays, rapid antigen testing can help.
The test is easy to administer and results are available in just 15 minutes.
The Abbott Panbio is becoming one of the most popular tests in Canada -- the test works like this. We also carry the BD Veritor system.
Party tip: Use the test along with (not in place of) the other precautions mentioned in this article.
---
4. Sanitizers and disinfectants
COVID-19 doesn't live well on surfaces. While infections are possible through contact with a contaminated surface, the risk is low. On the other hand, cold and flu pathogens can live on surfaces for a few hours or a few days and infections are common.
Party tip: Place hand sanitizer by doorways and gathering spaces. Use surface decontaminant wipes with a COVID-19 kill time before people arrive and after they leave on common surfaces like doorknobs or counters.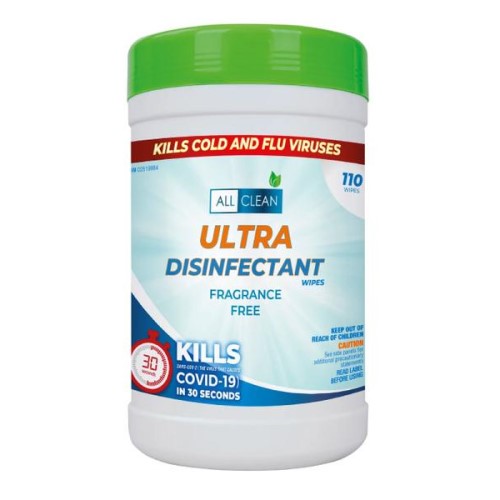 ---
Merry Christmas and Happy Holidays!
Our team at Levitt-Safety wants life to return to normal as much as everyone else. We miss having our Christmas party, seeing our coworkers in person and getting together with friends and family.
An increase in illnesses can overwhelm our healthcare system and prolong the pandemic.
We're not advocating for not getting together, we're just encouraging everyone to do so safely.
Have a safe and happy holiday season however you celebrate!