Can you use an expired N95 mask?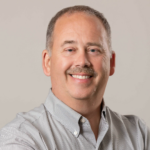 Michael Douglas
National Manager, Market Segments
March 18, 2020
Can you use an expired N95 mask?
In February, respirator manufacturer 3M released a technical bulletin called 'Respirators Beyond Their Shelf Life -- Considerations.'
"In times of increased demand and decreased supply, consideration can be made to use N95 respirators past their intended shelf life. However, the potential exists that the respirator will not perform to the requirements for which it was certified. Over time, components such as the strap and material may degrade, which can affect the quality of the fit and seal. Prior to the use of N95 respirators, the HCP [healthcare professional] should inspect the respirator and perform a seal check. Additionally, expired respirators may potentially no longer meet the certification requirements set by NIOSH."
We answered the question in a recent respirator panel discussion -- watch more here.
Levitt-Safety has conducted random fit testing using various brands of expired masks. In our experience, those masks continue to pass fit tests, suggesting the tested masks were still good to use.
It's important to note we tested expired masks in a limited sample size. It does not necessarily mean that all expired masks will be effective. We recommend customers do their own testing before issuing any expired masks.
Before using an expired N95 respirator, you should try sourcing other NIOSH-approved respirators, including:
This follows the best practices from 'Strategies for Optimizing the Supply of N95 Respirators.'
The CDC makes this recommendation because healthcare services are essential and must continue in the face of the COVID-19 outbreak.
Any organization choosing to use expired N95 masks should notify staff before use. The organization should also reemphasize the importance of inspections and user seal checks.
In short, if you decide you need to use expired N95 respirators, you must understand:
They are not considered NIOSH-approved respirators.
You should ensure they were stored according to manufacturer specifications.
They have to be inspected properly, including head straps and nose pieces
They should be your last choice after in date N95s, elastomeric APR and PAPR
Why might the respirator not perform to its requirements?
The longer a respirator is stored past its shelf life the less likely it is to perform as intended.
It's not only the filter that could be affected once it's past its shelf life, but key components to an effective seal like the headbands can lose elasticity and/or become brittle and break, or the nose foam can harden preventing an effective seal.
There is also a consideration to make from a health and safety compliance standpoint. Once expired, even if a mask 'works,' it has lost its N95 approval. This means even if the mask works, the user may be technically out of compliance if used in an environment above the threshold limit value of the hazard. If below the threshold limit value, compliance is not a legal problem since the mask is being used as a barrier.
Can you use expired N95 masks for training?
According to 3Ms bulletin, training activities are a great place to use respirators that are beyond their shelf life. During the training, wearers must be trained on correct donning techniques including:
headband placement
nose clips, and
conducting user seal checks.
If your organization has access to expired respirators that are the same model as what your staff is using, it's suggested that you use those respirators for training. This way you can save non-expired respirators for protection.
Can you use expired N95 respirators for fit testing?
You can use expired respirators for fit testing in certain situations. Your organization needs to decide if it's appropriate with considerations such as:
Only performing fit testing with respirators stored according to the storage conditions on the packaging.
Visually inspecting the respirator before using it in a fit test to confirm it's not damaged or defective. This includes headbands, nose clip, nose foam and shell.
Consider the time between the mask's expiration date and the date of your testing. Shorter periods of time between those dates are more reasonable -- more than a year between the dates is not desirable.
Keep an eye if you experience less-than-expected fit test pass rates with these respirators. If that happens, you'll want to consider discontinuing their use.
How to store your disposable respirators:
In their post 'Why Do Disposable Respirators Have a Defined Shelf Life?' 3M explains how you should store your disposable respirators because "storage conditions are a key factor for shelf life."
They suggest:
Always store respirators in their original packaging.
Keep respirators away from contaminated areas, dust, sunlight, extreme temperatures, excessive moisture and damaging chemicals.
Implement good inventory management practices, including stock rotation.
In that article, 3M also provides suggestions for replenishing your stockpile and disposing of expired respirators. Read more.
Have more questions about N95 respirators or fit testing?
Our team is always here to help. Fill out the form below and a member of our team will contact you to help.