Why you need a CAD drawing of your fire suppression system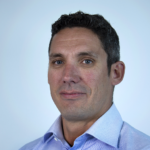 Derek McEwen
Market Segment Manager, Fire Systems and Mining Technology
November 10, 2020
CAD drawings are worth their weight in gold for so many reasons. We can help whether you need a CAD drawing for your kitchen, vehicle or special hazard fire suppression system.
This post explains what CAD drawings are, the types you can choose from and the benefits of having CAD drawings created for your system.
What is a CAD drawing?
CAD stands for Computer-Aided Design and it helps engineers and designers create professional-level drawings.
AutoCAD is a specific type of CAD software and it can create 2D and 3D drawings and models.
For the purposes of our article, we'll use CAD and AutoCAD interchangeably.
Why you need CAD fire drawings:
Most manufacturers will state in their manuals that you need to document the entire fire suppression system installation with drawings, photographs, and/or written descriptions. You'll also need to store these documents in a permanent file for future reference.
This is why the AutoCAD drawing is worth ten thousand words.
It clearly outlines the system's components and their locations as well as the direction and placement of the nozzles.
With new insurance requirements and possible liabilities, you need to have records for inspections and installations for all systems.
This includes engineered and pre-engineered systems like:
vehicle fire suppression systems
kitchen fire suppression systems, and
special hazard fire suppression systems.
What the fire system drawings look like:
Our in-house CAD team can design two-dimensional and three-dimensional drawings and create a custom package to suit your needs. Check out the gallery below to see what we can create for you:
The immediate benefits of a CAD fire drawing:
There are a number of benefits to having an AutoCAD drawing for your fire suppression system. We've divided them into immediate benefits and future cost-savings benefits.
Record of Installation: Ensures the system is up to code, meets manufacturer requirements and the potential needs of your insurance company.
Record of Original Design: This is useful in instances where a design needs to be changed due to other maintenance performed on the equipment.
Clear Layout: The CAD drawing provides a clear idea of what is covered and where the components are located.
Maintains Consistency: Serves as a reference for application installations to maintain consistency and reduce risk of rework.
Quality Assurance: It's an additional level of quality assurance and quality control (QA/QC) as well as installation verification.
Cost savings down the road:
Investing in a fire suppression system is not cheap. This is complex equipment that is designed to save lives.
Adding a CAD drawing to your system provides additional protection to a large investment.
Here's how it can save you money down the road:
Training Tool: For visual inspections and operator orientation.
Reduces Downtime: Gives the mechanic a point of reference during system strip down or component swap.
Shared Knowledge: CAD drawings allow for shared knowledge of how a shutdown is tied down for multiple departments and helps with troubleshooting.
Insurance: It gives your insurance company proof of fire suppression which could be required for coverage or lower the cost of coverage for the fleet.
Check Sheet: The CAD drawings can serve as a maintenance check sheet.
Purchasing: It is a visual representation to explain any proposed or future installs which saves times and allows for more comparable quotes.
Repeatability: Allows for the ability to keep the fleet consistent. This reduces the training cost and complexity of a system's design.
Authorities Having Jurisdiction: It's a confirmation to Authorities Having Jurisdiction that you are serious about meeting more than basic requirements.
How to get started:
Whether you need a single diagram or a complete set of fire system drawings, Levitt-Safety can provide you with a custom package that suits your needs.
We can also produce AutoCAD drawings for your already existing system!
To get started, fill out the form on this page and a member of our team will contact you to set up an introductory call.
We'll learn about your goals and provide a quote based on your needs.