Get tailor-made chemical PPE suggestions with the Ansell Guardian® program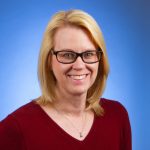 Leslie Molin
Market Segment Manager - Personal Safety
July 5, 2022
Choosing the right personal protective equipment (PPE) for working with chemicals shouldn't be difficult. We're making it easy to buy the best chemical PPE by teaming up with Ansell to bring you the Ansell Guardian® program.
Get tailor-made PPE suggestions today
Why it's important to have the right chemical PPE:
Are you ready for some terrifying statistics about chemical accidents?
Canadian workplaces filed more than 18,300 lost-time claims

in 2019

because of exposure to harmful substances or environments.
580 workers died in Canada due to exposure to harmful substances or environments based on the

latest data from AWCBC

.

The UN estimates

that one worker dies every 15 seconds from toxic work exposures work and costs an estimated three trillion dollars in

Global GDP
Chemicals can pose significant health and safety risks. Having the right chemical PPE doesn't just give workers confidence that it will protect them, it's also about finding the right level of protection so workers feel comfortable.
The Ansell Guardian program takes your unique chemical threat levels into account to recommend the best full body and hand protection for each job.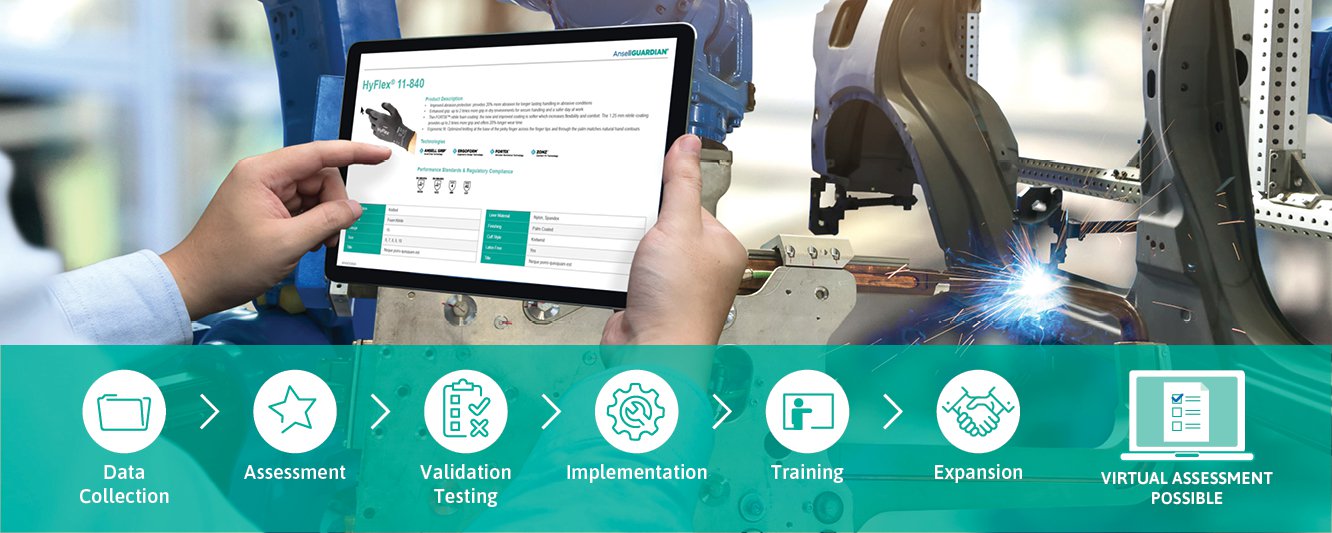 What is the Ansell Guardian program?
Ansell Guardian is a program that uses a data-driven methodology to deliver personalized assessments unique to your business and application. The program helps customers improve safety, productivity and cost performance based on 45 years of safety assessment experience.
Ansell uses extensive chemical testing to determine permeation and degradation data to identify the appropriate hand and body protection for the chemicals you use.
The benefits of the Ansell Guardian program:
There are many benefits that your company can experience through the program, including:
Injury prevention: Reduce the risk and cost of injuries.
Contamination: Avoid costs associated with product contamination and cross-contamination.
Cost reduction: Improved business performance that lowers direct and indirect PPE costs.
Standardization: Ensure the optimum product selection across similar jobs.
SKU reduction: Minimize SKUs to improve working capital.
Controls: Optimize dispensing, usage and disposal procedures.
Training: Educate employees on the proper selection, use and disposal of products.
Productivity/waste reduction: Improve output through waste elimination.
Three ways companies improve their performance through the program:
Improved worker safety: 65% injury reduction and increased regulatory compliance.
Cost savings: $170 million in customer savings thanks to advice and guidance that lowers the overall cost for companies.
Increased productivity: 25% portfolio reduction through optimized PPE dispensing, improving your company's output and eliminating waste.

How the program works:
The Ansell Guardian program focuses on results. With simple and clear processes that focus on relevant areas. You can use the program in one application or across an entire site or multiple sites.
Since every situation is unique, each assessment is tailor-made using data for a unique solution to meet your objectives. You'll also receive samples and training to ensure a successful transition. Virtual assessments are available as well.
Through the program, you'll be provided with a summary that includes:
permeation times
degradation classes
product details
customized reports
selection criteria
colour-coded visual charts for easy PPE selection, and
customizable views for each chart.