The future of pulmonary function testing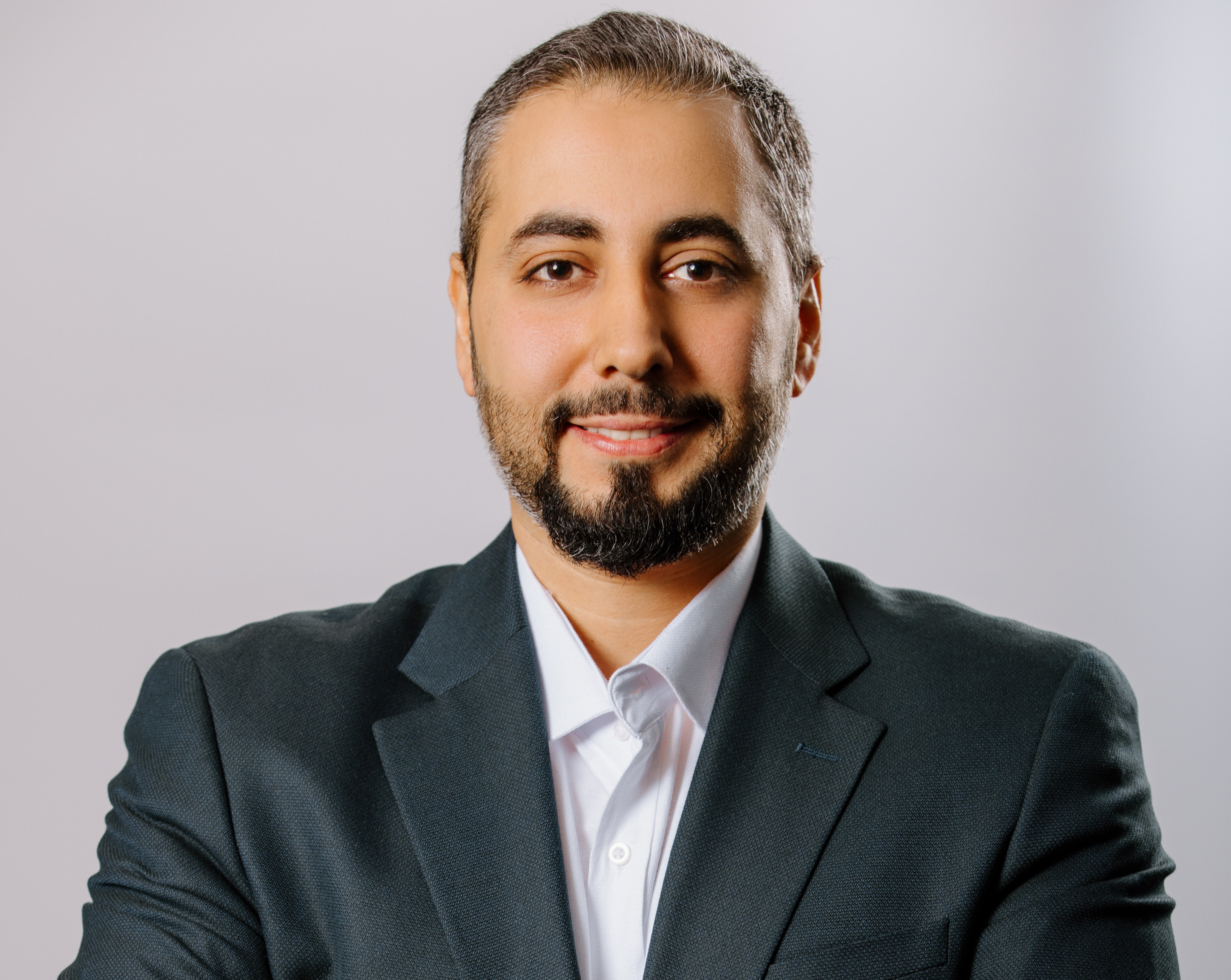 Mohammad Naja
Healthcare Account Manager
March 3, 2023
On March 11, 2020, the World Health Organization declared COVID-19 a global pandemic. Moving forward, we can explore new ways to deliver better care.
Since COVID-19 was a respiratory condition, there was a surging demand for respiratory therapy and a shortage of resources and care available to provide adequate patient support. The traditional PFT (pulmonary function testing) setup, usually performed in hospital-based lung function testing laboratories, needed more flexibility.
The need for complete PFT testing in individual facilities increased as the pandemic evolved. As a result, PFT moved from hospital laboratories to point-of-care (POC) settings – such as physician offices, occupational health clinics and at the bedside. 
The COVID-19 crisis presented a unique opportunity to rethink how we perform pulmonary function testing. As the immediate effects of the pandemic subside, the advantages of switching to this testing model are still relevant and even more critical to lung function testing and program delivery.
Examining the lasting impact of the pandemic
According to the World Health Organization (WHO), respiratory diseases are the leading cause of death worldwide. Chronic obstructive pulmonary disease (COPD) is the third leading cause of death, causing 3.23 million deaths in 2019, equating to an estimated 6% of all deaths globally and making it the third leading cause of death worldwide.
However, despite these alarming statistics, over 50% of people with COPD remain undiagnosed. This is primarily due to a lack of access to testing facilities. Even in developed countries, many patients are not referred to a laboratory until their symptoms progress.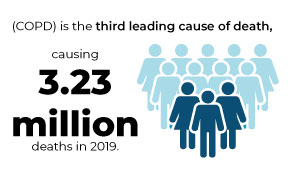 And now, a growing population of COVID-19 survivors with prolonged post-acute symptoms, a syndrome often described as "Long COVID," are emerging. These symptoms are predominantly related to respiratory impairments, including neurological issues, cardiovascular complications, and chronic fatigue.
According to Johns Hopkins University, lung recovery time after COVID-19 can last three months to a year. These patient groups experience limited lung function for some time. Even for someone who beats the virus, it's essential to measure lung function so recovery can be monitored and treated.
The need to perform PFT testing quickly and accurately outside the hospital environment is vital. The looming spectre of long COVID has made pulmonary function testing more critical than ever.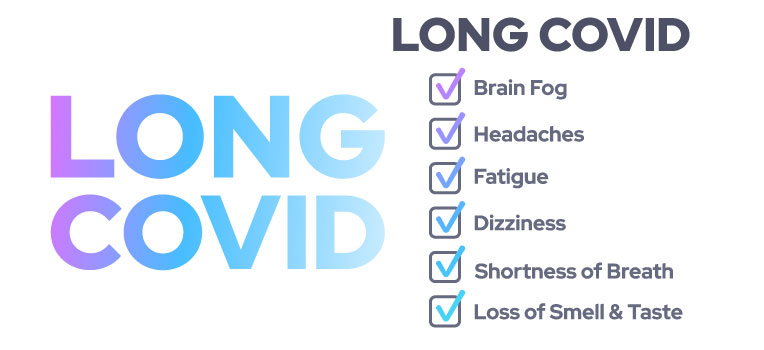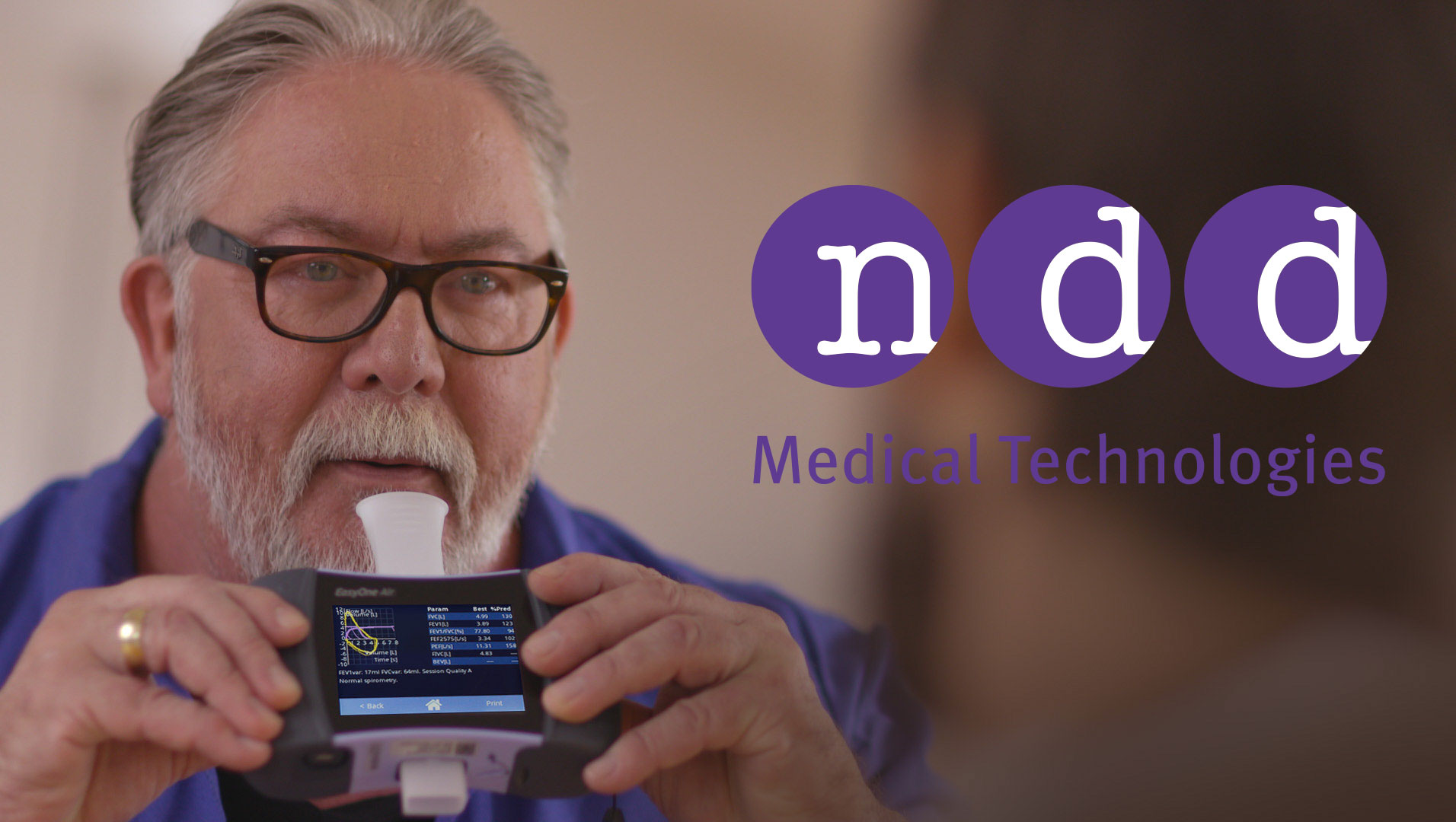 The future of point of care pulmonary function testing
Pulmonary function testing (PFT) is no longer limited to specialized facilities such as hospitals and laboratories. Now, clinics and individuals can have the same full range of testing abilities, which can be a game changer for COPD diagnosis, disease management, and monitoring of COVID-19 survivors.
This is made possible with the help of modern technology. A new generation of highly precise, fully automated and maintenance-free compact PFT instruments like the EasyOne® Air from ndd Medical Technologies has been designed specifically for this need.
Portable PFT devices like these are set to make accurate, consistent and reliable lung function testing more straightforward and more accessible. They also have the added benefit of being inherently resistant to contamination by design, as the breath does not come into direct contact with the sensors.
In addition, the inline EasyOne® filter solutions provide a double layer of protection for patients and healthcare professionals and paired with the FlowTube mouthpieces, you will avoid cross-contamination between patients and reduce device cleaning to an absolute minimum. With one device, healthcare professionals can quickly establish baseline spirometry results for every patient and watch for anomalies before they become noticeable symptoms.
As we adapt to a world beyond COVID-19 with COPD and other comorbid diseases continuing to rise, portable PFT devices will make essential lung function testing more accessible and adaptable for the masses—without sacrificing accuracy and reliability. This translates to faster and improved diagnoses and better quality of care for patients. Clinicians also benefit by accessing testing results in real-time, eliminating communication barriers between facilities while ensuring patients get the most appropriate treatment as soon as possible.
The time is right for point-of-care PFT, and with the right technology already available, maybe it's finally time to break free from the constraints of the lab and think beyond the status quo.
Introducing the EasyOne Air Spirometry System
Modern technology has reduced the size and expense of PFT equipment to bring it within reach of every practice. The NDD EasyOne Air is an economical, handheld solution that empowers clinics and offices of any size to quickly start a spirometry program and test patients where they are instead of where you want them to go.
ndd EasyOne® Air Portable and PC Spirometer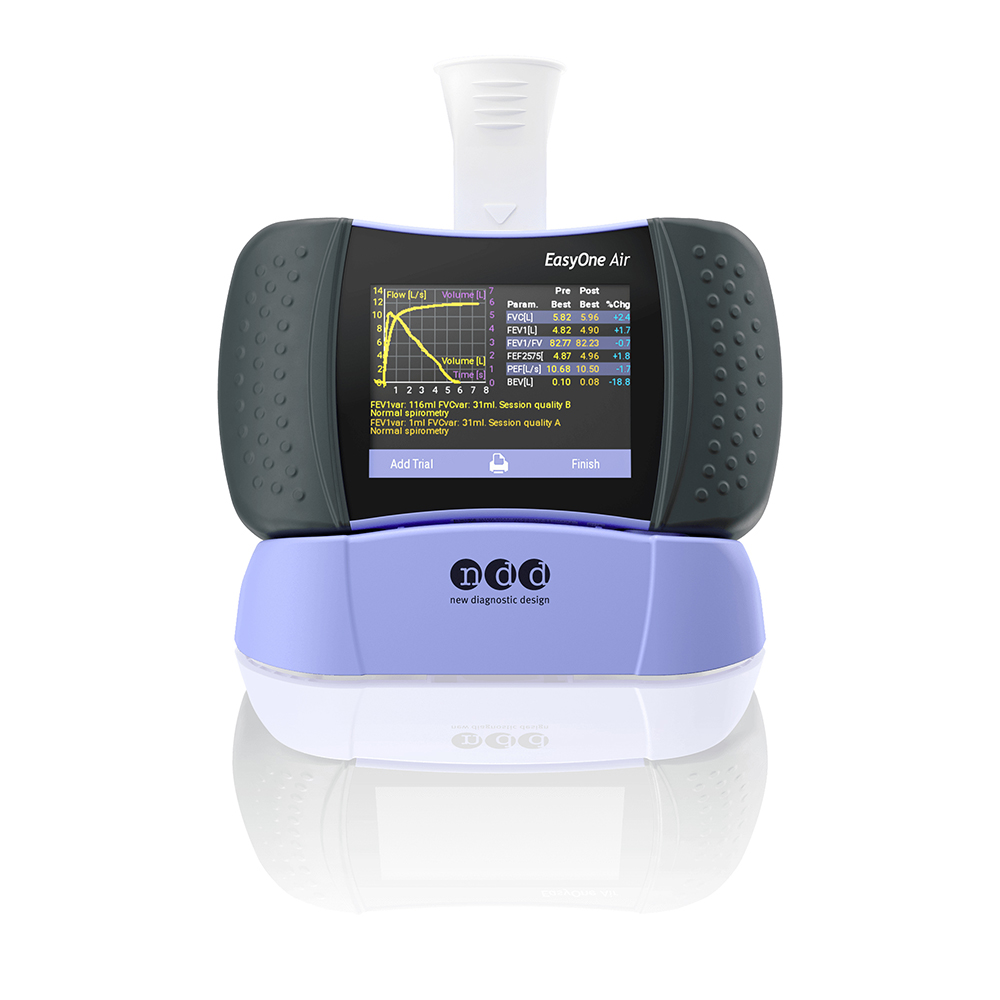 EasyOne® Air can be used as a portable or PC-based spirometer 
Tests include: FVC, FVL, SVC, MVV and pre/post testing    
Connectivity via included USB cable or Bluetooth
Calibration-free, TrueFlow™ ultrasound technology delivers robust and reliable testing results
View real-time graphs, quickly enter patient data and easily navigate menus with the high-resolution colour touchscreen 
Easily connect to PC for real-time patient incentives, data exchange and EMR connectivity
ndd EasyOne® Air Filter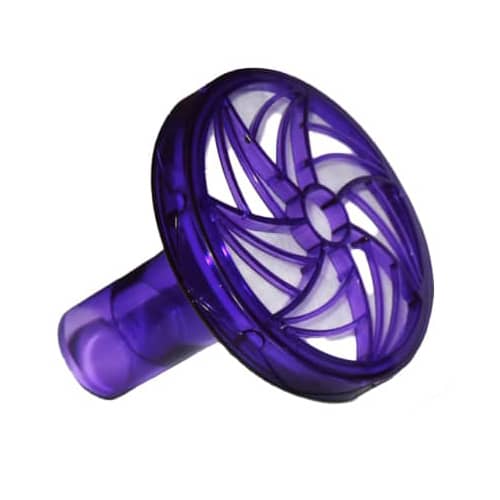 The EasyOne Filter was uniquely designed to ensure highly accurate test measurements when adding a filter to ndd spirometry products. The EasyOne Filter meets the 2019 ATS/ERS spirometry standards for accuracy. Optimal fit for minimal resistance while still providing high-quality test results.
Keeps the ambient environment clean for patients and healthcare professionals
Low resistance for high-quality spirometry
Optimal filter efficiency and accuracy
Unique technology (patent pending)
ndd FlowTube mouthpiece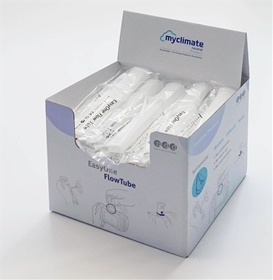 The ndd FlowTube mouthpieces avoid cross-contamination between patients and reduce device cleaning to an absolute minimum. They're engineered to fit perfectly into ndd's EasyOne Air device to guarantee reliable, high-quality measurement results.
Single-patient use breathing tube effectively prevents cross-contamination
Ergonomic design for patient comfort
Easy handling for technicians
No expiration date
No special storage conditions
Mouthpieces are single-use only and disposable
Want to learn more about portable spirometers?
If you want to learn more about point-of-care pulmonary function testing, its technology,
or how it can help your patients, contact us to speak to an instrumentation specialist.