4 New FR shirts for withstanding extreme weather conditions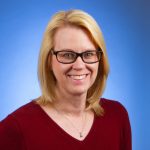 Leslie Molin
Market Segment Manager - Personal Safety
July 31, 2023
The cause of heat stress in underground mining:
Underground mining is hot, humid work. For every kilometre a miner goes underground, the air temperature increases by 10 degrees Celsius.
Air compresses and heats as it flows down the mine shaft. Hot air sits on the levels and mobile mining equipment with combustion engines also increase air temperature. These factors cause miners to sweat and put them at a higher risk of heat stress.
Mines mitigate heat stress with strategies like:
ventilation
heat-absorbing shielding or barriers
exposure time limits (see work/rest guidelines here)
proper training to recognize the signs and symptoms of heat-related illness
acclimatization to hot environments (critical for new hires), and
hydration breaks.
As mine companies face extreme weather conditions and hazardous environments, they demand high-performance fabrics and cutting-edge technologies to ensure worker safety and comfort. DragonWear® has stepped up to the challenge with their innovative FR Shirts, designed to provide ultimate protection and resilience in the face of extreme weather conditions and potential fire hazards.
The inherent characteristics of technical fabrics:
DragonWear® is an industrial clothing manufacturer specializing in men's and women's PPE for extreme temperatures, low visibility and challenging environments.
The technical fabrics they use have two critical characteristics:
1. Flame-Retardant Technology: 
DragonWear®'s technical fabrics boast inherent flame and arc flash resistance. Their technical fabric absorbs oxygen. In the event of a fire, the material will self-extinguish without dripping, melting, or burning, protecting the worker from severe skin burns.
2. Moisture-Wicking & Breathable Fabric:
Miners working in underground mines face significant heat stress. These FR shirts feature moisture-wicking capabilities, with one side of the fabric loving moisture (hydrophilic) and the other side hating it (hydrophobic).
---
The hydrophilic side sits next to the wearer's skin and pulls sweat into the fabric, away from the skin. Simultaneously, the hydrophobic side pushes the sweat away, causing it to spread. This unique combination of properties, along with the assistance of body heat, wind, and gravity, effectively removes perspiration from the clothing, keeping the worker comfortable by facilitating evaporation.
The benefit of technical fabrics in winter:
The Pro-Dry® T-Shirt and Elements™ Lightning Jacket are just two of the latest offerings from DragonWear®'s collection, built to tackle the challenges of industrial work and mining. These shirts ensure miners can stay protected and comfortable throughout the year, even in the most demanding conditions.
Say goodbye to heat stress and discomfort in extreme temperatures with DragonWear®'s FR shirts. experience the benefits of durable materials, quick-drying technology, tear resistance, and abrasion resistance, all combined in an ergonomic design with a comfort fit.
Products mentioned in this post:
This post features products from DragonWear®'s FR shirts, which specializes in men's and women's PPE for your workforce and designed to meet the highest safety standards for extreme temperatures, low visibility, and challenging environments.
With DragonWear®'s FR shirts, your workers can face extreme weather conditions and hazardous environments with confidence.
Contact us to learn more about the DragonWear products we carry, ask about a wear trial, or get a quote.
---
Pro Dry® Men's FR T-Shirt
Inherently fire and arc-resistant
Tri-fiber fabric for permanent moisture management
Highly breathable and dries quickly
Silverplus® application for antimicrobial coverage
Available in navy and tan
Size S to 5XL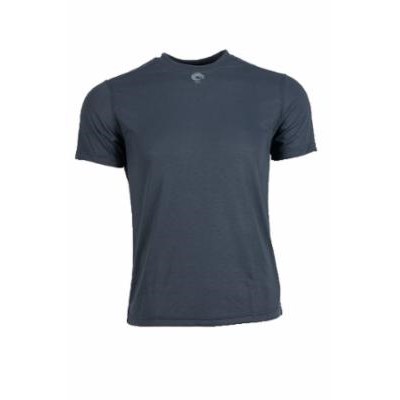 Pro Dry® Women's FR T-Shirt
Inherently fire and arc-resistant
Tri-fiber fabric for permanent moisture management
Highly breathable and dries quickly
Silverplus® application for antimicrobial coverage
Size S to 2XL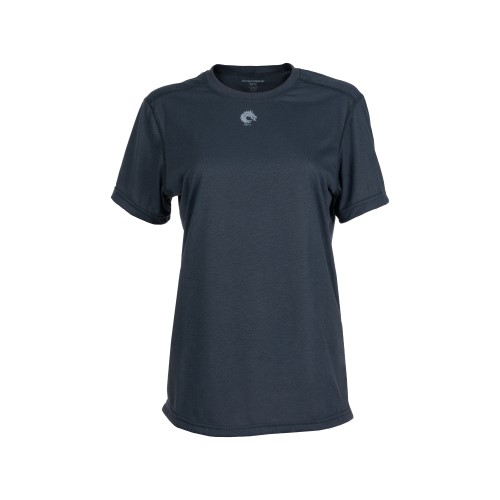 Pro Dry® Long Sleeve Shirt
Odour resistant
Inherently fire and arc-resistant
Tri-fiber fabric for permanent moisture management
Highly breathable and dries quickly
Available in navy, hi-viz orange, regular length and tall
Size S to 5XL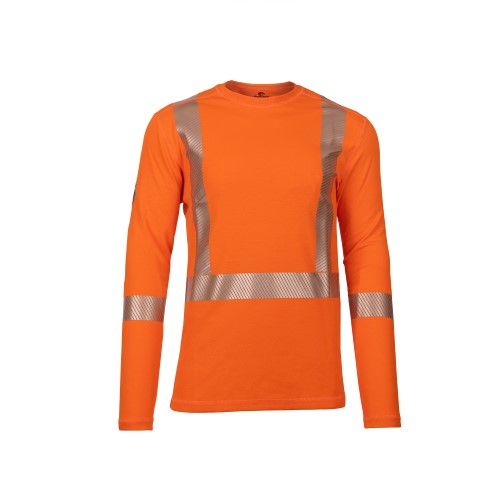 Elements™ Lightning Jacket
Inherently fire and arc-resistant
Stands up against wind, rain and sleet
Wicks moisture for better breathability and shorter drying times
Built-in balaclava
Sizes S to 5XL