10 ways to tell your emergency shower and eyewash stations aren't compliant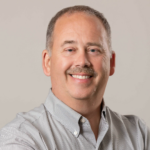 Michael Douglas
National Manager, Market Segments
January 10, 2019
88% of emergency eyewash and shower stations aren't compliant. Is yours one of them?
Emergency shower and eyewash systems play the most significant role in proper first aid protocols and workplace injury reduction.
A study from the University of Wisconsin found that deep-tissue burns caused by acid dropped from 63% to 12.5% when the worker used an emergency rinsing station. On top of that, these stations resulted in fewer days in hospitals for victims -- from 20.5 to 7.5. days.
Yet, 88% of safety showers and eyewash stations are found to be non-compliant due to performance-related issues including inadequate:
flow rates
temperatures and
water pressure levels.
Another 10% of units are not compliant due to secondary factors, including providing improper signage, blocked entrance ways and poor lighting.
Top 10 non-compliance issues:
1. Insufficient Flow
What it means:
The unit does not provide 20 gallons of water per minute for a shower or three gallons per minute for eyewash for 15 consecutive minutes.
This issue is commonly due to low water pressure or improperly-maintained equipment.
Why you should care:
Insufficient water flow equates to inadequate safety.
The unit will not supply enough water to wash away contaminants from a person's eye or skin tissue.
How you fix it:
Clean the scale and calcium build-up from around the shower heads and flush your waterlines lines to get rid of debris.
Check if your supply pipe is too small. ANSI calls for lines to have a diameter of at least 1.25".
Install a booster pump to increase water pressure.
Install a large gravity-fed water tank.
Conduct weekly activation checks and annual inspections.
6. Fails Simultaneous Use
What it means:
Your emergency shower and eyewash systems are not positioned in a way in which they can be used simultaneously (i.e., the shower's water pattern is not over top of the eyewash bowl).
Or, when used in tandem, either the shower or eyewash's water flow decreases as a result of simultaneous use.
Why you should care:
Chemical contamination is hazardous. A person must be able to flush their eyes while washing the rest of their body.
A standard shower alone cannot effectively wash an individual's eyes.
These two units must work together at the same time to provide appropriate first aid.
How you fix it:
Clean the eyewash/showerheads.
Flush the supply lines and/or add a booster pump.
Retrofit dual-head

Haws Axion MSR

single head technology with integral flow controls.
7. Shower Flow Rate
What it means:
Your shower does not deliver the required 20 gallons (75.7L) per minute for 15 consecutive minutes.
Why you should care:
Low water flow means an exposed individual won't receive enough water to wash the contaminants off. The person is at a higher risk for lasting injuries.
The water column is likely too narrow to cover an individual's entire body— washing only a portion of their body at a time.
How you fix it:
Clean the showerhead and flush the lines to remove scale and debris.
Install a booster pump.
Increase the supply line to the unit to a minimum of 1.25".
8. Water Temperature
What it means:
The water temperature coming from the emergency eyewash unit is not tepid.
Water used directly from its source can be too cold or hot, depending on seasonal temperatures.
According to ANSI, water must be above 16 C (60 F) and below 38 C (100 F). Be sure to check your provincial requirements as this may differ slightly.
Why you should care:
Cold or hot water is difficult to endure for 15 minutes. The affected individual will leave and not perform appropriate first aid.
In the case of chemical contamination, it is essential to continue flushing the exposed area for the entire time to help restore the skin or eye pH levels to a neutral range.
How you fix it:
Installing pipe insulation from hot equipment or cold exterior walls can help moderate temperatures.
If a hot water line exists, install a mixing valve to add in small amounts of hot water to even the temperature (or adjust the valve if one is already installed).
9. Inadequate Testing Frequency
What it means:
You are not activating your showers and eyewash stations at least once a week for inspection, in accordance with ANSI Z358.1.
Why you should care:
Water that sits too long in pipes can acquire a buildup of bacteria and debris, risking infection to the user. Read our

FAQs post on emergency stations

to learn more.
Over time, valves can rust shut, pipes can freeze and scale/calcium can build up in the lines that affect water flow. That's why it's critical to check for degradation routinely.
How you fix it:
Ensure that emergency showers and eyewash systems are on a weekly maintenance-check schedule.
Ensure that your employees are properly trained on how to perform these checks.
10. Inoperable Valves
What it means:
The activation or mixing valves used to provide tepid water are not working correctly.
A broken activation valve means the shower will not turn on.
Why you should care:
Emergency washing should begin within 10 seconds of contamination. Being unable to access an emergency shower means an exposed individual will lose valuable washing time and could face worse injuries.
Broken mixing valves mean water cannot be tepid. Extreme water temperatures reduce the chances an individual can (or will) wash for the full recommended 15 minutes.
How you fix it:
Cleaning the valves of scale buildup can fix the issue, but the valves may require replacement.
---
ANSI Z358.1-2014 | Best practices for emergency shower and eyewash stations
The CSA Group (formerly the Canadian Standards Association) has not created a standard to address emergency shower and eyewash station protocols.
Provinces set regulations for emergency washing equipment, which means each jurisdiction will have variations on the requirements. Contact your local Levitt-Safety branch if unsure about the rules in your area.
Instead, we look to ANSI Z358.1 - the American national standard for emergency eyewash and shower equipment. This standard holds the best practices that employers in Canada should follow to provide proper first aid response and preventive measures for their employees.
You can watch our webinar All You Need to Know About ANSI Z358.1 Webinar.
---
Emergency wash station repairs and reviews:
Doing a complete replacement of your equipment can be costly and may not be necessary. In many cases, retrofit kits can be used to update your emergency equipment and allow your site to become compliant for a fraction of the cost.
Need some expert help? At Levitt-Safety, we offer third-party reviews, free of charge.
Our comprehensive evaluation includes reviewing the installation and condition of your emergency washing equipment.
As part of the evaluation, we'll provide troubleshooting advice for emergency shower and eyewash stations in a detailed inspection report that addresses any deficiencies with your equipment. We'll also make recommendations so you'll be compliant with your province's requirements.