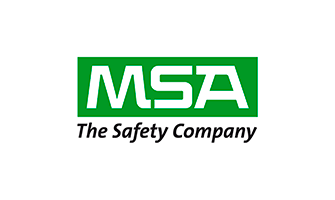 V-Gard C1™ Hard Hat: A Higher Degree of Heat Protection
At outdoor jobs with high sun exposure, such as construction, working at height, and oil and gas, dangerous conditions due to heat stress are prominent – especially during the spring and summer months. Heat stress can impact both worker safety and productivity.
The V-Gard C1 Hard Hat helps alleviate heat stress for workers in sunny conditions with ReflectIR™ Thermal Barrier technology that keeps the hard hat interior up to 20°F (11°C) cooler, making it the coolest hard hat on the market.
Innovative features of the C1 that help to reduce heat stress:
The patent pending ReflectIR™ Thermal Barrier blocks the sun's energy, reducing the risk of heat stress.
 Full brim with 12% greater coverage provides additional shade and sun protection.
Optional large vents with strategic placement enable improved airflow.
Premium moisture-wicking sweat band with breathable foam padding provides additional comfort and sweat management.
Discover the Coolest Hard Hat on the Market
---
Confined space work is dangerous. Be prepared with MSA safety solutions.
Fall protection
A proper fall protection system in confined space applications consists of full-body safety harnesses, tripod kits, full-body harnesses, SRLs, and winch and rescuer units.
See all fall protection equipment
---
Gas detection
MSA builds ALTAIR® gas detectors for rugged durability and includes XCell® sensor technology for dependability. ALTAIR gas detectors connect to web-based Grid services which means you can access data from anywhere, at any time.
---
Respiratory protection
MSA supplied-air respirators help limit your exposure to fumes, particles, or contaminants. The G1 platform provides respiratory solutions for SCBA, air line and air-purifying applications.
Learn more about respiratory protection
---
Head protection
Choose industry-leading head protection, including the V-Gard® H1, with Fas-Trac® III Pivot Ratchet Suspension for superior comfort, adjustability, and range of motion.
---
Have a question?
Fill out the form on this page to talk to a safety specialist. We can give you product recommendations based on your specific needs.