Discover the sustainable products you should switch to this Earth Day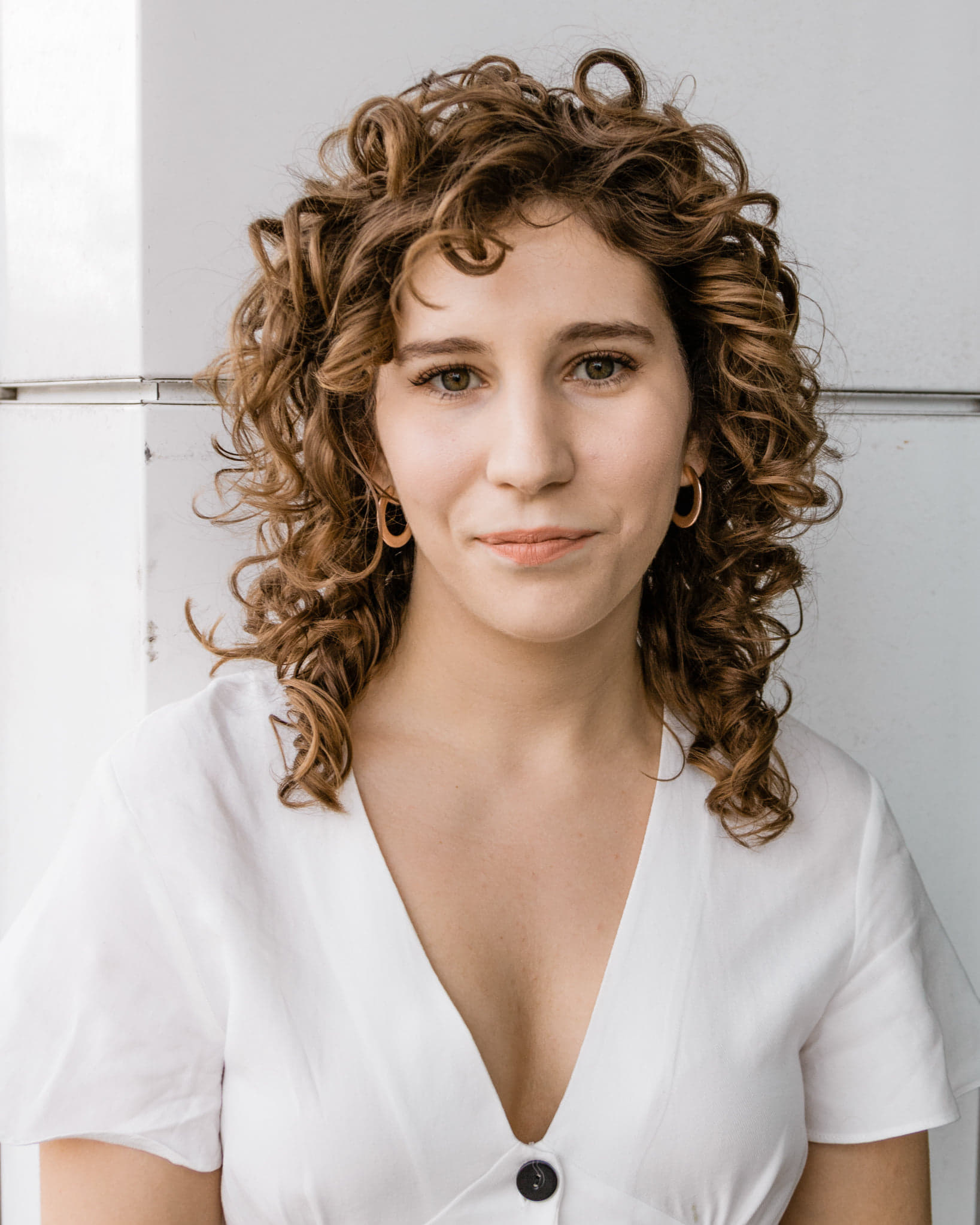 Sera Deniz
Content Marketing Specialist
March 28, 2023
During April, we celebrate Earth Day, and while it's only a one-day event, you can take action from this post to improve your company's environmental stewardship to make greener choices every day.
More and more manufacturers recognize the value of investing in sustainable technology. While the industrial safety space has been slower to introduce these changes, they are starting to make headway.
This post highlights some of the newest products and services on the market that focus on environmental sustainability.
Plant-based earplugs
One small action you can make toward environmental stewardship is to move your workplace from plastic to plant-based earplugs.
We recently introduced the world's first plant-based earplugs to Canada. They were invented by Mr. Howard Leight, a pioneer in hearing protection.  Learn more about plant based ear plugs here.
These earplugs bring together exceptional hearing protection and environmental sustainability.
Environmental credits:
USDA certified 82% plant-based.
A lower carbon footprint than traditional polyurethane earplugs.
Begins to break down in under a year in a landfill.
Everything is plant-based – the earplug, the cord, the stem and even the bag.
Hearing protection feats:
Two styles to choose from
Independently tested for NRR 32 / SNR 38
Soft, smooth and low-pressure design for added comfort
Available in corded and uncorded versions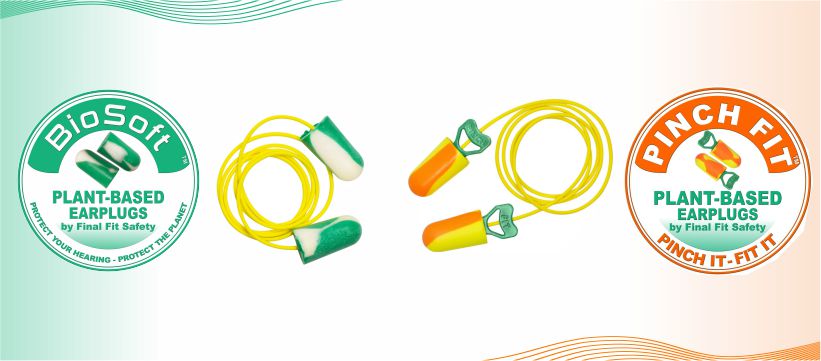 Biodegradable hand and surface wipes
Founded by Daniel Boria in 2015, All Clean Natural is a trusted Canadian company committed to supplying reliable, consistent and effective sanitizing, disinfecting and cleaning products.
Their mission is to contribute to sustainable development and make a positive impact from the products they produce.
We are proud to share that as a company, they are implementing the following sustainable practices:
Use recycled cardboard for all our boxes
Their bottles are made from 40% recycled plastic and are fully recyclable, and
Sourcing as many of our materials as possible within Canada to help in the fight against global warming.
For instance, All Clean's 100% biodegradable wipes break downs in landfills in just 60 days⁠!
Discover the All Clean product line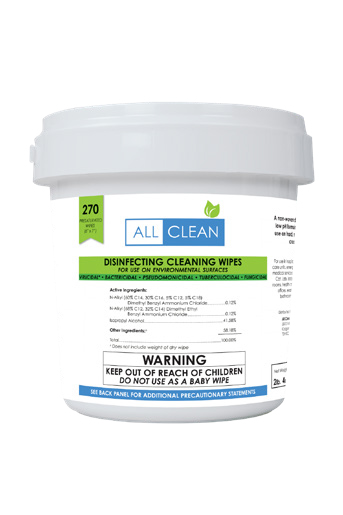 ---
Biodegradable hand protection
Choosing environmentally sustainable products isn't just about what's in the product; it's also about where the good is made. Sourcing Canadian-made products from industry leaders with quality craftsmanship means contributing to a smaller carbon footprint while getting a superior product. 
Manufacturers like Superior Glove and Watson Glove offer earth-friendly options to protect your hands and the planet. Superior glove recently launched a 100% biodegradable work glove made from 100% cotton.
Watson Glove launched its WasteNot™ eco-conscious glove line in 2020, which are gloves made from post-consumer recycled plastic bottles.
Superior Glove Dexterity® S15NT
A few years ago, Superior Glove reformulated the palm coating in their bestselling glove to create a 100% biodegradable glove, the Dexterity® S15NT.
These versatile gloves are proudly made in Canada from a 100% cotton seamless knit shell that provides outstanding dexterity and comfort.
 A nitrile-dipped palm coating, which forms to fit the user's hand over time, offers ANSI Level 4 abrasion resistance and ANSI Level 2 puncture resistance. An additive in the nitrile coating makes these gloves 100% biodegradable.
The glove is popular in automotive, construction, material handling and general labour jobs.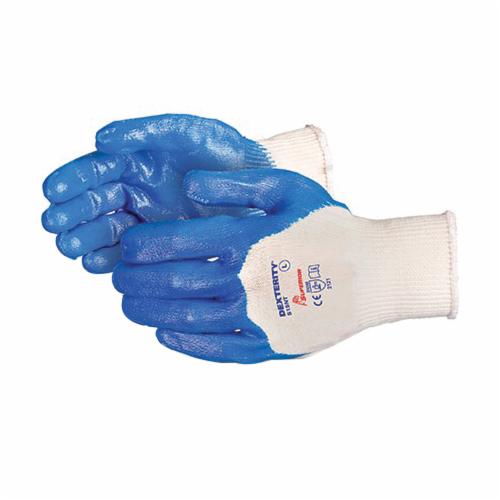 Watson Women's Cool It Glove
Watson's Kool Knit™ performance yarn wicks away sweat from the skin is quick-drying and is exceptionally comfortable to wear.
The Kool Knit™ WasteNot™ performance yarn comprises 24% (+/- 2%) recycled post-consumer PET bottles.
Their eco-conscious biodegradable foam latex coating engineered with Reclaim™ technology accelerates biodegradation in landfill conditions.
This glove features a foam latex coating and a conductive coating on the palm and fingers for touchscreen devices.
It is an ergonomically formed and snug-fitting knit wrist design made for a woman's hand.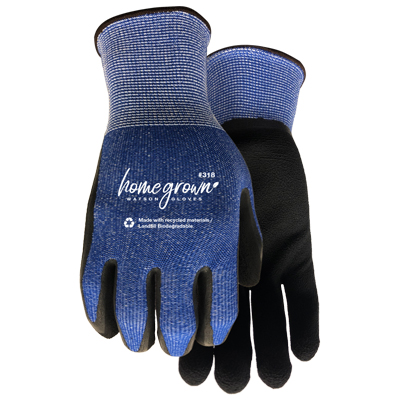 Watson Women's Jade Gloves
These eco-conscious biodegradable nitrile coating gloves engineered with Reclaim™ technology enhance product biodegradability in landfill conditions.
15gg landfill biodegradable ZeroWaste™ nylon seamless knit degrades in 5 years in anaerobic landfill conditions (ASTM D5511). Once biodegradation begins, the gloves are converted into biogas, creating energy to fuel our homes, businesses, and communities.
 All touchscreen devices are compatible with conductive palm and finger coating.
Ergonomically formed to help reduce hand fatigue, the snug-fitting seamless knit wrist keeps out dirt and debris. Specially designed to fit a woman's hand.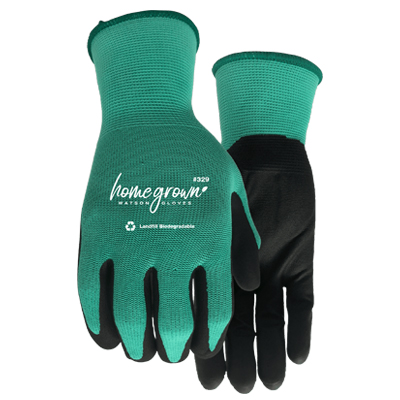 Watson 375 Karma Women's Glove
These eco-conscious biodegradable nitrile coating gloves engineered with Reclaim™ technology enhance product biodegradability in landfill conditions and reduces 13.63g CO2 emissions per pair.
15gg WasteNot™ polyester knit made from 25% (+/- 2%) recycled post-consumer PET bottles and engineered with an eco-conscious biodegradable nitrile coating with Reclaim™ technology.
It will show up to 25% biodegradation in 320 days (ASTM D5511). Once biodegradation begins, the gloves are converted into biogas, creating energy to fuel our homes, businesses, and communities.
Equipped with a foam nitrile pam and ergonomically formed with a snug-fitting seamless knit wrist. Specially designed to fit a woman's hand.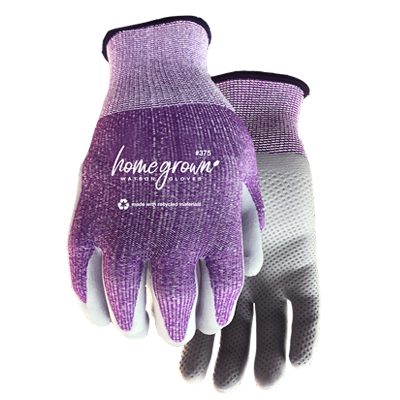 ---
Change how you manage waste
Less than 10 percent of the plastic used in Canada gets recycled because traditional recycling centres do not have the capacity. 
Fortunately, enterprising companies like TerraCycle and LifeCycle Revive have devised ways to recycle things that are probably not accepted through local curbside recycling services, like old PPE, plastics and office waste and turn it into recycled materials.
Buy Zero Waste Boxes for your workplace
Zero Waste Box™ from Terracycle
TerraCycle is on a mission to eliminate the idea of waste. The Zero Waste Box is designed to recycle workplace waste and make it possible to recycle things like:
disposable masks
disposable gloves
hairnets, beard nets and earplugs
disposable garments and coveralls, and
safety glasses.
The recycling process with TerraCycle is easy, with a seamless delivery experience and subscription packages, you can feel good that you're contributing to sustainability while TerraCycle does the heavy lifting.
For instance, here's what TerraCycle can create with would-be waste:
Polypropylene face masks become plastic lumber and composite decking applications.
Metals become metal sheeting.
Elastane/rubber bands are mixed with recycled plastics as an additive to give products flexibility.
Disposable gloves become flooring tiles, playground surface covers and athletic fields.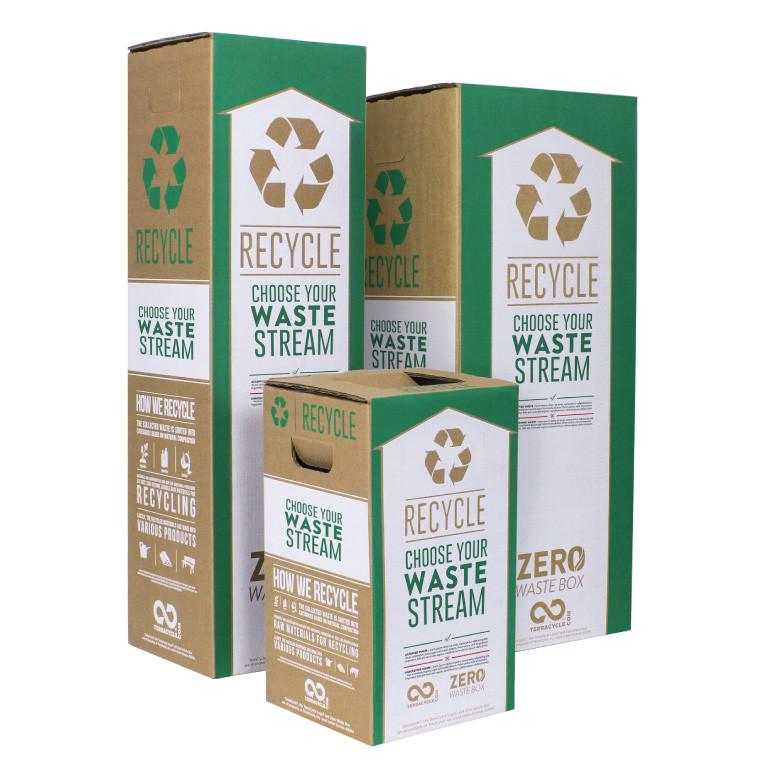 LifeCycle Revive Medical Recycling
We've partnered with LifeCycle Revive to provide healthcare facilities with a better recycling option. LifeCycle Revive works primarily with healthcare facilities to turn old PPE into blue pellets called LifeCycle Resin™. The pellets are made from 80% recycled waste and can be turned into household items and healthcare supplies.
You recycle stuff like:
Face masks
Head coverings
Shoe coverings
Clean medical gowns
Clean sterile wrap
Plastic bottles
All polypropylene and polyethylene non-woven fabrics
LifeCycle Revive collects the waste and using their reprocessing equipment in Brantford, Ontario, transforms it into useable pellets that can be remade into a wide variety of products. The machinery has the has the capacity to divert +1,000,000 pounds of material per month from landfill through their recycling program.
LifeCycle Revive produces products like:
Recycling bins
Garbage cans
Storage bins
Bedpans
Patient kits
Trays
Buy LifeCycle Revive for your workplace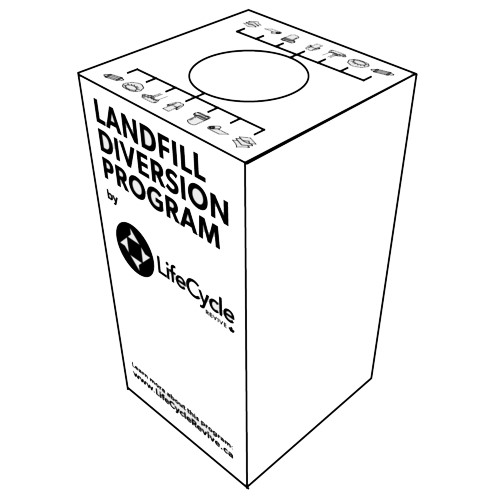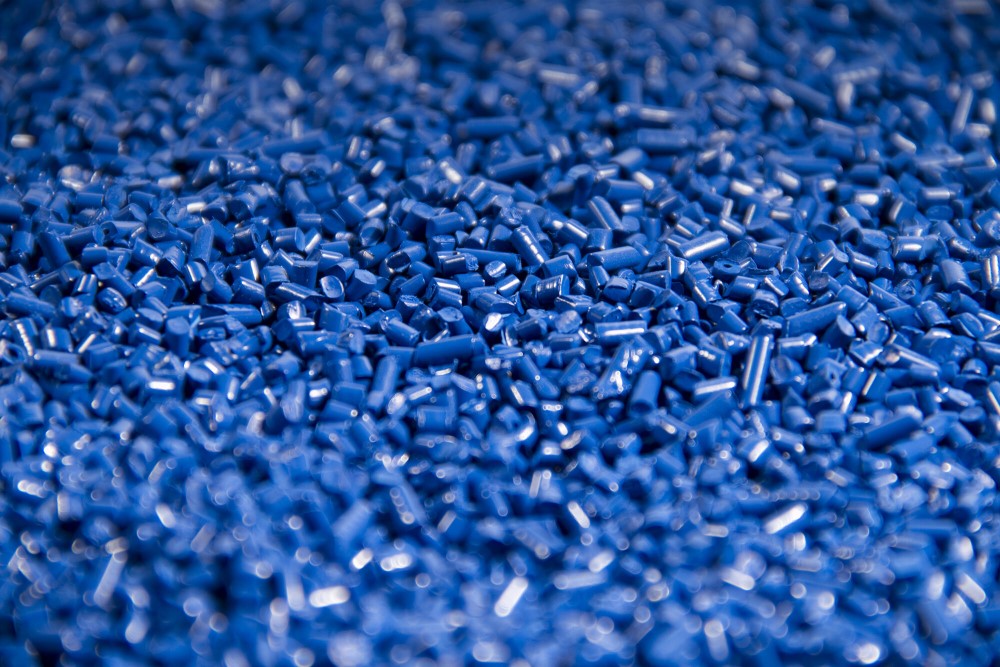 ---
Ushering in the next-generation fire suppression foam
Foam is known throughout the fire safety industry as the highest standard for fighting and suppressing high-risk, flammable liquid fires. However, with increased environmental, health and safety concerns of the traditional fire suppression foam, a need for a Fluorine-Free Foam was introduced. This is especially important in environmentally sensitive areas where the foam cannot be contained to prevent ground or water infiltration.
National Foam, a leading manufacturer of foam concentrates and delivery systems, firefighting hose and engineered solution recently launched a GreenScreen Certified™ Fluorine-Free Foam product line designed for municipal firefighters. The GreenScreen Certification assures that no regrettable chemical substitutes have been used in the formulation of the product and is environmentally-safe.
Contact us to learn more about fluorine-free foam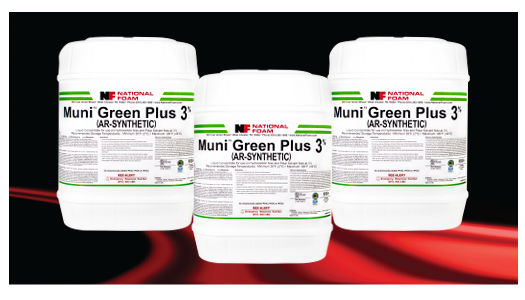 How we practice environmental stewardship
At Levitt-Safety, we take our part in protecting the environment seriously. It's not just about meeting legal requirements; it's about being an environmentally responsible neighbour in the communities we serve.
This includes initiatives like:
Strategically consolidating shipments to reduce energy consumption.
Partnering with companies that have solutions to use less packaging material.
Working with manufacturers that pursue environmentally sustainable innovations and initiatives.
Using preventative maintenance to maximize equipment lifecycle and limit atmospheric and other pollutants.
Creating a culture within our business to encourage individual initiatives to improve our environmental performance nationwide.